3PL Functions: What does a 3PL company really do?
Time to read:
4
minutes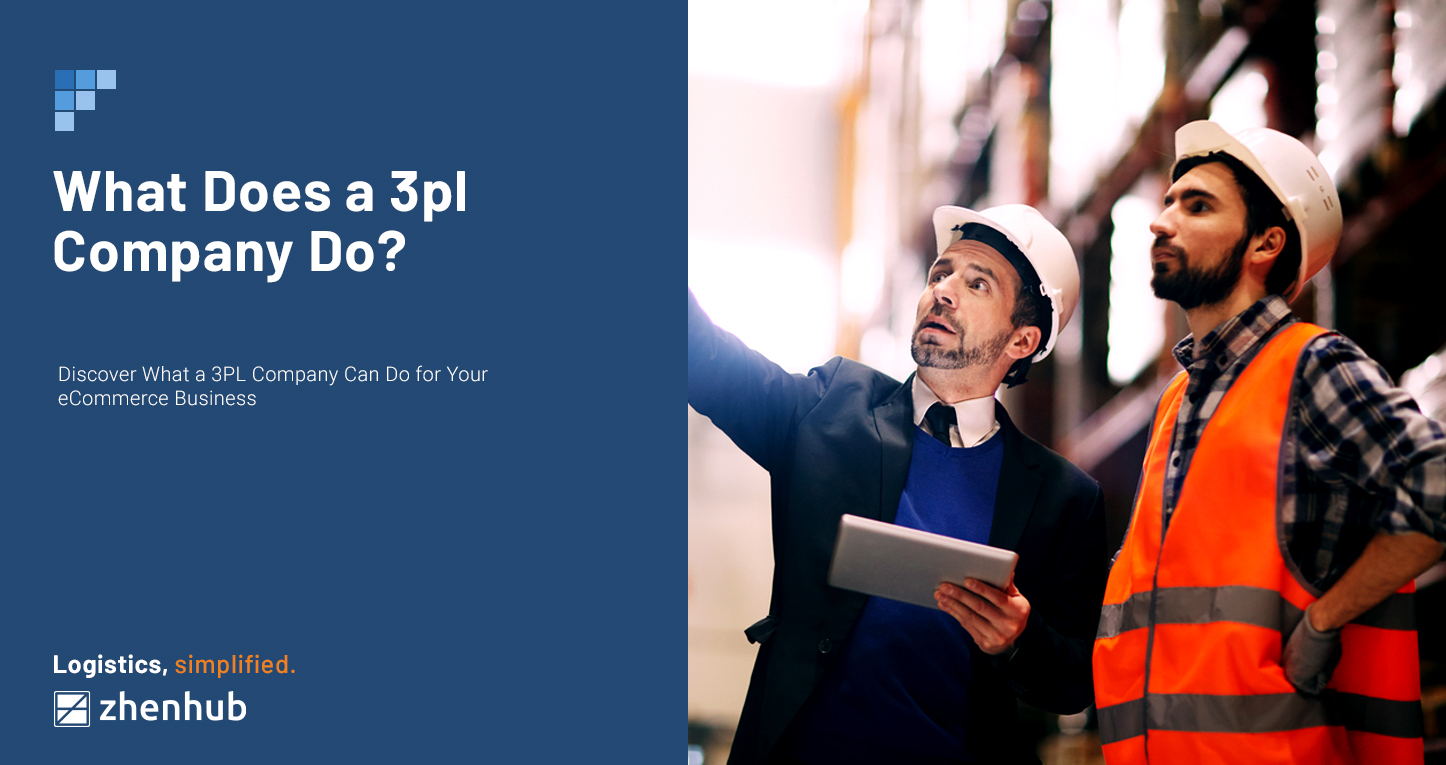 Running an eCommerce business can be challenging. Today, 18% of all purchases in the world happen online, and more than 2.14 billion people are digital buyers. That's 26% of the world population.
And yet, 22% of online operations do not survive their first year. There are plenty of factors that contribute to the difficulty of managing an eCommerce operation. The key to success and longevity is getting great products to the customers as quickly as possible. As an operation grows, ensuring an unhampered supply chain can get difficult. Often, to solve this growing pain, eCommerce companies employ the expertise of third-party logistics providers to make the order fulfillment process more manageable, providing essential linkages between the company, its suppliers, and its customers.
A 3PL can provide more than just connections. This article highlights 3PL functions and the different logistics services they offer.
What is 3PL?
Before we even jump into the 3PL functions, it's essential to know what a 3PL is. As the name suggests, third-party logistics providers or 3PLs offer logistics and fulfillment services for retailers. They provide an option for eCommerce operations to outsource a part or the entirety of their supply chain process to a specialist service company.
Different 3PL providers offer a variety of services. For the most part, all third-party logistics companies provide receiving, picking & packing, warehousing, and distribution services to l clients. A few logistics operations provide additional fulfillment options like kitting & assembly, product destruction, multichannel inventory management & product sourcing.
Outsourcing logistics and fulfillment isn't an entirely new concept. But The option to hire 3PL providers gained popularity over the last few years with the eCommerce boom. At present, most multinational retailers and manufacturers employ the help of third-party logistics providers. Over 95% of the Fortune 100 outsource their logistics needs to experts.
Three Types of 3PL
As discussed earlier, 3PL providers offer a wide array of services for their clients. 3PL functions can entail anywhere from inventory sourcing to assembly and kitting. All of these services fall under these three general types of 3PLs: 
These third-party logistics providers focus on transportation and handle goods from the manufacturer to the retailer or the retailer to the buyers. eCommerce companies that utilize this service are often involved in transporting large shipments from one country to another.
Warehousing & Fulfillment
There is no denying that warehousing is integral in eCommerce. 3PL providers that focus on this supply chain stage provide fulfillment services like pick & pack, shipping & delivery, and inventory storage. It is the most popular type of 3PL company.
Popular among larger operations, third-party logistics providers involved in big data eCommerce & information aim to optimize a business' workflow through technology. 3PLs such as these may entail inventory management, accounting services, invoicing, and freight forwarding.
3PL Functions: Core Services of Third-Party Logistics Companies
There are plenty of misconceptions involving 3PL functions and how they fit in eCommerce operations. Cost is one of them, but aside from it, there is some confusion about the type of services that come with outsourcing fulfillment. Again, different companies offer various services. However, below are the core 3PL functions:
Receiving inventory is one of the prime services offered by 3PL providers. 3PLs receive and store a retailer's products before customers purchase them. Third-party logistics providers are responsible for coordinating with freight forwarders and ensuring inventory arrives at the warehouse in good condition.
Often, 3PL companies employ the help of warehousing software to store products within a warehouse facility in the most efficient way possible. Aside from location, the application also takes note of when products arrived at the warehouse. This service is critical as it serves as the foundation for all the other steps within the logistics and fulfillment process.
Most 3PLs consider picking as the essential first step in the fulfillment process. Once an order is received, details about the purchase are sent to the warehouse storing a retailer's inventory. Products purchased are retrieved from storage then prepared for shipping and transportation.
Packing can come in many forms depending on several factors. These variables may include the inventory dimensions, the number of items in an order, and the branded materials purchased by the retailer.
An excellent 3PL provider can handle any shipping requirements and pack orders in the most cost-efficient way possible.
Shipping & Transportation
A clear eCommerce shipping strategy is crucial in getting products to the customers as quickly as possible. Unfortunately, shipping and transportation is often the most complicated and laborious part of the fulfillment process. There are many factors to note between the various carriers, different rates, and ever-changing cut-off times. 3PL providers with years of experience with shipping and transportation can develop the right shipping strategies that consider all the variables in question.
There are more to 3PL functions than sending packages to customers. Most 3PL providers are also in charge of receiving returns and dealing with refunds, also known as reverse logistics. An experienced third-party logistics provider knows how to manage returned products in a streamlined manner. They can help a retailer establish a return policy that can keep profit margins above the red line.
Is Outsourcing Logistics the Right Move for Your eCommerce Business?
There is no proven formula behind deciding on outsourcing operational processes within a company. As with most business decisions, choosing to outsource logistics and fulfillment depends on several variables.
Most eCommerce businesses, regardless of scale, can enjoy the benefits of outsourcing order fulfillment to logistics experts. After all, mastering the supply chain is no easy feat. It takes a level of expertise and finesse to create an efficient workflow for all key players of the supply chain.
Deciding to outsource your logistics needs is as important as finding the right 3PL partner for your business. There are many signs you can watch out for to determine if it's time to switch from in-house fulfillment to outsourced fulfillment. However, not all 3PL companies are created equal; the same goes for 3PL functions. It is crucial to partner with an organization that understands the intricacies of the supply chain.
At ZhenHub, we offer a slew of tech-based logistics solutions that can take your business to greater heights. We offer customized solutions for every type of eCommerce operation, from shipping and tracking software to state-of-the-art warehousing technologies. If you are ready to take your company to more markets or go global, contact us for a free quote, and let's begin scaling your eCommerce operations.
Share Article