The 2022 Beginner's Guide to Dropshipping
Time to read:
4
minutes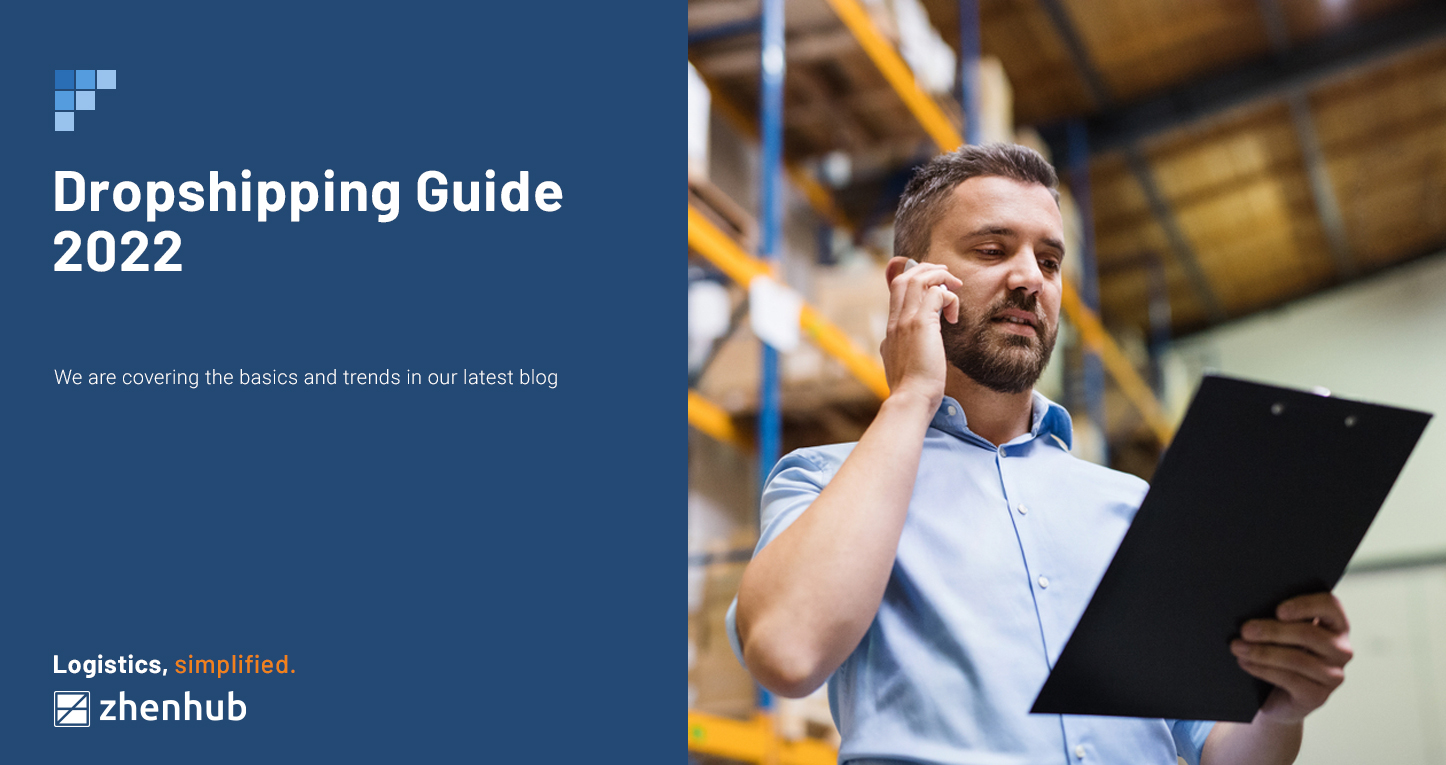 Dropshipping remains a popular business model for eCommerce retailers. In the past year, global dropshipping revenues rose from $360 million in 2019 to $469 million in 2021. By 2025, it could balloon into a $500 million industry.
Nevertheless, as with most innovations, dropshipping is in a constant state of flux. While it will remain thriving in 2022, dropshipping trends have changed since it boomed at the height of the pandemic. This article covers dropshipping basics as well as 2022 trends worth noting.
What is Dropshipping?
At its core, dropshipping is a business model of the order fulfillment process that allows retailers to forgo keeping inventory on hand. Instead of storing products, companies can send customer orders directly from their suppliers. With this model, order fulfillment becomes the responsibility of the supplier.
At the time of writing, nearly 33% of online stores use dropshipping as their fulfillment model. The business model is poised to scale further as the eCommerce industry booms.
How Dropshipping Works
The beauty of dropshipping lies in its simplicity. Regardless of a store's product, the dropshipping process is straightforward:
Customer places an order
When a customer places an order at a retailer's website, both retailer and buyer confirm the purchase. The payment is sent directly to the retailer's account.
Merchant places the order with its supplier
Once an order is marked as paid by the customer, the retailer forwards the order details to their supplier. The retailer then pays for the supplier's pricing on the product. A few service applications allow retailers to forgo the email process. However, for new operations, an email to the supplier suffices.
Wholesaler ships the order to the customer
If the item is in stock and the retailer's payment pushes through, the supplier ships the package directly to the customer. The shipment bears the retailer's as well as its return information.
Dropshipping in 2022: Trends to Watch Out For
As mentioned earlier, dropshipping isn't a static business model. Following the trends is a crucial part of being successful in this market. There are new trends that pop up every day. Being aware of new things, places, and products is essential in building a brand remembered for a long time.
In 2022, below are the dropshipping trends to watch out for:
Initially, dropshipping was the retail model to supply generic and essential items. Since retailers don't have access to their products, they can only do so much about personalization. It's no longer the case today.
Personalized products have become lucrative for dropshipping businesses. And these products can be anything from customized mugs to personal mementos.
In the US, 230 million people own smartphones. Of this, 79% have made an online purchase through their mobile gadgets. Dropshippers should optimize their eCommerce websites and make them mobile-friendly to capture this huge market to increase revenues.
According to research, ⅔ of shoppers would abandon their carts if they find the checkout process confusing and unsafe. The more friction there is from adding to cart to checking out, the more likelythey won't buy. Worse, they'll go to another retailer.
In 2022, consumers expect more from the eCommerce sellers they are patronizing. They require the buying process to be simple, straightforward, and transparent. Preferably, they want the whole process done in several clicks.
Many people turn to eCommerce because of convenience and the speed to get essential goods. Plenty of dropshipping companies has taken this need for convenience to the next level. This year, online stores that offer hassle-free subscription products can enjoy more significant profit margins.
Popular Dropshipping Products to Sell in 2022
The first step in running a successful dropshipping operation is identifying popular products that sell to a broad market. This process is more straightforward said than done. Popular products can change by the day. Trends peak and wane all the time. At least in 2022, below are some niches to take note of:
New strains of the COVID-19 virus have kept plenty of people indoors for the last two years. As such, consumers have become more determined to create more liveable spaces in their homes. This year, home decor products like carpets, beddings, and storage solutions will continue to be popular items to sell online.
The popularity of eco-friendly products is a relatively new trend. However, eCommerce retailers best lean into this shift as it is poised to become more relevant in the coming years. While reusable straws and bamboo facial wipes remain popular, in 2022, tech products made from eco-friendly materials sell well. It includes phone cases, laptop sleeves, and tablet holders. Likewise, eco-friendly fitness products like cork yoga mats are all the rage.
It's been more than two years since the COVID-19 pandemic exploded and we're still reeling from its impact. Despite mass vaccinations, it is still possible to catch the virus and suffer its debilitating effects. And it's no surprise that healthcare products continue to be in high demand.Retailers can benefit from selling vitamins, detox teas, green powders, and keto products in 2022.
In the United States, 23 million people adopted pets during the pandemic. It means that 1 in 5 Americans are new pet owners. Pet ownership comes with a lot of specialized care. Retailers should be able to leverage this trend by offering pet supply products.
Dropshipping is an excellent foray into the lucrative world of eCommerce. The business model requires minimal capital investment and is highly flexible. But with any venture, it does take hard work, finesse, and the right amount of research to succeed in dropshipping.
Thankfully, you don't have to endeavor on the process alone.
ZhenHub is an excellent resource for new businesses looking to get their eCommerce footing. Our slew of tech-based logistics products is tried-and-tested. With our fulfillment services and shipping software, we can guarantee to take your packages from point A to point B seamlessly. Reach out to us today to learn more about our services.
Share Article