The 2020 Beginner's Guide to eCommerce Shipping
Time to read:
5
minutes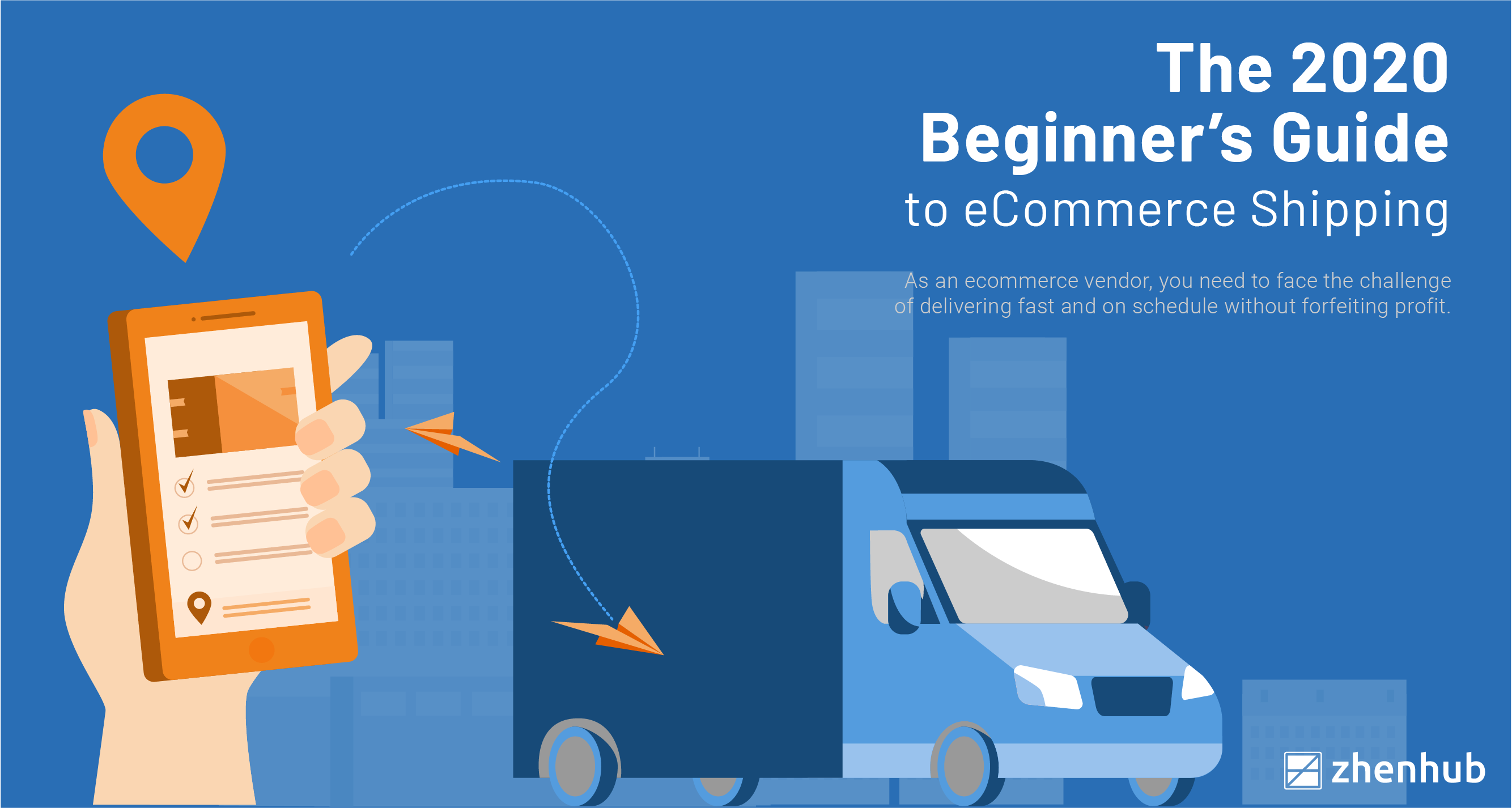 What is
eCommerce Shipping
?
eCommerce shipping are delivery services employed by online merchants who sell products and goods over the internet to both local and/or international customers. As online businesses continue to grow and advance at an incredible speed, eCommerce shipping has also evolved a lot to cater to the increasing demand for speed, cost-efficiency, and convenience. This article will tackle everything you need to know, as an online shop owner, in order to come up with an eCommerce shipping strategy that will best suit your needs.
eCommerce Shipping
: What to Consider
There are key factors that determine how you can structure your eCommerce shipping strategy. Taking these into account will help you do a more accurate cost-benefit analysis while also making sure your customer service stays top-notch. 
Target Customers
Every business decision you make should revolve around your target customers because they are the ones who can determine your success. Opting for a low-cost shipping service, but is known for delivery delays can actually end up doing you more harm than good- you save money from shipping, but lose customers along the way. That's not what you want, right?

Decide if you are opening your shop to both domestic and international buyers, so you know exactly what to look for. Once you have, make sure to really get the details down in order to set expectations especially for rates and delivery time. 
Budget
Next thing you need to consider is how much you are willing to allot for eCommerce shipping. Remember that this will fall under operational costs and will directly affect both your pricing structure and your customers' shipping options as well. 
Luckily, shipping and fulfillment companies now offer a wide range of services, so it will be easier for you to choose one that meets your requirements without breaking the bank.
Products
The type of product you sell is also a very important component that will guide you in your search for the right eCommerce shipping method. Are the items lightweight? Fragile? Fresh produce? Note that it's not only dimensional weight that dictates how much shipping will cost you, but the urgency and particulars of the delivery you require. 
Trackability
Nowadays, the ability to track shipped items is not only a helpful feature for customers, but for online merchants as well. As much as possible, choose shipping companies that will enable both you and your market to track movement real-time as this minimizes customer dissatisfaction and encourages transparency. 
Customs Duties
Customs or import duties are government-mandated tax you need to consider especially if you offer international shipping. Being aware of this will allow you to better manage expenses while also clearly communicating other fees your customers have to prepare for upon arrival of shipped items to their home country. 
Margin
Once you have gone through all the details mentioned above, now is the time to measure your profit margin based on your available shipping options. Doing a cost-benefit analysis is the final stage that will direct you to the best eCommerce shipping provider. However, make sure to not only think about costs, but more importantly, the biggest consideration to prioritize is quality. 
Common
eCommerce Shipping
Methods
When it comes to shipping methods, customers look mainly for three things: affordability, speed, and transparency. To give you an idea, we have listed down the most common shipping methods, starting out with the difference between postal and courier services, and breaking it down to the types of courier shipping methods and how they're different from each other. 
Postal Shipping
Before the world of eCommerce even came to know about courier services, there was Postal Shipping. This type of service operates under the national government and is the same agency that delivers parcels, letters, and documents. In terms of pricing, postal shipping is relatively cheaper, but not ideal if speed and transparency are what you're after. Besides longer delivery times, postal services are also known for inconsistent tracking in addition to lack of reliable customer service. 
Courier Shipping
Courier companies are private businesses that offer shipping and sometimes, fulfillment services (like ZhenHub). When it comes to flexibility and customization, you have more wiggle room with courier services as they commonly have a variety of specialized shipping options for every specific business and customer need. Courier services are significantly pricier than postal shipping as you practically pay for a faster turnover, trackability, and package handling. Shipping via couriers are typically categorized based on speed: 
61% of shoppers are more than willing to pay more just to get their items at the earliest time possible. This is exactly why a lot of online merchants focused on nationwide selling prefer to include same-day delivery as part of their shipping options. As expected, it will cost a bit more than shipping methods with longer transit days.
Another delivery option that boasts of speed is overnight shipping. This involves the promise of getting orders to your customers on the very next business day. Also known as one-day shipping or next-day delivery, the costs for this particular shipping method are determined by the item dimensions and weight, as well as shipping zones. The longer the distance between point of origin and destination, the higher the shipping costs. 
The standard for eCommerce is 2-day shipping, and we have Amazon Prime to thank for that. A lot of courier and fulfillment services now offer this, so you don't have to think that only the big names are capable of promising this to their customers. 
With 2-day shipping being the standard, expedited shipping is more of an umbrella term used to describe courier services that guarantees shipping faster than 2 days. However, it is crucial to note that in eCommerce, "Standard shipping" can differ from one provider to another, and is often based on when the item is shipped, not when it was placed by the customer. 
A delivery option that's designed for online businesses who are looking to expand or have already expanded their eCommerce to a global market. Out of all methods, International shipping is the most expensive given that you also need to consider taxes and import duties of different countries.
Last in the list is freight shipping. This is an option best for eCommerce businesses who ship anything larger than 30 in x 30 in x 30 in or heavier than 150 pounds. It is the shipment of goods via cargo through air, land, or sea. 
Calculating
eCommerce Shipping
Costs
One of the most frequently asked questions of both online merchants and their customers is how shipping costs are calculated. To put this confusion to rest, here's a quick and simple rundown on the two things that influence eCommerce shipping expenses: 
Product Size
More popularly known as Dimensional Weight in eCommerce shipping, this is the number one factor that determines courier costs. Shipping charges are usually based either on the actual weight of the package or its Dimensional Weight, whichever is higher. 
Shipping Zone
Shipping zone, to put simply, is the distance between where an item will be coming from and the destination it will be shipped to. In the continental US, zones are divided into 8. The higher the shipping zone, the more expensive the shipping costs. 
For international shipping, this is the part where you need to consider country-specific taxes and other potential fees that come with cross-border courier services. 
eCommerce Shipping
Rates
Now that you're equipped with the basics of eCommerce Shipping, it's time to understand the rate structures in terms of how you can charge (or not charge) your customers. These are the 3 most common forms of shipping rates: 
Flat Rate Shipping
This shipping rate means charging your buying customers with a fixed rate based on specific categories. Basically, you can group together similar weighted or valued items into classifications which will then have their corresponding fixed rates. 
Variable Shipping
Variable shipping is the most commonly employed rate structure in eCommerce. This type of shipping rate bases its fees on "variables" including, but not limited to: dimensional weight, quantity of items bought, and shipping zone.
Free Shipping
Your consumers' favorite time of shipping! If you're looking for an effective way to reduce shopping cart abandonment then this is the way to go. While it may seem costly from your end, a great way to use this without burning a hole in your pocket is placing a spend threshold on your customers. For instance, consumers who spend $200 and above can enjoy free shipping. 
If you are still unsure of how to approach eCommerce shipping for your business, feel free to contact us here at ZhenHub! We partner with numerous shipping services providers, so you can easily find one that matches your budget and delivery requirements.
Share Article