Top 7 Benefits of Outsourcing Order Fulfillment
Time to read:
4
minutes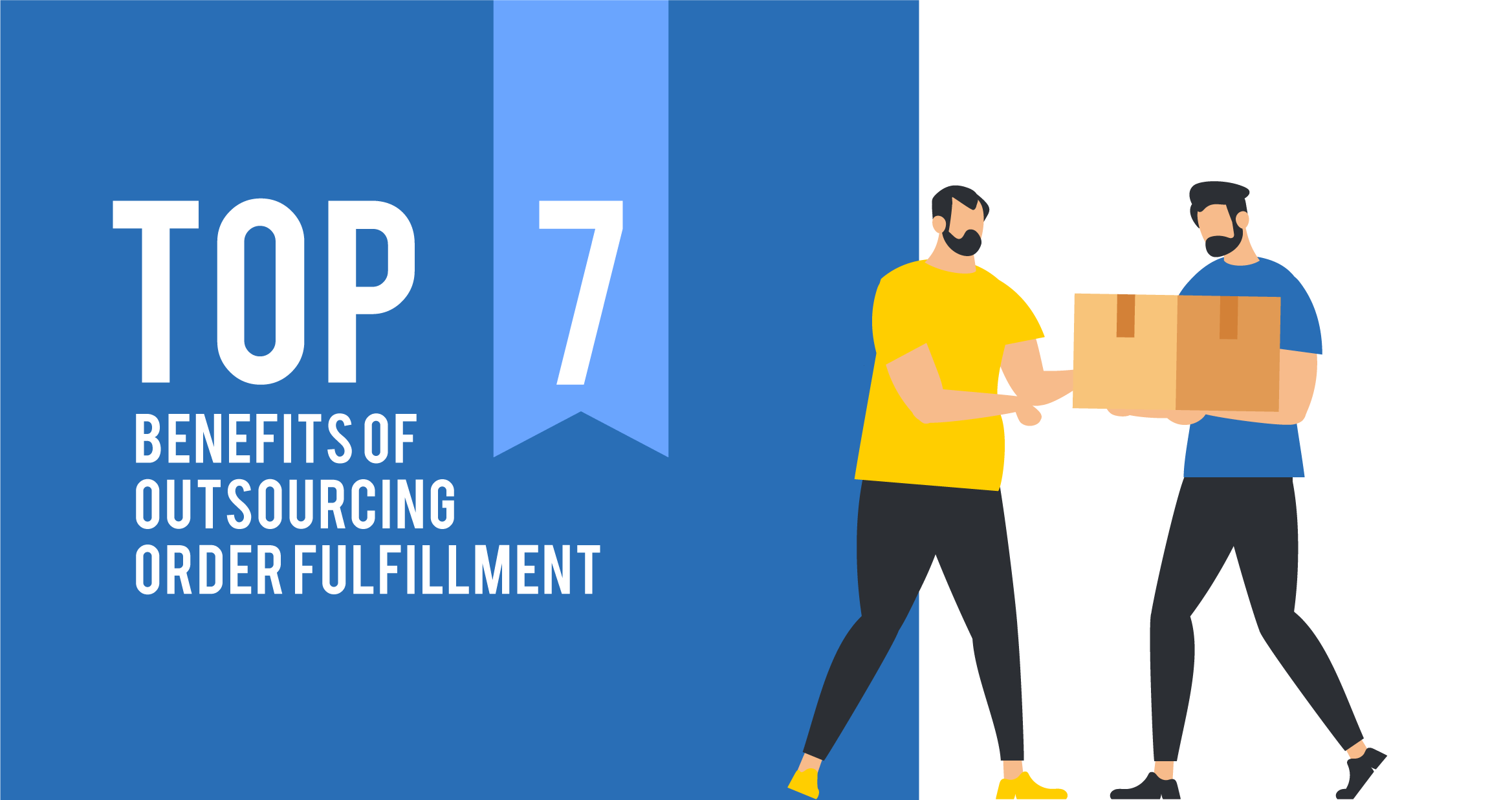 Reading time: 3min 10s
Why spend your time packing boxes when you could use it to sell more products?
It's important to understand that you can't do it all. There are times you just have to let go and trust other competent hands to get the job done. If you're in the e-commerce business, your order fulfilment sector is one place that makes perfect sense to outsource.
What do order fulfilment providers do?
These agencies basically store your products and fulfill orders on your behalf. They work by integrating their software with your e-commerce store so they can easily pick, pack, and prepare a product for delivery once the order has been placed.
Image Credit: EConsultancy
Many online retailers are failing at fulfilment majorly because this requires a vast range of skills, expertise, and commitment. And since it's often not one of your core competencies, you're better off focusing on your other business strengths. It will be a win-win!
Benefits of Outsourcing Order Fulfilment
Outsourcing your orders to qualified order fulfilment service providers has enormous benefits. Obviously, it will help you improve customer experience in the face of growing expectations. But how about we get into more details?
Reduced shipping costs
Outsourcing order fulfilment may help you save money on shipping.
Let's say for instance you ship about 300 orders per month at $5 per shipment. This would have cost you about $1,500 per month and $18,000 per year.
Order fulfilment providers often provide bulk delivery discounts for their clients. Let's say you were able to save 20% with bulk delivery discount, you would save about $300 and $3,600 monthly and yearly, respectively.
Reduced operational expenses
Considering the fact that it costs about 70% of the average order value to fulfil an order in-house, outsourcing your order fulfilment will save you a whole lot of operational expenses.
You won't have to commit limited resources to warehousing and logistics. By outsourcing to order fulfilment services, you'll only have to pay for the services you use.
Faster delivery times
Today's businesses are locked in a fierce battle to outdo each other when it comes to creating positive service experiences for their customers.
And as revealed by Smart Insights, aside from browsing problems, most potential customers who abandon their shopping carts do so because of unfavorable shipping terms.
This can range from costly shipping costs to slow delivery. Order fulfilment centers, on the other hand, are well-equipped to deliver faster and better compared to what may be achieved in-house.
Image Credit: Smart Insights
Improved customer experience
But outsourcing your order fulfilment will easily take care of most of these fulfilment issues. Aside from offering the best available fulfilment services, the fulfilment provider will also provide excellent customer service which not only helps to improve your bottom line but also retain more customers for the long term.
This other infographics from EConsultancy also paints a similar picture;
Image Credit: EConsultancy
Meeting all of these needs will be next to impossible for most retailers. However, there will always be qualified fulfilment service providers ready to help you turn things around to guarantee the best experiences for your customers.
More focus on your business
Order fulfilment is a challenge on its own.
Juggling this with daily business operations would make, however, this even more challenging. This is more reason why the case for outsourcing remains ever strong. Aside from the significant boost in order fulfilment and service delivery, you get to focus on core business tasks.
In a way, this is great for both productivity and business efficiency which of course would prove vital to your business's long term growth and success.
Leveraging technology for a streamlined fulfilment
Many efforts should go into finding a qualified fulfilment provider with the right experience, expertise, and technology to make your business run much better.
Being able to leverage state-of-the-art technology will help these providers integrate easily with your sales channels to optimize tasks like carrier selection, payment processing, and a generally streamlined order fulfilment.
Areas where this may help includes;
Inventory optimization;
Carrier selection;
Payment processing;
Item tracking;
Security, and
Shipping and handling.
Widening your reach
Growing into new markets has always been virtually impossible for most small businesses. However, the advent of third-party order fulfilment providers has changed that narrative.
Many of these providers are equipped to ship and deliver products to out of state clients or even those in other countries across the world.
Businesses in the e-commerce industries are often keen about reaching into the new markets. Outsourcing order fulfilment to competent fulfilment providers will provide enough leverage in this area.
Way forward…
You know by now the enormous benefits that outsourcing order fulfilment may bring to your business. You'll only need to get a grasp on the cost so you can know what's involved.
In the end, you'll have to do the best for your business to get ahead in today's competitive consumer markets. If you're contemplating how to go about this, ZhenHub can help you get started!
Share Article