What is Economy Shipping and Is It Right for Your Business
Time to read:
4
minutes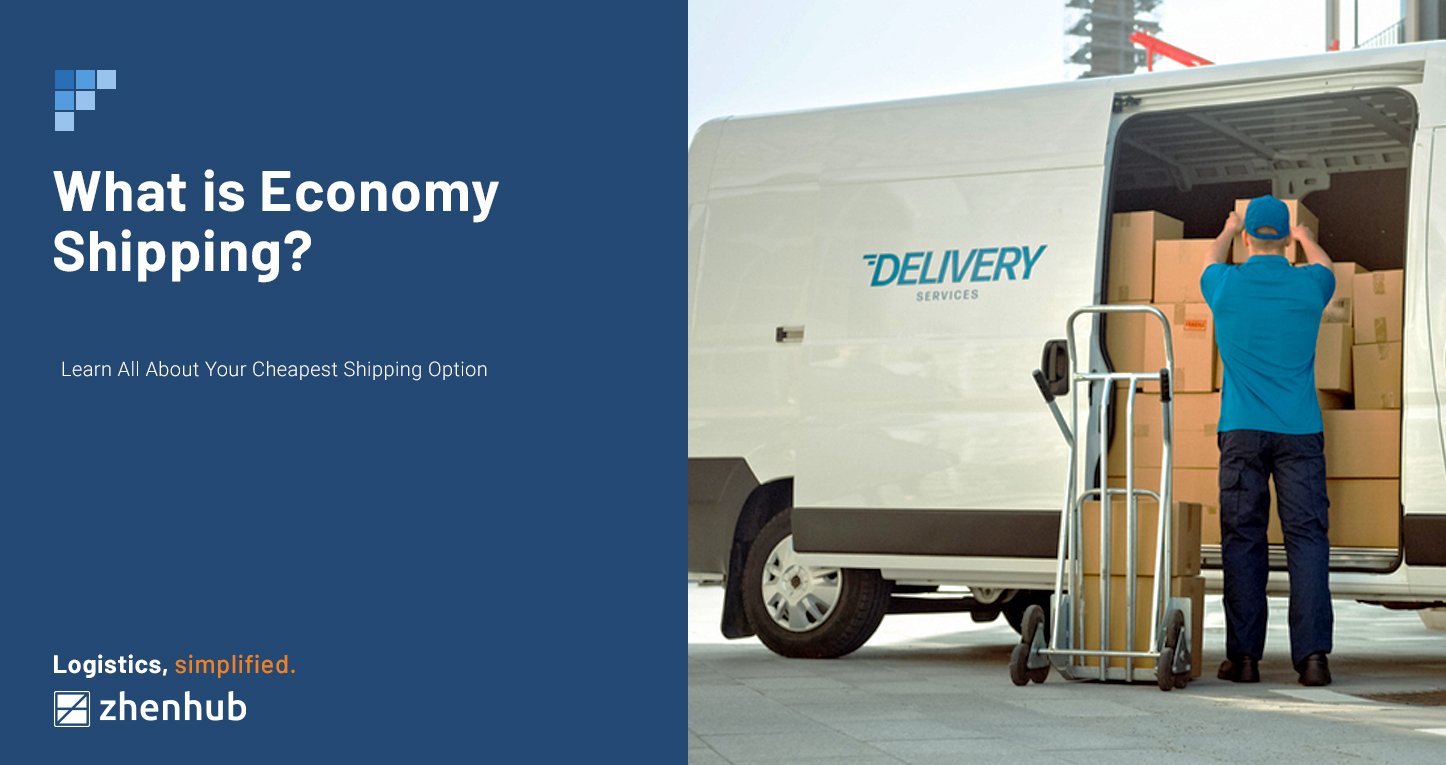 Door-to-door deliveries and economy shipping are what set eCommerce retailers apart from traditional brick-and-mortar business owners. Online shopping allows consumers to buy goods without having to leave their homes. It is convenient, quick, and for the most part, hassle-free. That's why in 2020, over two billion people bought goods or services online. And in the same year, e-retail sales reached US$4.2 trillion globally.
That said, developing a seamless eCommerce shipping policy can determine the success of an online operation. Retailers can choose from several different delivery solutions depending on their specific needs and locations.

This article explores the most popular shipping option —economy shipping. Learn about the benefits, the drawbacks, and the best couriers that provide this logistics service.
What is Economy Shipping?
Economy shipping is the most affordable delivery service a courier can offer. It is often the best option for less time-sensitive parcels and packages.
The main difference between economy shipping and other shipping options involves delivery times. Estimated arrival dates depend on two factors – the courier and the shipping zone. Domestic packages often arrive at their destination within 1 to 5 days. International parcels, on the other hand, have an average delivery period of 6-15 days.

Economy shipping delivery speed depends on the distance between the origin and destination. The shorter the distance, the faster the package arrives.
What are the Benefits of Economy Shipping?
As mentioned earlier, economy shipping is the most popular shipping option, especially for eCommerce retailers. Its delivery benefits outweigh any, if all, drawbacks:
The Most Affordable Shipping Solution
Shipping and deliveries take up a massive chunk of an online store's operational cost. It is essential to keep shipping costs low to keep profit margins high. Out of all shipping options, economy shipping is the most cost-effective last-mile delivery solution. It is doubly true for parcels set for international delivery.
On average, retailers who choose this delivery service form only pay $3 for a package weighing a pound.
Ideal for Bulk Orders and Sensitive Items
Even for the most seasoned eCommerce retailer, shipping fragile, bulky, and irregularly shaped items can be painful. In such cases, the cost of domestic expedited delivery gets exorbitant. Often, expedited or overnight shipping costs almost double for these types of items.
Economy shipping provides the most bang for your buck. Most couriers can accommodate parcels up to 150 lbs at reasonable prices.
Contrary to popular belief, the difference between economy shipping and standard shipping delivery times is almost negligible, especially for domestic orders. On average, domestic packages take less than a week to arrive at their destination.
But with international economy packages, deliveries take longer. Economy shipping works best for orders that don't require immediate delivery.
Economy Shipping: Comparisons
Comparing economy shipping to other shipping options better illustrates the benefits of this delivery solution. But these advantages depend on your courier partners.
Economy Shipping Vs. Standard Shipping
There isn't much of a difference between economy and standard shipping, especially for domestic packages. Economy shipping is less expensive and has more wiggle room for fragile, bulky, and sizable items. Transit times for standard and domestic economy shipping options average less than a week, and both options have tracking features.
The difference between economy shipping and standard shipping gets felt with international orders. Economy shipping takes longer with parcels shipped overseas.
Economy Shipping Vs. Expedited Shipping
Economy shipping and expedited shipping are at the polar ends of the delivery spectrum. Expedited shipping offers the fastest travel time at a higher cost. It is the best option for time-sensitive packages. On the other hand, economy shipping is the most affordable delivery solution, albeit delivery does take longer. Both selections have pros and cons, but they highly depend on a retailer's priority and needs.
Couriers that Offer Economy Shipping
Most major couriers offer international and domestic economy shipping to retailers and eCommerce operators. The transit times and cost differ from courier to courier. As such, the pros and cons of choosing one over the other will depend on the company's specific needs. There is genuinely no one-size-fits-all.
USPS offers international and domestic economy shipping for parcels weighing up to 70 lbs and at most 130 inches in combined length and width. Their economy shipping service is recommended for less urgent, bulky packages expected to arrive within 2 to 8 days. Economy shipping includes tracking as well.
Like USPS, UPS offers economy shipping at an affordable rate. This courier guarantees shipping within one to five days from the pick-up time. Its international parcel delivery option services 210 countries at competitive transit times and delivery costs.
FedEx is the ideal courier option for eCommerce retailers that offer heavier items weighing up to 150 lbs. It is also the courier that has the best shipping times, both with domestic and international deliveries. Online operators and consumers can expect their parcels to arrive at the destination within 2 to 5 days.
For retailers that have a solid international presence, DHL is the courier of choice. DHL serves 215 countries, and the transit times differ from destination to destination. What sets DHL apart is its simplified customs clearance that helps operators send packages overseas with ease. DHL offers economy shipping only for parcels two kilograms and below.
How ZhenHub Can Help
There are plenty of factors to consider when deciding the shipping solution that works best for your company. The options can be overwhelming. Retailers must choose between cost-effectiveness and customer satisfaction.
What you need is a partner that can make the decision easier for you and your team. With years worth of experience, ZhenHub is an expert in revolutionizing the logistics process. We have helped thousands of eCommerce companies reach their full potential through our tech-based logistics solutions. We can do the same for you. Contact us today for a free quote or to learn more about our services.
Share Article