The Importance of Shipment Tracking in Customer Experience
Time to read:
4
minutes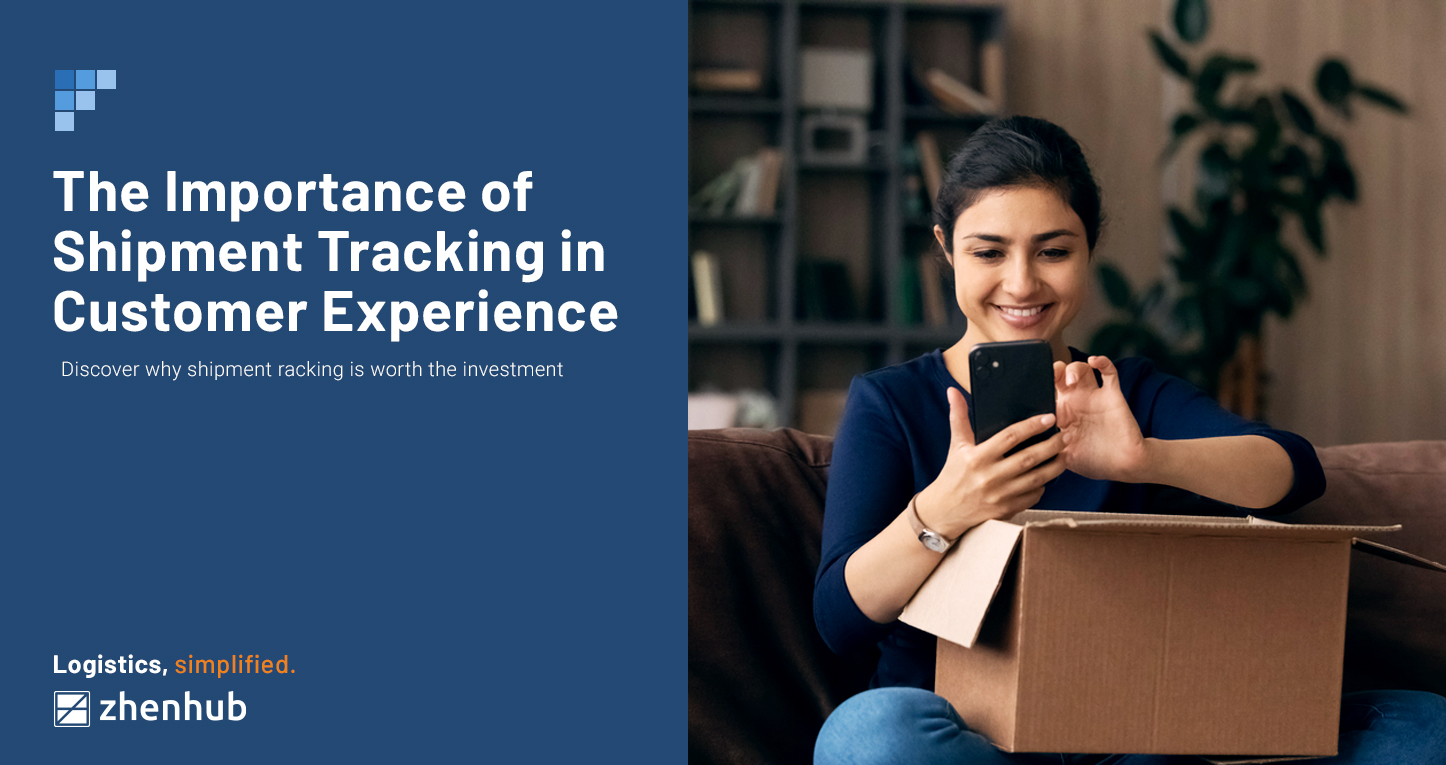 Offering quality products is essential in eCommerce. However, the last few years saw a shift in customer priorities. Consumers nowadays heavily consider their overall experience purchasing from a brand more than the product or service itself. Eighty-six percent (86%) of consumers are willing to pay more for an item from a company that offers an outstanding shopping experience. 
From customer service to shipping and delivery, these are some of the factors that influence the customer experience. Arguably, one of the most important factors is the provision for shipment tracking. Twenty-Four percent (24%) of online shoppers say they are likely to make repeat purchases from a brand that offers shipment tracking. According to the respondents, shipment tracking allows them to plan their day accordingly without postponing tasks because they have to wait for their package.

Providing shipment tracking is a means for retailers to remain competitive within the eCommerce industry. But it's easier said than done. This article explores the importance of shipment tracking, including practical ways to implement it and best practices in improving shipment tracking usability. 
What is shipment tracking?
eCommerce has made customers more demanding. Aside from having a plethora of options at their fingertips, they want a great overall purchase experience.
Shipment tracking is an effective way to build trust and open communication lines with the clientele. It involves communicating the order status of every step in the shipping process. Order tracking differs from retailer to retailer. It can entail real-time tracking, estimated delivery dates, and updates on the order status.

Why is shipment tracking Important?
As mentioned earlier, order tracking is crucial in maintaining transparency with the customer. However, the benefits of this feature go beyond communication.  
Choosing to use shipment tracking software is an expense. Software prices depend on the scale of the eCommerce operation. But it's well worth it as it allows retailers a full view of the status of their shipments. Should any issues pop up during the shipping process, operators can address the problems before reaching the customer. It can save them a lot of money from returns, refunds, or customer complaints.
Improve Customer Experience
Today, the brand that can provide the best customer experience wins the loyalty of the consumer. Shipment tracking plays a role in improving the customer experience. Order tracking provides customers with peace of mind and can even win over hesitant buyers. A pleasant purchase experience builds customer loyalty. 
Shipping delays are one of the most common reasons for customer complaints. Again, consumers are demanding. It barely matters that the package arrived undamaged; if it's late, the overall purchase experience is poor.
Shipment tracking can minimize the instances of delayed shipments. Because of the high transparency of shipment tracking software, retailers can collaborate with carriers and warehousing personnel.
Improve Supply Chain Efficiency
An eCommerce supply chain, regardless of the scale of the operation, entails plenty of significant steps. If any of the processes are not working efficiently, it affects every other part down the line. Order tracking improves a retailer's visibility of its supply chain. It is easier to spot areas that need improvement through this technology. 
6 Best Practices in shipment tracking
It is one thing to offer shipment tracking; it is another to provide shipment tracking that customers use. Below are a few steps that can help improve a buyer's online shipment tracking experience:
Provide Tracking Numbers for Each Order
Tracking numbers are a vital cog in the order tracking machine. They are a unique set of numbers that get assigned to a specific order. Customers use tracking numbers to view the status of their purchases. Without tracking numbers, shipment tracking is impossible. 
It is best practice to make the tracking number as visible as possible after customer purchase. Some companies send a confirmation email that also includes the tracking number.
Allow Customer to Track their Orders on the Website
There are several ways customers can view the status of their orders. But convenience is everything. To make the order tracking process easier for shoppers, make the feature available on the website. 
Make Tracking Highly Visible
Again, package tracking affects customer satisfaction. As a retailer, equipping your website with this feature is an added but worthwhile expense. To make the most out of the investment, shipment tracking updates should be as visible as possible. Do not bury it in categories and sub-categories. If possible, include it on the homepage, preferably in the top right corner of the page. 
Provide Estimated Date and Time
As far as a customer is concerned, the estimated delivery date is the most critical part of order tracking. Ideally, it should be the first thing a buyer sees when they check up on their purchases. If possible, provide the approximate time that the package would reach their doors. 
Providing all customers with step-by-step updates on their orders can be laborious, but it is a necessary task. Make the process easy by automating shipment tracking notifications. Send automated emails as order status changes. This small step keeps customers informed and gives them peace of mind.
Shipment tracking is beneficial for both the retailer and its customers. For online shops, it is a means to keep track of shipments and stay ahead of issues during the delivery process. It is an effective tool that builds trust. In eCommerce, trust is invaluable.
Not all shipment tracking software is created equal.  To ensure that your operation uses the best tracking software available, it's best to partner only with experts. ZhenHub offers a wide array of tech-based logistics solutions that can fit every need. We have supported eCommerce companies of all scales. With our help, you can take your operation to the next level. Contact us today to learn more about our services or request a free quote to get things started. 
Share Article