What are Backorders?
Time to read:
4
minutes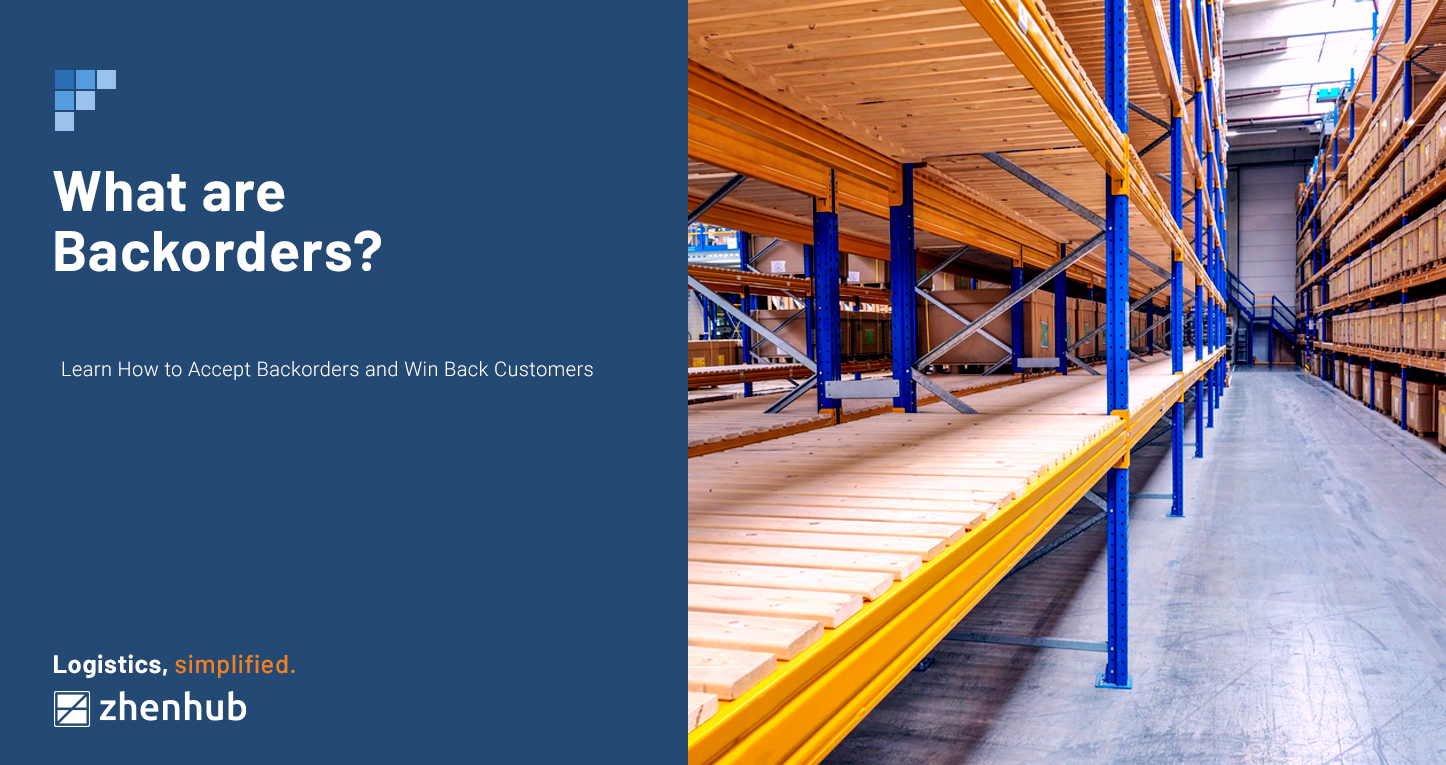 The eCommerce industry has grown significantly over the last few years. More consumers are shopping online, and more retailers are maximizing their online eCommerce presence. The growth within the industry changes consumer behavior in meaningful ways and vice versa.
eCommerce patrons have more options and information available today and, as a result, have become more demanding and impatient about their purchases. Many buyers are no longer willing to tolerate late deliveries and backordered items. Unfortunately, running out of stock before inventory delivery happens to most retailers. Backorders are inevitable; eCommerce operators must have a working system to avoid losing customers to the competition.
Through this article, we aim to answer the most common questions merchants have, such as "What are backorders?" and "How are backorders different from stock-outs?". Discover the causes of backorders, the best ways to minimize them, and manage customer expectations.
What are Backorders?
Backorders refer to eCommerce products that are currently sold out but will get restocked at a specific date. Retailers often accept backorders on out-of-stock products intending to ship them out once they get the inventory.
Taking backorders is an effective way to retain customers. By indicating a "delivery-by date," an online store sets consumer expectations accordingly. It is a great strategy to implement, especially for fast-moving products. Likewise, it allows the retailer to cut costs on warehousing and storage since inventory is shipped as soon as it arrives.
Backorders Versus Stock Out
Backordered items aren't necessarily the same as out-of-stock products. Backordered products are in the process of getting replenished. Customers can expect the shipment to arrive within a specific period. On the other hand, when a product is stocked out, there is a possibility that the item would no longer be available for purchase permanently.
Common Causes of Backorders
Backorders happen for a variety of reasons. There are factors that retailers can and cannot control when it comes to their inventory. Below are a few of the most common causes of backorders:
Unprecedented Increase in Demand
Most eCommerce operations implement some form of inventory forecasting to ensure that they are stocking the right products. Data can provide accurate projections most of the time, but there are instances when a retailer fails to prepare for an increase in demand. The influx of orders might result from a new trend, a feature on a publication, or just seasonality.
Safety stock refers to the inventory that operators keep on hand in case of emergencies. Often, backorders happen when they miscalculate the correct number of safety stocks.
Manufacturer or Supplier Delay 
Backorders can also be a result of problems with the manufacturer or supplier. For instance, if a manufacturer runs out of raw materials or goes on break for a local holiday, retailers can expect a delay in inventory shipment.
3 Ways to Minimize Instances of Backorders
Experts agree that the best way to manage backorder is to minimize its occurrence. It is always best to have in-demand items in stock. As mentioned earlier, customers are demanding, and they have a plethora of options when they shop online:
Keeping safety stock within the inventory is an effective way to prevent items from getting back-ordered. An inventory management system dictates the number of items that should be stored if there is a surge in demand or shipment delays.
Set Automatic Reorder Points
A business owner has to wear plenty of hats in order to manage an entire operation. But problems will occur and impact the supply chain. Automating a few steps in the inventory management process can help ease the burden of overseeing the business. Most inventory management systems can automatically place orders once inventory hits a specific number.
Take Inventory from Multiple Suppliers
Communicating with more than one supplier and managing them can get challenging. However, this strategy proves to be effective, especially in cases where one manufacturer can no longer provide the amount of inventory required of the retailer. Diversifying supplier options ensures that an online store can turn to another manufacturer should the need arise.
How to Manage Customer Expectations Amidst Backorders
Taking backorders is a complicated affair if a retailer doesn't do their due diligence. Backorders come with a strict deadline. Online stores must fulfill their end of the bargain.
Be very transparent in communicating backorder status with consumers. Having clear inventory stock status is crucial as it can tell consumers if and when their orders are available immediately. Failing to communicate backorder status affects customer satisfaction. Indicate the backorder status, as well as the ETA, on the product page.
Give Manageable Timeframes
Informing customers about the specifics of their orders is essential in keeping their trust and confidence in a brand. Retailers should be clear about the timeframe when their inventory arrives.
A great way to ensure that consumers are in the loop is through an effective email marketing campaign. If possible, it is best to update them about the status of their orders as soon as you get the stocking status information. When it comes to backorders, it is better to over-communicate than to leave customers in the dark.
One of the most important things about managing backorders is sticking to the schedule. Patient customers are uncommon but always good for the business. It's best not to disappoint them, so ship out their orders once it's available.
Marking items out of stock increases the chances of customers turning to the competition to make their purchases. Offering backorders is an effective strategy to keep customers connected to a brand. That said, there is a level of finesse required in managing backorders. Retailers need to strike a balance between setting customer expectations and overseeing the supply chain.  This process can be tricky, especially without the proper 3PL provider on the team. 
At ZhenHub, we can offer a slew of tech-based logistics solutions that effectively minimize instances of backorders. Contact us today to learn more or request a free quote to see what we can do for your operation. 
Share Article