2021 Black Friday eCommerce Guide
Time to read:
4
minutes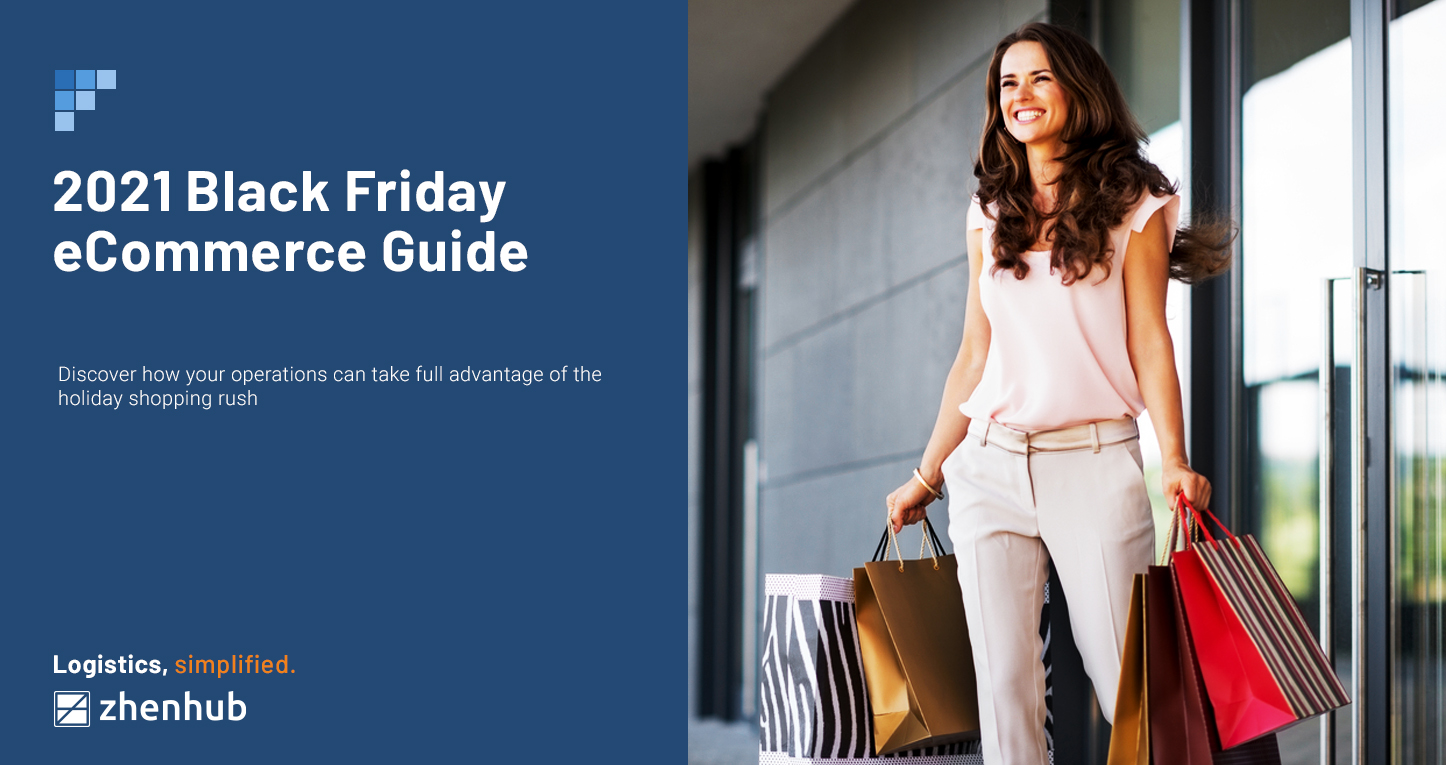 Black Friday is the beginning of the holiday shopping season. What was once an American post-Thanksgiving tradition has become a global shopping event with the advent of eCommerce and online shopping.
Cyber Monday and Black Friday eCommerce are important shopping events for every retailer – online or otherwise. Preparing for and taking advantage of these shopping holidays is great for a retailer's bottom line. For most retail stores, Black Friday weekend is the most profitable time of the entire year as it accounts for 20% of most retailer's annual sales. And it never fails. Yearly sales from this event boost online spending by about 22% YoY to around $9 billion.
So it's imperative to prepare for the holiday shopping seasons in advance. This guide explores the importance of Black Friday eCommerce for merchants and buyers alike. We'll also include necessary steps in preparing a store for the shopping holiday as well as marketing tips that maximize potential sales during this annual event.
How Important is Black Friday eCommerce?
The holiday season accounts for a considerable chunk of most retailer's annual sales. The world is still recovering from the COVID 19 pandemic and has pushed people to rely on digital transactions to purchase goods further. In a UNCTAD report, e-commerce's share of global retail trade rose from 14% in 2019 to about 17% in 2020.
On average, Black Friday sales have been steadily increasing by 4% over the last decade. The steady upward trend isn't surprising considering how 89% of surveyed consumers say they will buy something during Black Friday. Most, if not all, intend to make purchases online, and only 13% of shoppers plan to visit a brick-and-mortar store. Likewise, most consumers plan to spend more than $100 during the shopping event, with 28% allocating at least $300 for the items they intend to buy.
So it only makes business sense to prepare for Black Friday and the subsequent holiday shopping rush as they can be a potential revenue windfall.
4 Crucial Black Friday eCommerce Factors to Consider
The eCommerce website is the key that enables your online business to handle the holiday shopping rush. Ensuring that the eCommerce site is ready to attract visitors and buyers is crucial to securing sales. Listed below are some of the factors to assess and update before the Black Friday eCommerce event:
It isn't surprising how shoppers are particular about an eCommerce website's loading speed. It's essential as loading speed can affect the number of deals from various sellers online. In fact, according to research, for every second of load time, conversions drop by a whopping 12%. Ideally, a retailer's online shop should load within 2 to 5 seconds.
Website navigation is just as important as loading speed. Eighty percent (80%) of website visitors will leave a website if it is too difficult to navigate through. It is crucial to create a pleasant shopping experience for the consumer. For Black Friday sales, make sure that categories are on full display. It'll make it easier for shoppers to click through the sections they are interested in.
Doing Black Friday sales need quick response times. Things could get frenetic as consumers often feel pressured to put items in their cart and checkout before a promo runs out. Taking advantage of this mindset is key to cornering deals during the shopping event. Make sure the checkout process is simple and isn't too time-consuming. Offer several payment options and implement a one-click purchase.
5 Black Friday eCommerce Marketing Ideas
It is one thing to prepare a website; it is another to drive people to the eCommerce store. To direct attention to Black Friday discounts and offers, retailers need to prepare months before the actual event. Here are a few winning marketing ideas that can help a retailer capitalize on the biggest shopping day of the year:
Social media is a powerful tool in eCommerce. It is an excellent means to get brand recognition from the target audience. The use of social media for conversion is doubly vital during Black Friday.
Investing in targeted ads more than organic content is a good investment during the holiday season. Paid advertisements on social media allow a company to target individuals who are likely to make purchases. As with most marketing tips during the holiday rush, best to start early and test outposts to determine which consumer converts.
Build a Black Friday Email List
Fifty-nine percent (59%) of consumers say that email campaigns influence their buying decisions, especially during the holidays. Nevertheless, a crucial part of an effective email marketing campaign is building an email list.
Ahead of the holiday rush, integrating website pop-ups is a simple way to capture subscriber emails. If possible, offer discounts and incentives to subscribers. These discounts are a small price to pay for such valuable information.
Opt-out of Coupons and Codes
Shoppers are on the lookout for discounts. While coupons and codes have been effective in the past, making sure buyers get easy access to deals can help secure the sale. Using automatic discounts, especially during Black Friday, can increase conversions and minimize abandoned carts.
Offer Free or Discounted Shipping
When it comes to eCommerce and online shopping, offering free shipping is the single most effective marketing strategy for retailers. To minimize reducing profit margins, retailers can choose to impose a minimum spend or bundle up slow-moving inventory with in-demand products for consumers to enjoy the perk of free shipping. Similar to discounts for sign-ups, a discount shipping strategy is a small price to pay for customer loyalty.
Preparation is key to maximizing the Black Friday eCommerce and the holiday shopping rush. The sooner you prepare, the better you'll be ready to take on the increased operational load. With the information above, retailers can take full advantage of profit opportunities. You can also use the last-minute Black Friday checklist we created last year as a reference to prep your team for the upcoming holiday.
As an eCommerce retailer, you can expect an increase in orders during the holiday season. Make sure you're ready for the rush with ZhenHub. Through our tech-based logistics solutions, we can get your products from point A to B with ease. Sign up now or request a free quote to learn more about how we can improve your logistics process in time for the holiday season!
Share Article