The Advantages of Flat Rate Shipping
Time to read:
2
minutes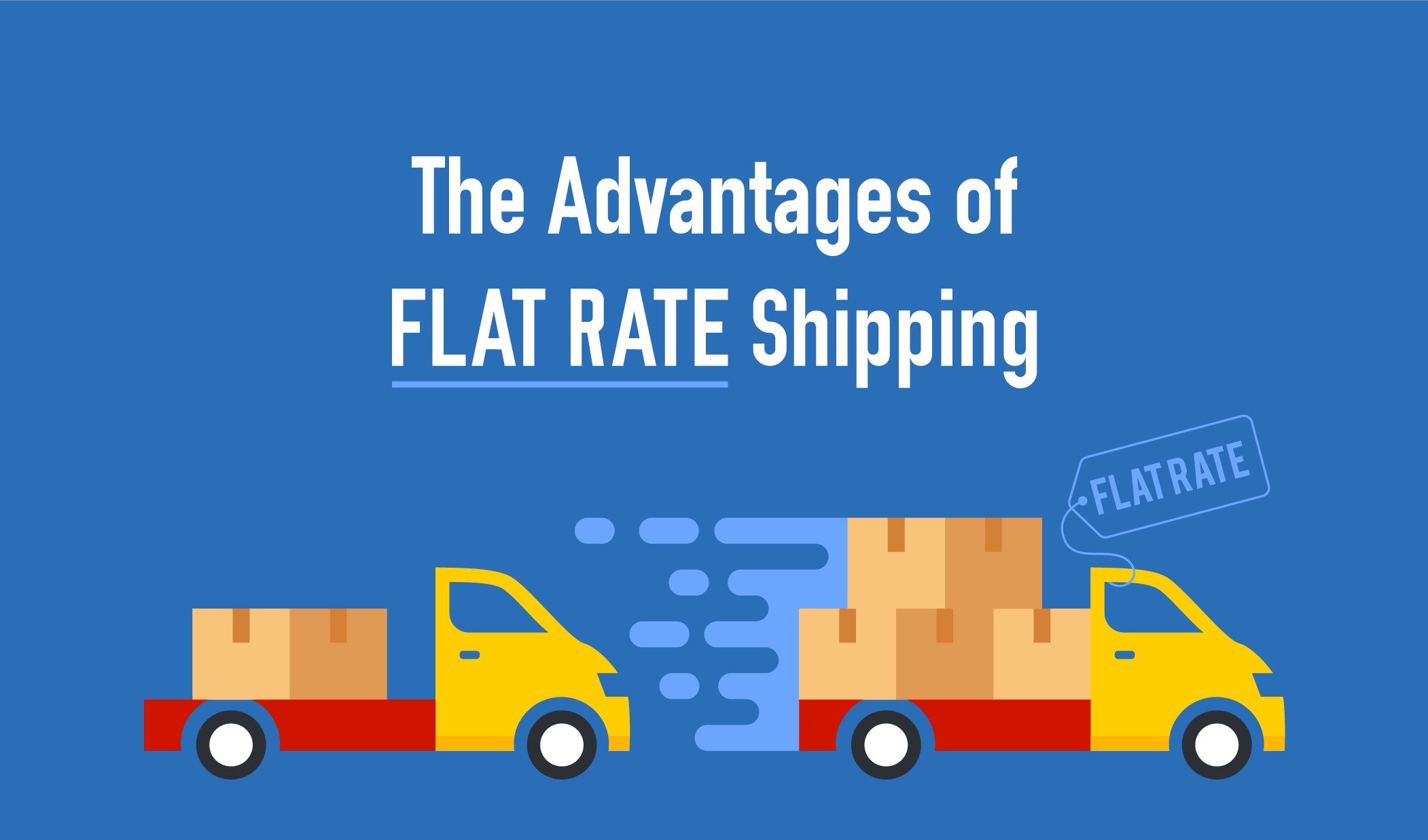 Reading time:  1 min 
The Advantages of the USPS Flat Rate Shipping
What is flat rate shipping?
Flat rate shipping means the price of shipping is not connected to the weight, shape, or size of the shipped item. Rather, it is based on how much you can fill into the USPS-issued box.
The USPS Flat Rate is a 1 to 3 day shipping service that features one flat rate for delivery of a package or envelope to its destination. The service eliminates the need to weigh your packages to calculate shipping costs. However, the rate does not allow going beyond a maximum weight of 70 lbs. or less for each envelope or package.
How does flat rate shipping work?
First, get the USPS flat rate box from any of the USPS offices. There are 3 options, and price varies according to the different size – consider which one helps you minimize your shipping costs.
Pack your items in the box, and address the package like you normally would.
Thirdly, bring your flat rate box to a USPS office and ship the box using Priority Mail.
With flat rate shipping, your packages will typically be delivered within 2-3 business days.
The benefits of the flat rate
Your shipping cost will be dependent on where you are shipping to – the father the distance, the higher the costs. This cost increases with the weight of the package too.
Moreover, most freight carriers like USPS, FedEx, and UPS calculate shipping charges based on whichever number is bigger: the weight of the package of the dimensional weight.
Flat rate shipping is a great predictable, low-cost alternative, especially to smaller e-commerce businesses that carry out fulfillment themselves.
You can have packages that weigh up to 70 pounds
You don't need to purchase shipping insurance, instead the flat rate service provides $50 insurance for each package.
You can go to any USPS office to ship your package once its ready for delivery.
Flat rate shipping can be useful, but this depends on the size of your business, and the typical weight of your products.
To learn more about flat rate shipping drop us a line at – hello(a)zhenhub.com or submit an enquiry here.
Share Article