7 Trends that will define eCommerce in 2020
Time to read:
4
minutes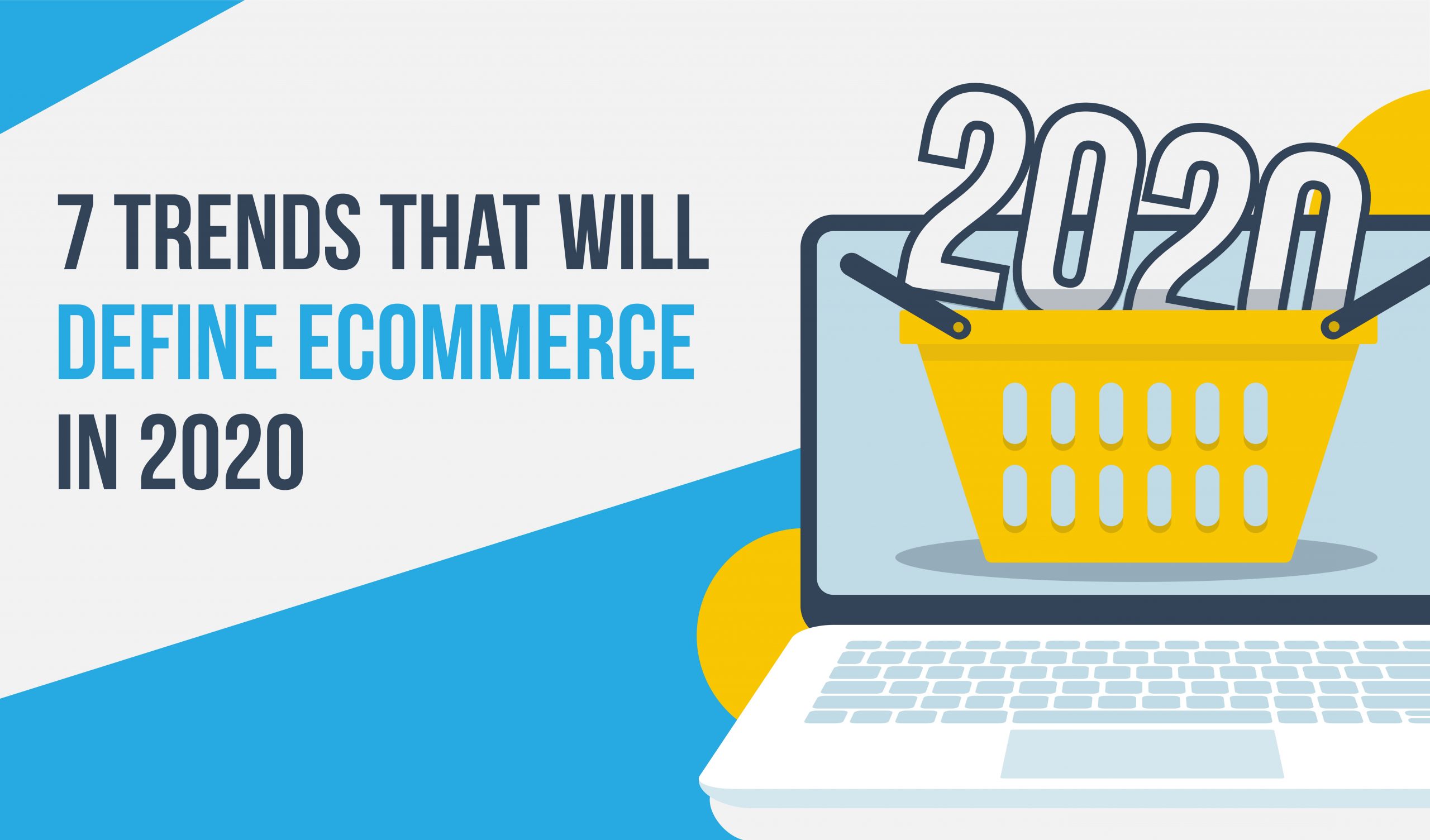 Reading time: 3min 40s
Ecommerce Trends 2020: 7 Trends that Will Define Ecommerce This Year!
In the face of increasing competition and ever-evolving consumer expectations, it will always pay off to keep up with the latest trends to win at the eCommerce and retail game.
In no particular order, here are the most influential eCommerce trends 2020 that will make or mar your eCommerce business success in the new year;
Voice Search will impact eCommerce in 2020
Gartner predicts that 30% of web browsing will be done without screens by 2020. This is going to mean a lot to how consumers interact with businesses across different industries.
ComScore puts their figure at 50%, making Gartner's a lot more modest. One thing is certain though, voice search is the future of information search, and that future is here already!
Mobile Commerce is here to stay
Investopedia defines mobile commerce as;
"The use of wireless handheld devices like cellphones and tablets to conduct commercial transactions online, including the purchase and sale of products, online banking, and paying bills."
That has brought ease and convenience on a whole new level to eCommerce. And with Statista placing the value of global mobile commerce expectations at $189 billion for 2020, you know this is something you should be well prepared for.
AI will revolutionize online shopping
AI is set to transform eCommerce; the good thing is that this is now happening after years of huge promises and disappointment. AI solutions in 2019 are now easier than ever to apply to your eCommerce business. This will be among the major eCommerce trends 2020.
AI makes it easier to utilize big data for more accurate predictions. Examples of this can be seen in how chatbots are being used to communicate with consumers on eCommerce websites, and in facilitating sales, etc.
Social Media and eCommerce in 2020
As an online merchant, you can't afford to remain inactive any longer, in this time and age. Both eCommerce and social media are becoming increasingly enmeshed in our lives each new day.
Statista reveals that social media penetration is about 45% as of January 2019. The Pew Research found out that at least seven in ten Americans use social media to connect and engage. It's no secret that social media my influence consumers' purchase behavior. According to stats from Lyfe Marketing, almost half of the people within the 18-29 age range have bought something after seeing it on social media. More interestingly, about 77% of Millenials revealed they'd purchased a product online or in-store after seeing the product on Facebook.
Image Credit: Vantage
Increasing customer expectations of delivery
Meeting customer expectations is key to increasing sales conversion. The only problem is that customers' expectations are in a state of perpetual increase.
A Delloite survey revealed that as much as 96% of consumers consider same-day shipping as fast shipping. Subsequently, only 63% of these consumers feel the same way about three-day or four-day shipping. Want to give your consumers more control? Offer as much as possible shipping options, even if it means adding a little surcharge where necessary. As far as eCommerce trends 2020 goes, this will be an important thing to watch.
Shopping engines are replacing search engines
Google and the other search engines used to be the first point of call for search queries. But today, more and more online users are taking to marketplaces such as Amazon and Walmart to begin their product search.
Bloomberg reports that 50% of Americans would look to Amazon first, to begin their product search. And it's interesting when you consider that that figure was obtained in 2016. This is more reason why your marketplace should be designed to make product searches and purchases as easy as possible.
Forrester reports that while Amazon, Alibaba, eBay, and JD.com accounted for half of all online purchases made in 2019, this figure is expected to reach about 67% in 2020.
Global Order Fulfillment
It's high time you start seeing your eCommerce business as part of a global eCommerce ecosystem. The global eCommerce market is expected to reach approximately $30 trillion by 2023, according to eMarketer.
Image Credit: eMarketer.com
Currently, about 57% of online users are believed to be purchasing products from retailers who are based overseas, according to a Nielsen survey. This is a market that every forward-looking marketer should tap into. This, among the other commerce trends 2020, will likely see an uptick in the new year, as well.
But to win at order fulfillment, both local and global, as well as in eCommerce, generally, you need to work with a reputable order fulfillment agency, among other things.
Conclusion
ZhenHub offers reliable order fulfillment, warehousing, and inventory, and other eCommerce-targeted services to help retailers win. There's just so much to keep up with that one can easily lose track. But as far as eCommerce trends 2020 go, these are some of the major trends that will dominate and define retail in 2020 and beyond.
Want to win big?
Go the way with ZhenHub and enjoy reliable services designed purposely for your eCommerce business. Click here to get started.
Share Article