The NEW Amazon Tool: Amazon Product Opportunity Explorer
Time to read:
4
minutes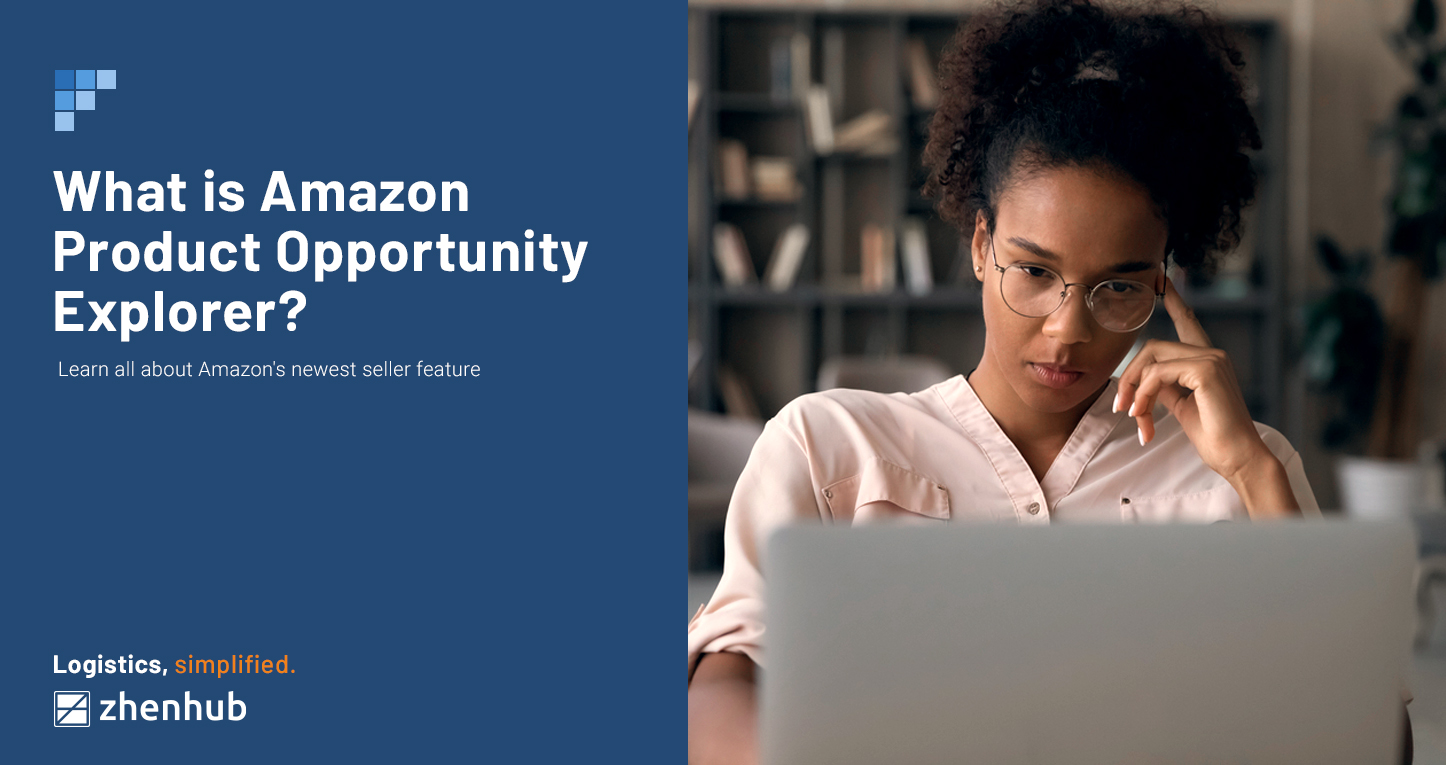 Over the last few years, Amazon has become an invaluable tool for online sellers of all scales. The marketplace allows small and medium retailers to compete on a global scale. Through Amazon FBA and FBM and their intensive data analytic programs, it is less challenging for sellers to reach new customers, process and fulfill huge volume orders.
But Amazon is still innovating by improving its analytics features with the introduction of Amazon Product Opportunity Explorer.
The eCommerce giant rolled out the Amazon Product Opportunity Explorer in October 2021, primarily for the US and Germany-based sellers. The marketplace intends to make the feature available worldwide throughout 2022. Similar to our comprehensive Amazon Seller Guide, this article will provide an overview of this new feature, including an essential guide and a rundown of the pros and cons.
What is the Amazon Product Opportunity Explorer?
According to Amazon's official release, the opportunity explorer:
"Opportunity Explorer is a tool to explore customer demand for new product ideas. Opportunity Explorer allows you to understand Amazon customer search and purchasing behavior to evaluate if there is unmet customer demand, and an opportunity for you to meet that demand through new products. You can explore up-to-date and accurate data on customer needs and the current selection on Amazon."
The new tool provides sellers with better insight into consumer behavior based on the most popularly searched keywords on the platform. This would be a great tool when it comes to knowing what to sell on Amazon. It hinges on the concept of market niches – which are popular search terms bundled together because of their similarities. Each niche involves measuring the following metrics:
Search terms
Search volume
Search volume growth
Search conversion rate
Units sold
Average price
Top 3 clicked products
Percentage of products using Sponsored Products
Percentage of Prime
Average brand age for the niche
Number of new products launched
Average product listing quality
Click count
Click share (within the niche)
Average customer rating
Average Best Seller Rank (BSR)
The average number of sellers
The Amazon Product Opportunity Explorer aims to help sellers determine profitable products that fulfill a market need within the platform through the statistics above.
As mentioned earlier, the tool is currently on limited release. Only sellers from Germany and the US have access to the feature. New opportunity explorer features will come out in the next few months. Other regions would be receiving the update in 2022.
How Does the Amazon Product Opportunity Explorer Work?
Active sellers can find the Amazon Product Opportunity Explorer on their Seller's page. At the forefront, the new feature provides suggested niches based on the retailer's functional listing categories and sales history. Aside from these suggested niches, the Amazon Product Opportunity Explorer provides two search options – submitting specific keywords and the "browse and filter" button.
The "Browse and Filter" option allows sellers to explore different Amazon niches by searching through search volume and the total number of available products on the marketplace:
Search Volume
This metric provides insight into the total number of searches for a given niche of keywords within the last 90 days. Sellers have the option to filter through results from the previous three months or the previous 360 days. It also provides percentages of search results within the selected timeframe.
Total Number of Available Products
Identifies the total number of goods within a specific niche.
Identifying the most profitable and in-demand niche is crucial to the success of an operation. Once sellers select their preferred slot, they can learn more about consumer behaviors within the keyword cluster. Each niche reviews and measures the following metrics:
Customer needs
Top keywords
Search volume
Search volume growth
Sold units
Total products
Average price
Within a niche, the Amazon Product Opportunity Explorer presents data in three sections:
Products
This tab contains information on the ASIN level. Metrics within this category include:
Parent ASIN name
Product Brand Name
Category
Launch deal
Number of clicks
Click Share
Average selling price
Total number of reviews
Average customer rating
Avg. Best-Selling Rank
Total number of sellers and suppliers
Searchword
This tab includes data on search terms within a niche. It provides access to the following statistics:
Search term
Search volume
Search volume growth
Click Share
Search conversion rate
Top 3 clicked products
Insight 
The Insight tab includes information that is necessary for assessing the success of launching an ad:
Number of products
% of products using sponsored products
% of Prime
Top products Click Share
Average Best-Selling Rate
Average number of reviews
Number of brands
Top Brands Click Share
Average brand age by niche
Number of selling partners
Average sales partner age in niche
Number of new products launched
Number of successful launches
Advantages and Disadvantages of the Amazon Product Opportunity Explorer
The introduction of Amazon Opportunity Explorer presents a rife data-driven chance for sellers to make strategic inventory decisions for their Amazon stores.
It provides an excellent way for sellers struggling with their product offering to determine the most profitable items to sell. Likewise, the feature is handy for retailers who are new to the platform. New sellers often do not have a clear picture of navigating through niches and product categories. Miscalculating the demand, after all, can significantly impact profit margins and possibly put sellers out of business.
For seasoned Amazon sellers, the new feature provides an avenue to hone in on one particular niche. Choosing to specialize in a category or subcategory through Opportunity Explorer reduces competition and makes it easier to reach potential customers.
But remember, it's only a tool as Amazon Product Opportunity Explorer provides only data and information. It can reveal the issue, but that doesn't mean the feature can resolve the problem.
When it comes to eCommerce, big data and insights will always be helpful. Statistics can help a seller find a profitable market and increase their profit margins. Indeed, the Amazon Opportunity Explorer is a welcome addition to the marketplace's already extensive analytics features. It can eliminate plenty of guesswork and provide insight into consumer behavior.
But it's still crucial to know how to use it effectively to enjoy its full potential. With years of experience within the eCommerce industry, ZhenHub can help you get into the world's top marketplace, navigate its various policies and guidelines and help you achieve business success. Email us at hello@zhenhub.com to discuss your options or request a free quote to see how our best-customized solutions can help your enterprise.
Share Article