Amazon Brand Registry Requirements
Time to read:
4
minutes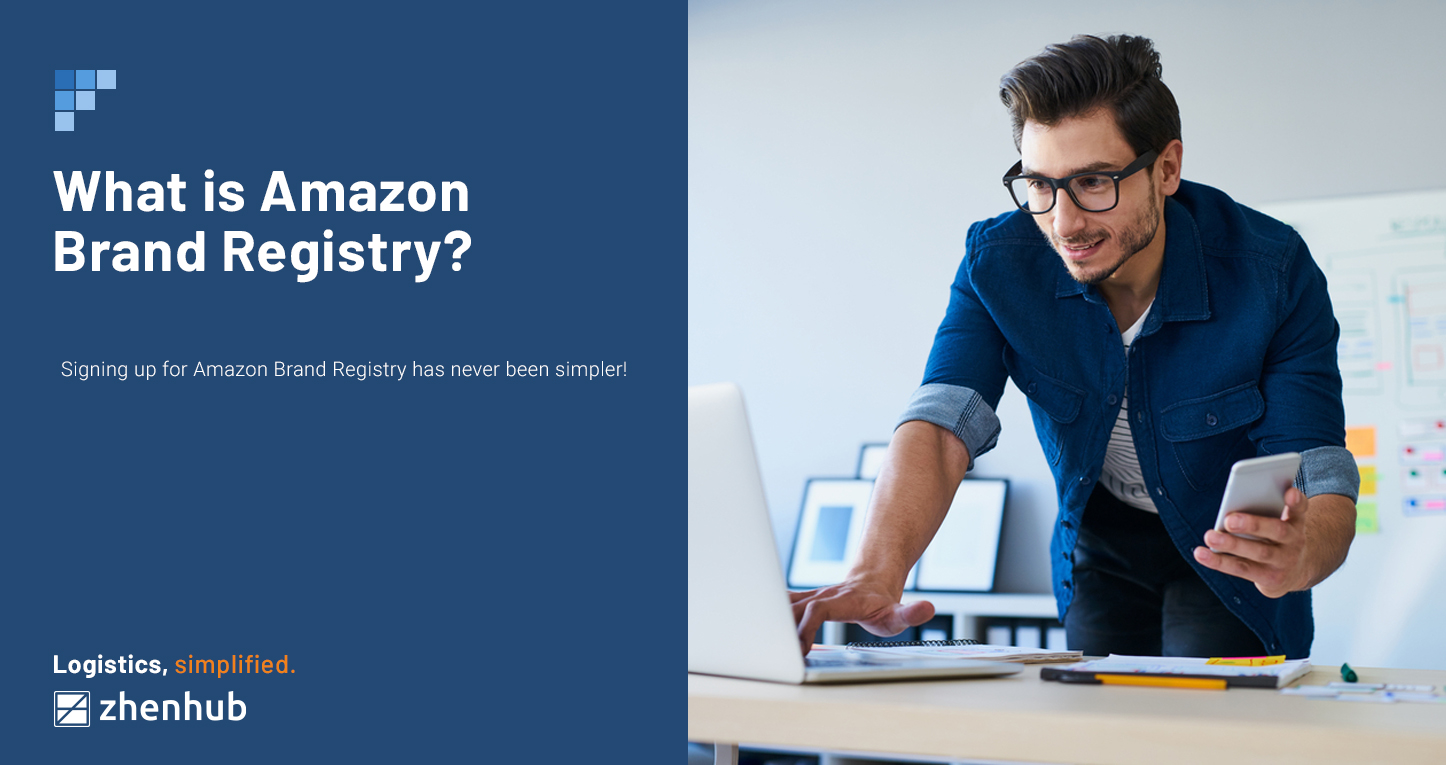 Amazon has become an essential tool for online sellers of all scales. The marketplace has allowed small and medium business owners to compete globally and expand their reach. On average, retailers on the platform enjoy at least a 16 – 20% profit margin.
Maintaining a presence on Amazon is lucrative. But profiting on the no.1 marketplace isn't easy. Aside from dealing with a long list of Amazon FBA fees, the competition can be fierce. It doesn't help that over 150 million active sellers are on Amazon. Brands must stand out to make a profit. 
Thankfully, Amazon launched several features that made it easy for retailers to attract new customers and broaden their reach. This article aims to help sellers know the complete list of Amazon Brand Registry requirements, so they can use it to their advantage.
What is Amazon Brand Registry?
Before jumping right into the Amazon Brand Registry requirements, sellers first need to know it.
Launched in 2015, the Brand Registry is Amazon's response to concerns about intellectual property within the marketplace. The platform faced several lawsuits from sellers who claimed that Amazon wasn't doing enough to prevent counterfeiting.
Amazon Brand Registry aims to protect the intellectual properties of eCommerce sellers active on the platform. It also provides a slew of valuable tools retailers can use to broaden their reach and make their brands more attractive to potential clientele.
There have been two versions of this program – Brand Registry 1.0 and Brand Registry 2.0. It is important to note that the first option is already defunct, and sellers who opted into the feature must enroll again for the latest updated version.
What are the Amazon Brand Registry Requirements?
Unfortunately, not every seller is qualified to sign up for the Amazon Brand Registry program. The requirements and the process are simple, but there are prerequisites. Amazon Brand Registry requirements vary from region to region depending on the area's trademarking protocols. However, for the most part, here is what's required:

Active Registered Trademark
Sellers need a registered trademark for their brand to sign up for Amazon Brand Registry. This trademark can be text-based or icon-based with text. To enroll in the program, retailers must submit their brand's logo, images of products and packaging that carry the trademarked brand name, a list of product categories the items belong to, and a list of country origins where their products come from.
The process of securing a trademark varies by location. Everybody's free to register for one. The process involves submitting marks, images, stylized words or text, catchphrases, logos, company names, product names and more, used in eCommerce. These assets would go through an examination process and be made public. Amazon will promptly issue a registration number if no one contests the application.   
Pre-approved Trademark Office Location
Amazon Brand Registry isn't available for sellers in all locations. At the time of writing, Amazon only recognizes trademarks issued in the United States, Brazil, Canada, Mexico, Australia, India, Japan, France, Germany, Italy, Turkey, Singapore, Spain, Netherlands, Saudi Arabia, Sweden, Poland, Egypt, the United Kingdom, the European Union, and the United Arab Emirates.
Amazon Brand Registry Requirements and Sign Up Process
As mentioned earlier, the process of registering for Amazon Brand Registry is simple, especially if you have your documents in order:

Sign in to the Brand Registry
Only owners of a brand can submit applications for Amazon Brand Registry. For agents working alongside eCommerce businesses, it is crucial to have trademark owners apply for this feature. It is free for use, and signing up goes through Seller or Vendor Central.
Enroll the Business
Once a seller signs up for the program, they would need to provide the following information to push through with their application:
Amazon requires sellers to have the brand name on all products and packaging. The marketplace accepts applications for sellers with pending trademark applications.
Sellers must have the trademark registration number from a qualified intellectual property office. Application numbers get accepted for retailers that have yet to secure their official registration details.
Sellers can put their brand from a list of Amazon product categories.
Benefits of Amazon Brand Registry
The Amazon Brand Registry requirements and the sign-up process might seem tedious. After all, it isn't easy to secure a trademark from your local intellectual property office. It can be a lengthy process if a seller starts from scratch. 
Regardless, the benefits that come with this program are well worth the effort:
Access to Advanced Analytic Tools
When it comes to online selling, big data eCommerce is invaluable. Seeing trends and preparing for a surge or a dip is crucial to success in such a competitive landscape. Amazon Brand Registry offers several advanced analytic tools to its sellers. According to the official Amazon page, the program provides retailers valuable information about "search terms, repeat purchase behavior, market basket analysis, item comparison, alternate purchase behavior, and demographics."
Protect Intellectual Property
Developing a brand is challenging. As such, it is the responsibility of a seller to protect the company's intellectual rights. Completing the Amazon Brand Registry requirements and signing up for the program comes with a dedicated support team that addresses infringement concerns. Through this program, sellers no longer have to contact Amazon and wait to resolve counterfeiting issues. 
Option to Build an Amazon Storefront
Amazon Storefront allows brand-registered sellers to showcase their inventory in a single web location. These pages are highly customizable. Sellers can highlight their top products, use high-resolution images and graphics, and customize the page with brand logos and colors.
This feature is exclusively available to Amazon Storefront sellers and is entirely free.
Selling on Amazon is often a seller's next logical step in growing their brand. With millions of visitors each day, the marketplace can reach more potential patrons. But simply selling on Amazon isn't enough to corner the market. Utilizing Amazon tools and making the most out of these features is essential in edging out the competition. 
To truly take advantage of what Amazon offers, you need a logistic partner that delivers. ZhenHub provides a slew of tech-based logistics solutions that fit every need. Contact us today to learn more about how we can expand your business or get a free quote to get things started.
Share Article