Amazon FBA Product Sourcing: What It Is and How to Do It Right
Time to read:
4
minutes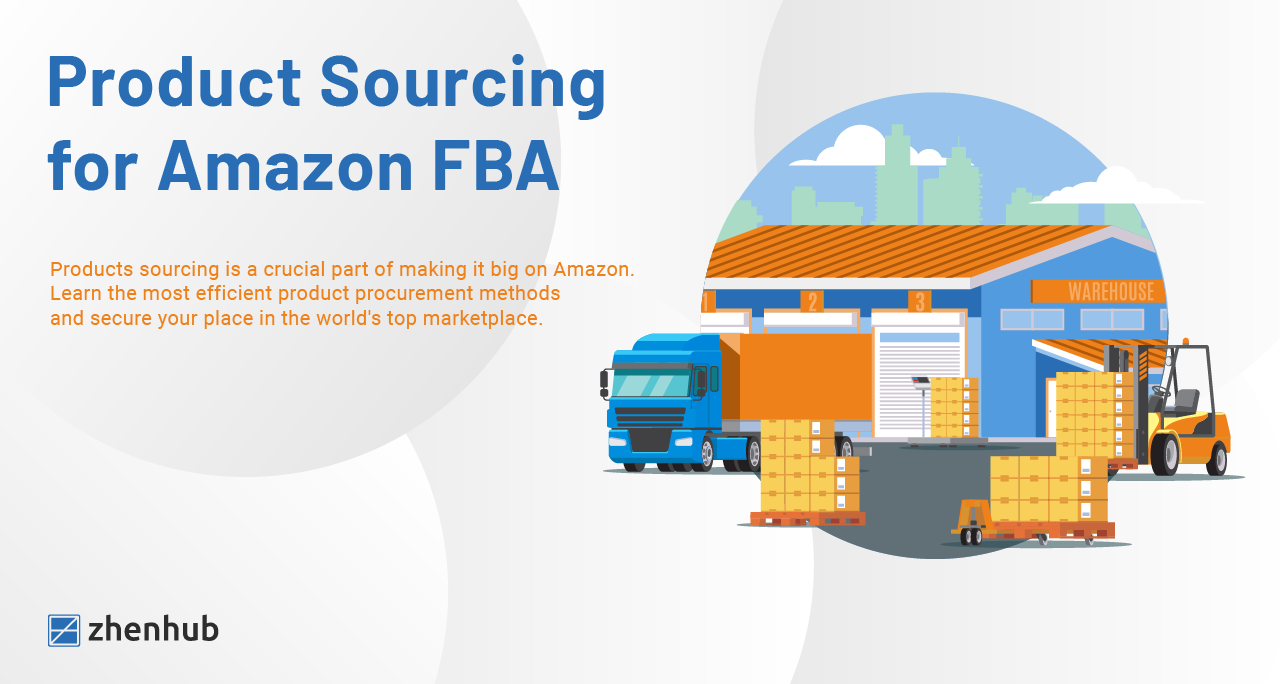 Product sourcing plays a crucial role in successfully selling on Amazon. Currently, there are over 2 million active sellers on the marketplace, making competition fierce. Often, a retailer's success depends on sourcing reasonably-priced quality products. By securing lower inventory costs, business owners can pass on the savings to the consumer without impacting profit margins. Amazon FBA product sourcing should be a priority for all retailers that plan to sell on the marketplace.
This article outlines several factors that affect Amazon product sourcing, including identifying key metrics, determining competition, and overall best procurement practices.
What is Amazon FBA Product Sourcing?
Amazon FBA Product Sourcing or Fulfillment by Amazon provides an option for retailers to take full advantage of the marketplace's logistics capabilities. Through this program, sellers can send their inventory to one of Amazon's fulfillment centers for storage. Amazon picks, packs, and ships the products directly to the customer when an order comes in through the platform for a fee.
Opting for Amazon FBA product sourcing allows retailers to forgo the hassle of renting their own storage space, building a fulfillment facility, and dealing with customer service. Since not all sellers manufacture their products, Amazon FBA sellers can focus their attention on sourcing quality inventory for better prices.
Amazon FBA Product Sourcing: How to Determine Profitable Products
Finding success on Amazon hinges on several factors. Arguably, offering products that are popular with Amazon patrons is crucial to turning inventory into profit. For the most part, three metrics factor into the profitability of specific items:
Calculating Profit Margins
Profit margins refer to the total revenue earned from selling a product after inventory fees, shipping costs, and other expenses. A retailer must maintain high-profit margins to ensure that all relevant parties within a business earn an income from every sale.
Selling through Amazon requires factoring in a high-profit margin for various reasons. As we said earlier, the competition in the Amazon marketplace is fierce. Inventory might sit in the warehouse for a considerable amount of time. Likewise, high-profit margins protect sellers from revenue loss, should anything go wrong.
Demand ebbs and flows. No product can be in high demand forever. There are seasons to consumer behavior, and retailers must always be aware of buyer trends. When assessing demand on Amazon, selling a popular product isn't always the best option. High demand means there is more competition. Retailers can sell high-value niche products that specific markets always need or find ones that sell well.
Accounting for Competition
Accounting for the competition is a crucial step in determining profitable products to sell on Amazon. Retailers must conduct a competitive analysis before committing to inventory. Doing so would shed light on what other brands are doing well and additional revenue opportunities and channels.
What are the available Amazon FBA Product Sourcing Inventory Options?
Selecting profitable products to sell on Amazon is just the tip of the iceberg – at least where product procurement is concerned. The products that a retailer chooses to carry often determine how these items get sourced.
Retail arbitrage entails purchasing heavily discounted products and selling them on Amazon for a profit. Retailers that choose this model often have connections with surplus or liquidation stores to get first dibs on discounted shipment.

It's a great option, but this method is time-consuming. Nevertheless, most up-and-coming eCommerce retailers prefer this method since it doesn't require a significant upfront investment.
As the name suggests, online arbitrage is similar to retail arbitrage – only purchases are online. Retailers that choose this option turn to online stores that offer bulk pricing or are running a clearance sale.
More than an inventory sourcing option, dropshipping is a fulfillment method that allows a retailer to forgo owning and storing inventory. With dropshipping, eCommerce stores tap a wholesaler to ship products directly to the customers. Retailers aren't required to invest a lot of capital upfront. Most drop shipping agreements are on a pay-per-product basis.
Private label sellers purchase inventory from manufacturers. But unlike dropshipping and wholesale, retailers have the power to design and brand their products. Sellers have control over the quality, specifications, and branding of the items they order.
Choosing to manufacture products is the best choice for retailers who want total control over the inventory they intend to sell on Amazon. But this is the most expensive option as manufacturers need to develop products from scratch.
What are the Best Tools in Selecting Products to Sell on Amazon?
Amazon remains to be the world's top marketplace. Because of its popularity with buyers and sellers alike, the last few years saw the development of several tools that help in the Amazon FBA product sourcing process. Below are the top picks:
CamelCamelCamel is a great tool, especially for sellers that are having a difficult time pricing their products. This option provides real-time information about an item's pricing, including price drops, price fluctuations, and pricing history and trends.
Helium10 is an all-in-one Amazon seller tool that provides info on Amazon's trending products. You can search for popular keywords, and it offers helpful tips on how to optimize a listing.
Amazooka provides more than just pricing support and keyword optimization. This tool is developed particularly for running PPC campaigns. It is equipped with customer engagement automation to improve a seller's relationship with one-time or repeat customers.
Similar to CamelCamelCamel, Informed.co is all about price optimization. This application is unique because it provides pricing strategies to give a retailer the edge over the competition.
Amazon FBA product sourcing entails equal parts research, diligence, and patience. Most retailers find themselves vetting several vendors before settling with the right choice when it comes to procurement. It is a tedious process, but the payoff is well worth it.
More than Amazon-specific online tools, we at ZhenHub can support your transition to the world's top marketplace. Through our tried-and-tested tech-based logistics solutions, we can guarantee that your products get to your customers without any hitch. Reach out to us today to learn more about how we have revolutionized logistics or request a quote so we can take your company to the next level. 
Share Article