What is Alibaba's Singles Day?
Time to read:
3
minutes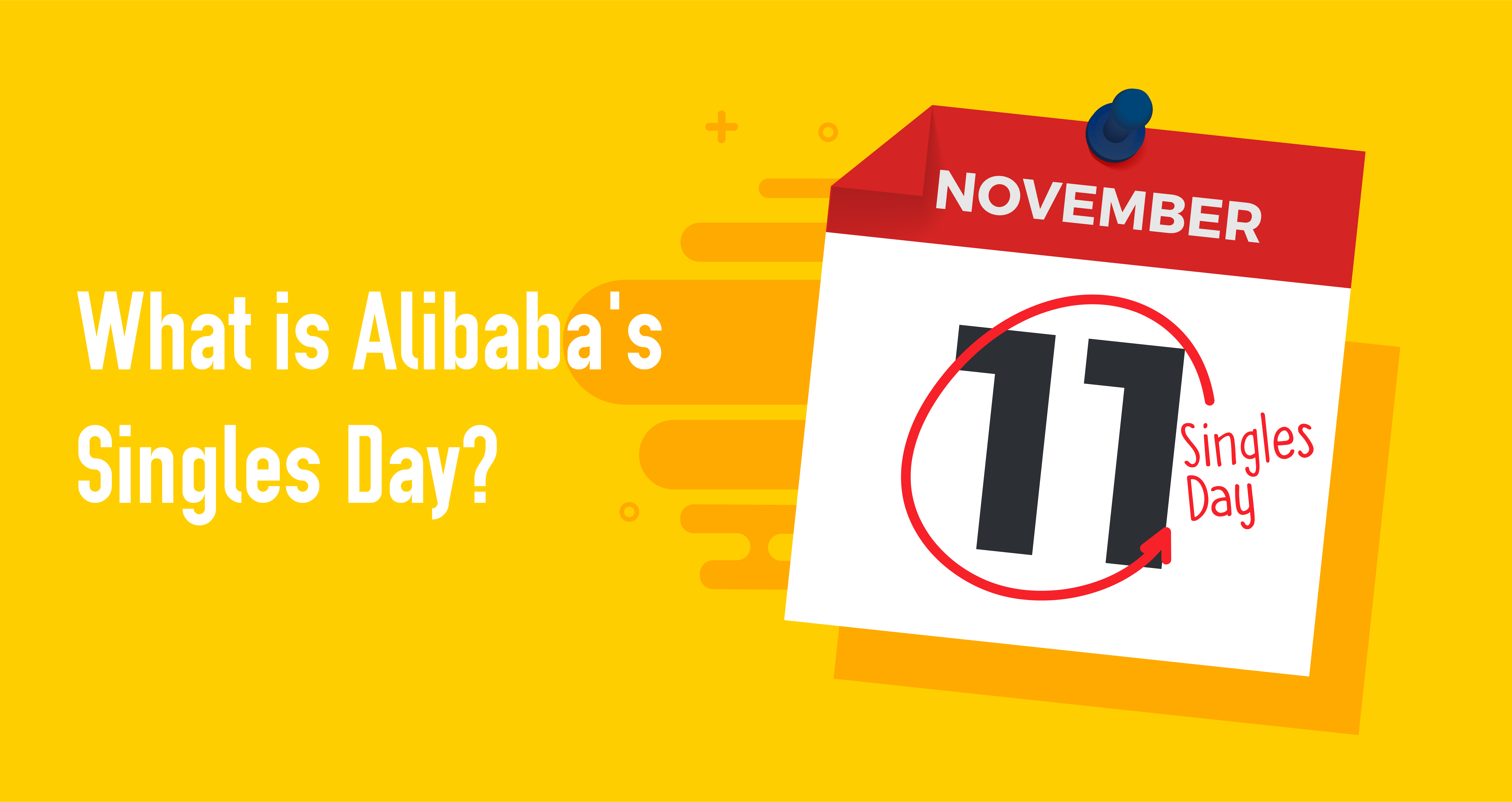 Reading time: 2min 40s
If you're alone on Valentine's Day, you may feel like you're the only one in this world without a partner. But that's okay; China now has a day that celebrates singled too.
The unofficial holiday is named the Single's Day, and when you look at it, it's bigger than both Black Friday and Cyber Monday, combined. This year's Singles' Day has come and gone with lots of records broken. The holiday is celebrated on November 11 -11/11.
So, what's it with Alibaba and Singles' Day?
The unofficial holiday was an idea conceived in the 1990s by a group of college students as a form of protest against China's traditional festivals, most of which are predominantly couple-centric. But that's only about history.
Singles' Day is the world's largest shopping event today, thanks to Alibaba. The retail giant came into the picture sometimes in 2009. That year, Alibaba rebranded what we've always known as Singles' Day and promoted it as an opportunity for singles to splurge on themselves, offering massive discounts on goods on its TMall consumer-focused store.
That first year, Singles' Day sales raked in about $7.5 million in gross merchandise value, GMV. Eight years after, this had become 3,000 times higher than the first year's value of $25.3 billion.
It's noteworthy that while it only took Chinese consumers the first two minutes to splash $1 billion in the 2017 Singles' Day sales, Amazon needed 30 hours to hit that mark during the Amazon Prime Day sales, in the same 2017.
Singles' Day Shopping & Festivities
Alibaba employs a combination of both massive online shopping discounts together with awe-inspiring offline entertainment.
The company has been organizing galas to mark the holiday celebration since 2009. These events are usually televised, drawing in an audience of about 200 million who would watch various things from celebrity performances to product launches, prize winnings, etc.
For 2018, the celebration had featured A-list names like Pharell Williams, Jessie J, along with a short kung-fu film that had featured Nicole Kidman, Jet Li, Donnie Chen, and many others, alongside Jack Ma, Alibaba's co-founder.
Singles' Day 2019
This year, the event kicked off with a bewildering concert headlined by Taylor Swift. This year, all it took for the retail giant to hit the consumer spending mark of $1 billion is a mere one minute and eight seconds. Sales for the 2019 edition raked in a total of $38.4 billion, more than the $30.8 billion recorded last year. That's more than analysts predict for the combination of Thanksgiving, Black Friday, and Cyber Monda.
This year's sales also surpassed last year's number of orders and deliveries. At the heart of this massive success is Cainiao, Alibaba's logistics network. The network has always been able to boldly handle the challenges that come with Singles' Day sales very effectively. In 2017, more than 331 million boxes were dispatched on Singles' Day sales. The first order only took 13 minutes to be delivered to the Shanghai customer who had ordered some snacks.
What can we learn from this?
Just like Alibaba has been able to do with Cainiao, fluidity in logistics will play a crucial role in the success of any e-commerce business. But while you may not have the financial muscle to pull such a network, ZhenHub can help. Here, everything we do is aimed at helping retailers simplify the processes involved in inventory, logistics, and much more.
Our resources will be deployed to help you refine these core areas of your business to give you a competitive boost and support your long-term business growth.
Click here to get started.
In the end, you'll have to do the best for your business to get ahead in today's competitive consumer markets. If you're contemplating how to go about this, ZhenHub can help you get started!
Share Article