What is Omni-channel Fulfillment?
Time to read:
2
minutes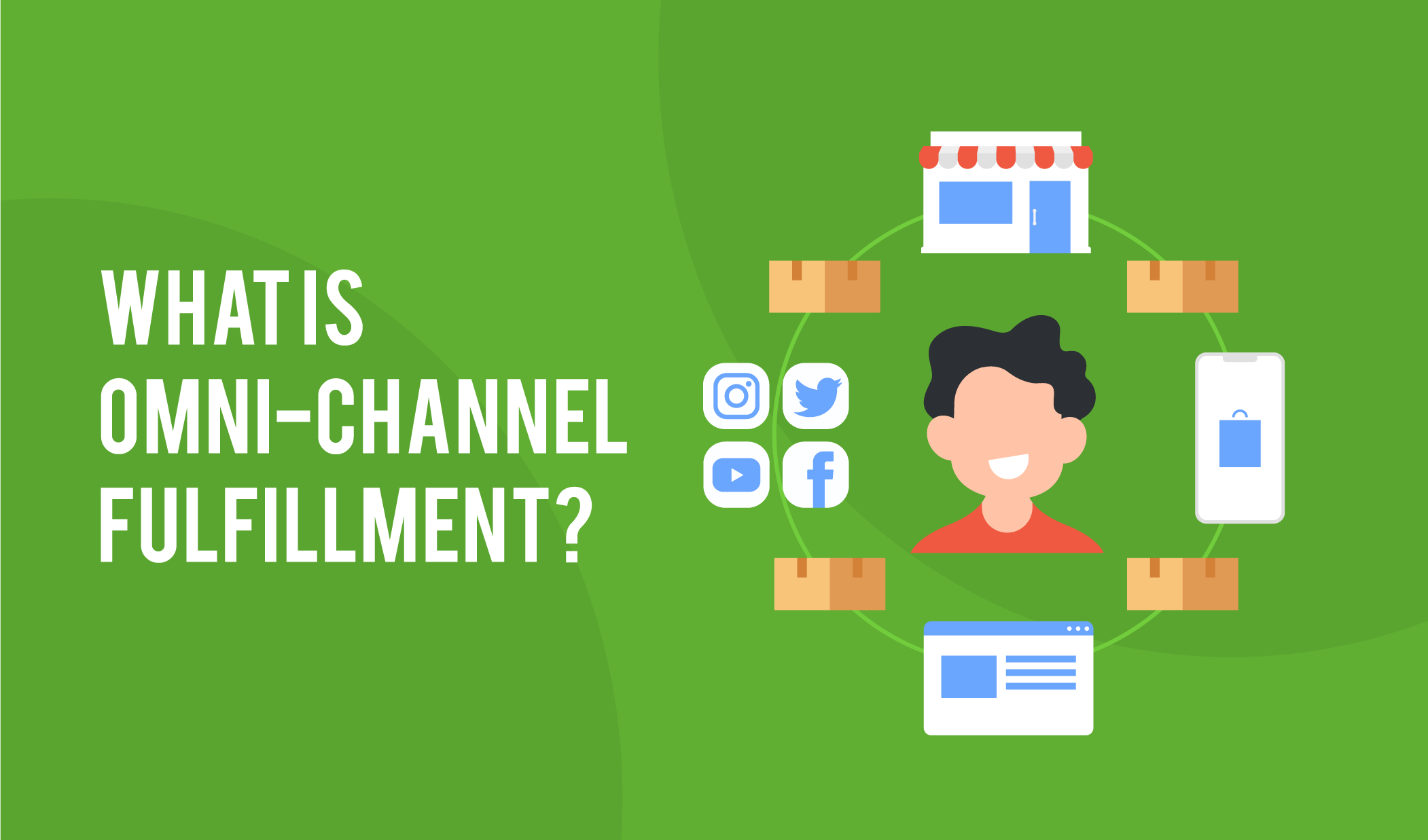 Reading time: 2 min 50s
Benefits and Risks of an Omnichannel Strategy
Customer expectations are rising faster than ever, buoyed in part by the rise of e-commerce. Businesses, on the other hand, have to rise to the occasion to create delightful and consistent shopping experiences. One way to do this is by developing an integrated approach to order fulfilment. And that is precisely where omnichannel fulfilment comes in.
What is Omnichannel Fulfilment?
Omnichannel Fulfilment is basically an integrated approach aimed at fulfilling customer orders from different sources seamlessly. The method incorporates several strategies put in place to ensure that the right products are found and delivered to the customer with greater ease.
Image Credit: Magestore
There are three main types of omnichannel fulfilment strategies. These include;
3PL Fulfilment – third-party logistics provider, fulfilling orders on behalf of your business, and acting as a link between the company and the customer.
Warehouse Fulfilment – businesses ship customer orders directly from their warehouse facility. This can be somehow costly and time-consuming. And;
Store Fulfilment – this approach uses the store as a hub for order fulfilment. It's attractive for small e-commerce businesses. Forrester reports that as much as 50% of customers expect to be able to purchase online and pick up in-store.
Benefits and Risks of an Omnichannel Strategy
Businesses with omnichannel strategies may achieve far better year-over-year customer retention, compared, according to Loyalty 360. The benefits of an omnichannel strategy include;
Increased order efficiency and accuracy for better shipping and delivery experiences;
Accurate reporting, in the case of 3PL providers that gives you better visibility of the process so you can make necessary improvements;
Companies with robust omnichannel strategies have a stronger brand image, which probably explains why they get to retain as much as 89% of their customers, on average.
Adopting an omnichannel strategy creates better experiences and happy customers. According to SDL, as much as 90% of customers expect consistency across every channel.
Developing an omnichannel strategy, however, comes with certain risks and challenges.
Some of these include;
The difficulty of adopting an omnichannel strategy without a suitable fulfilment strategy in place especially as it relates to a lack of infrastructure;
Inadequate flow of information and communication;
Lack of inventory visibility across different channels, and;
The difficulty of unifying different channels into a single and unified brand experience.
Bottom Line
Adopting an omnichannel strategy is more than just an option. In today's competitive business environment, businesses have to put everything in place to ensure optimum customer experiences consistently.
If you'd like a solution that will make it easier to sell your products across multiple platforms and channels, ZhenHub can help. ZhenHub offers inventory management, warehousing and Fulfilment, as well as global shipping services, to help you create the best shopping experiences for your customers. This is needed for client retention, which, of course, will play a significant role in your business's long term success.
If you need assistance with reducing logistics costs, you can reach out to our specialists – hello(a)zhenhub.com or submit an enquiry here.
Share Article