The Definitive Guide to Self Order Fulfillment
Time to read:
3
minutes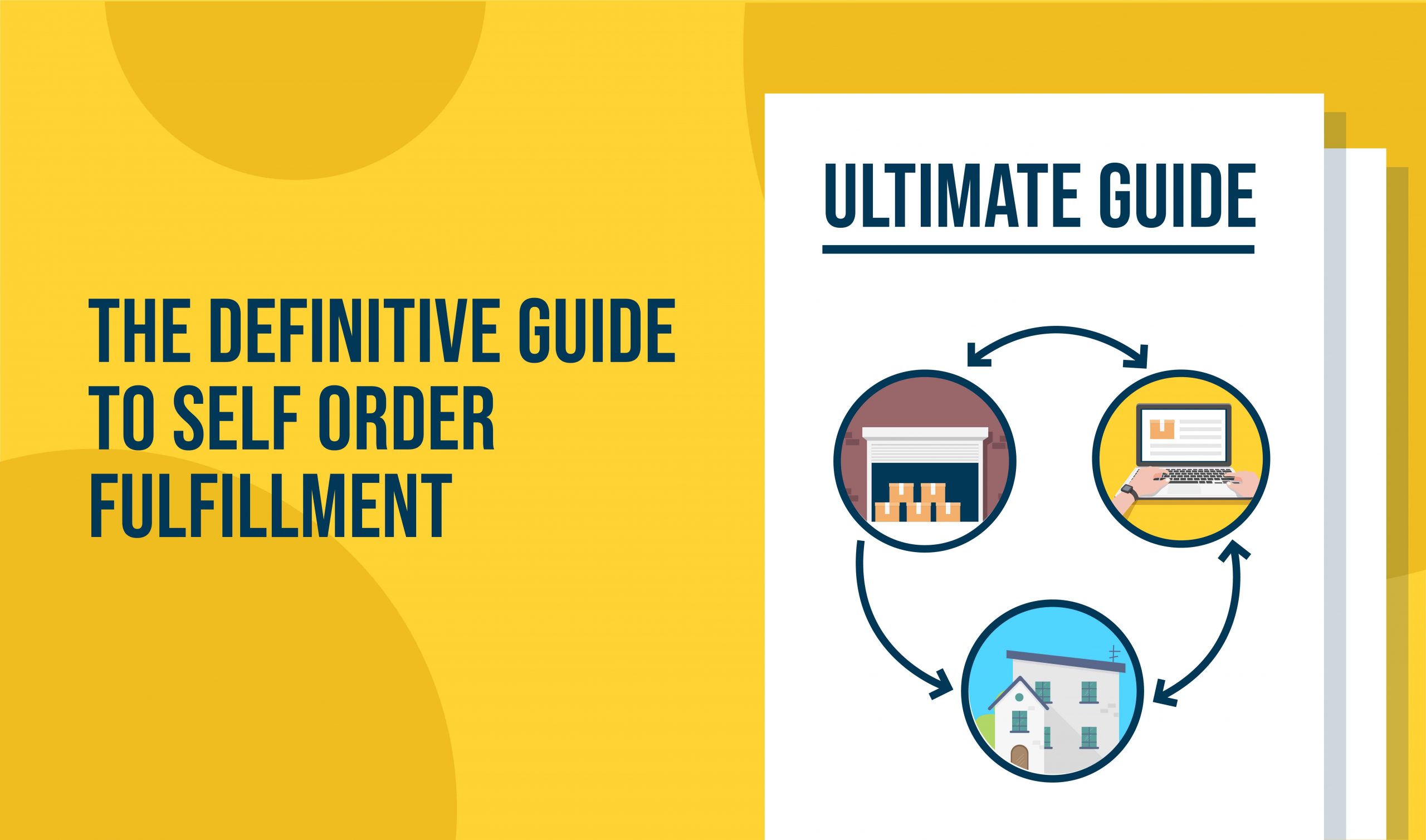 Reading time:  3 min 15 secs 
Your -commerce business success will depend on how well you're able to handle all of the responsibilities involved. A lot will be required, from manufacturing or sourcing your products to effective branding and marketing, shipping and logistics, customer service, and more.
There's a lot to do, so you want to as productive and efficient as you can. And as it turns out, order fulfillment is one of those tasks that could be taking up much time and impeding efficiency if you don't develop an effective strategy.
What is e-commerce self-fulfillment?
Self-fulfillment is when, as a retailer, you choose to manage your inventory and order fulfillment processes in-house or by yourself. This is often the case when;
You're at the early stage of your business, and you're fulfilling orders from home;
Your business is now well-established, and so big you now handle warehousing and fulfillment in-house. You now have a dedicated team and world-class infrastructure.
The other option is outsourced fulfillment, in which case you rely on a 3PL provider for your order fulfillment services. There are also store-specific fulfillment services like Amazon's FBA program, where Amazon stores your inventory and fulfills orders on your behalf.
Self Fulfilment: Getting it Right
The early stage of most e-commerce businesses is characterized by low sales.
At this point, most business owners tend to manage their inventory and order fulfillment right from their home. Investing in a 3PL provider for outsourced fulfillment might not make enough financial sense in this case. So, how can you get fulfillment right even at this crucial time?
Order processing
Timeliness and accuracy are critical when it comes to order fulfillment. This is why you need an order management strategy to ensure you process orders timely so your customers can receive their delivery within the expected time frame.
Packing materials
It's essential to always have the right packing materials readily available whenever a new order needs to be shipped. This will help you avoid costly mistakes such as using the wrong-sized packaging material, damaging the product, or overpaying for shipping.
Packaging
You want your customers to have a perfect unboxing experience, so it's essential to package your order effectively. It's important to avoid mistakes such as shipping the wrong items or not packaging the delivery properly.
Labeling and shipping
You'll probably have to make several visits to the post office or a carrier's store to send your package to customers. You'll also need to print shipping labels, as well.
You'll, therefore, need a car, printer, ink, and a shipping account. As your business grows, you may be able to schedule pickups with carriers at a cost so you can take some burden out of the process.
Tracking and delivery
You might have dropped off the package with your carrier, but your work is still far from being done. Customers want more visibility into the shipping process, so you want to provide some tracking information for them. You should also have a strategy in place for returns when the need arises.
Common Ecommerce Self-Fulfilment Challenges
Juggling product manufacturing and sourcing with marketing and branding, and still with fulfillment is a big challenge on its own. But then, in-house e-commerce fulfillment, on its own, also presents some common problems.
Scaling order fulfillment as your business grows, is often very difficult and this can make or break your ability to sustain current growth and/or achieve further growth;
E-commerce order tracking is quite complicated, especially in this case, when customers may not get proper visibility and insight into issues themselves.
Costs of shipping for most small businesses may be high despite having limited financial resources.
The time-consuming nature of juggling fulfillment with other equally important business tasks can take a toll on efficiency and productivity with the fulfillment process and others.
Should you consider outsourcing your fulfillment needs?
There's no perfect time to decide whether or not to outsource your order fulfillment services to a 3PL provider. In as much as you can hire more people to help with specific tasks related to your in-house fulfillment process, outsourcing tends o make the most sense when;
Your company is growing, and you need to scale your fulfillment service;
Fulfillment is gradually becoming an expensive aspect of your business;
Inventory management is taking too much of your overall time, etc.
Bottom Line
If you're starting small, self-fulfillment is usually the way to go. Over time, as your business grows, you'll be better off outsourcing your fulfillment needs, a 3PL fulfillment expert agency.
Want to improve your inventory management, warehousing, and order fulfillment services? ZhenHub is best-positioned to help take your business to the next level with our range of services. Click here to learn more!
If you need assistance with reducing logistics costs, you can reach out to our specialists – hello(a)zhenhub.com or submit an enquiry here.
Share Article