Co-packing in Bonded Zones
Time to read:
2
minutes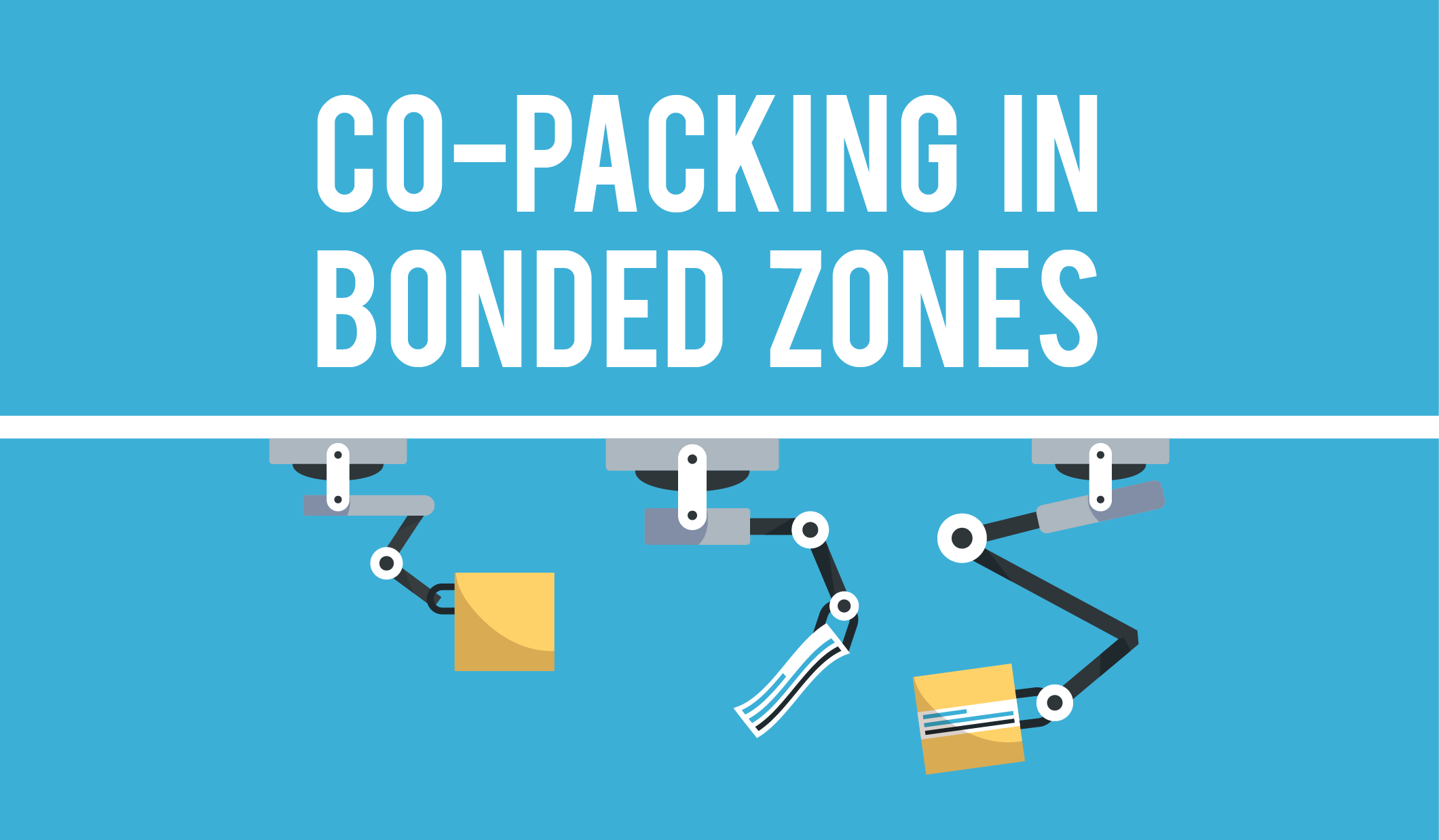 Reading time:  3 min 
What is co-packing?  
Scaling production can be costly to firms; thus, co-packing has become increasingly popular. Co-packing is a form of outsourcing; it involves the assembling of a product into its final packaged form by a third-party.  Co-packers are skilled at handling varying stages of the co-packing sequence and have access to in-house resources and well-established networks to respond to specific product packaging needs.
Through co-package investing, companies can scale, save time, and cut capital costs; co-packers already have the facilities, expertise, and staff required to ensure efficient and cost-minimized production methods. According to a Supply Chain Matters' Contract Packaging survey, 68% claimed investing in co-packing increased their business flexibility, while 85% said it cut costs and increased margins.
Additionally, by delegating base production to co-packers, companies can better focus on improving their business processes, innovation and branding.
Leveraging Bonded Zones for Co-Packing
When considering co-packing investing, it is beneficial to outsource companies operating in free trade zones (FTZs) in China. Specifically, coastal zones, including Shanghai, Futian, Guangdong and Zhejiang, as they have robust port and trade networks, ensuring room for business growth. 
Co-packing companies that operate in these bonded zones include Asiapack, GPA Global, Presence Asia Group etc, and can receive and store products from anywhere before re-exporting them. This has multiple advantages: 
Immediate Tax Rebates for Suppliers

No Customs Duty for products made out of China. No Supplier-Client Tracking. No Export Licensing Issues 

Increase supplier sources

Enhance stock management and supply
The combination of having warehouses set up by co-packers in bonded areas also enables e-commerce businesses can tap into the Chinese market and sell products directly to consumers. This means the responsibility of import duties would be passed onto the individual consumer. 
If you need assistance with co-packing in China's bonded zones, you can reach out to our specialists – hello(a)zhenhub.com or submit an enquiry here.
Share Article