Amazon Seller Insurance Requirements
Time to read:
4
minutes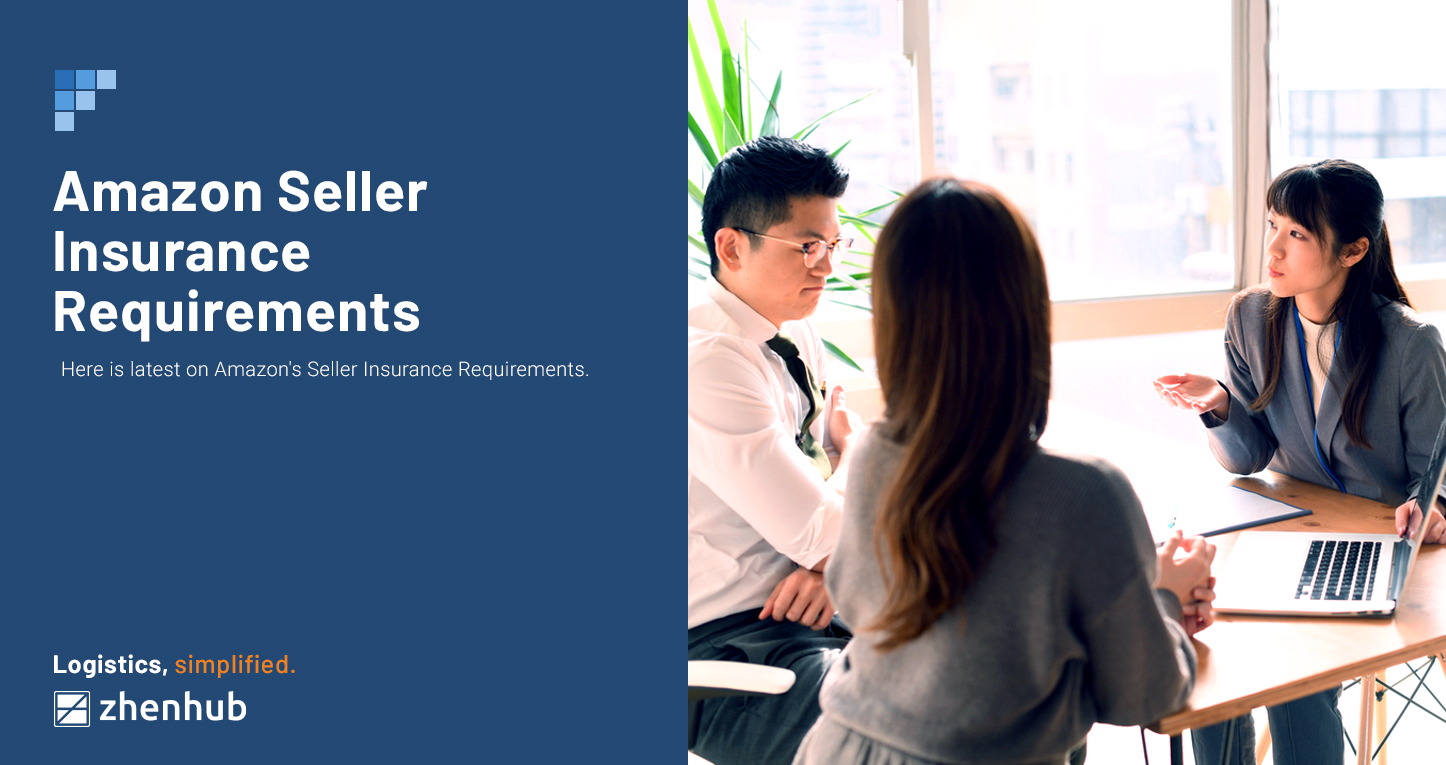 Amazon is one of the best ways to reach more customers. With over 25% of retailers earning more than $25,000 every month on the no.1 global marketplace, it's not surprising that many retailers want to do business there. But while lucrative, there are some very unique challenges with maintaining a presence in the marketplace.

Sellers must protect themselves from any liability to protect their bottom line and assets. What's even better is that Amazon recognizes these risks. That's why the platform requires sellers to have some form of insurance coverage for their operation.
In this article, we'll tell you about Amazon Seller Insurance – its importance, the requirements, and the different types of insurance available to sellers from across the globe.
What is Amazon Seller Insurance?
Amazon seller insurance is a requirement imposed by the marketplace for Pro Merchants that transact on it (want to know the different types of merchant accounts Amazon offers? Check our Amazon Seller Guide 2021 blog now). The insurance provides a means to cover expenses from accidents, injuries, or lawsuits resulting from product purchases.
Amazon has long required sellers to take out insurance on their operation. However, previously, Amazon rarely enforced this requirement. It was not until mid-2021 when the world's top marketplace issued changes on their insurance policies.
Amazon Seller Insurance 2021 Updates
Early in August, Amazon sent out a lengthy email outlining the changes involving seller insurance. In the memo, the marketplace announced that they will compensate claims for injuries or product damage amounting to no more than $1000.

From September 1, 2021, onwards, sellers that reach $10,000 in monthly sales must take out insurance on their Amazon inventory and transactions. Previously, Seller insurance only applied to retailers that earned $10,000 in monthly sales for three consecutive months.
Different Types of eCommerce Seller Insurance
In general, there are several types of eCommerce Seller Insurance available to retailers that transact online. These insurance policies extend beyond Amazon and may include other marketplaces.
Product Liability Insurance
Product liability insurance policies typically cover common product issues, including damaged goods, inaccurate labeling, design defect, manufacturing issues, and failure to provide ample usage warnings. It gets taken out to prevent any financial losses due to a product defect resulting in physical injury or property damage. Product liability insurance is the most common form of coverage Amazon sellers typically utilize for their operations.
General Liability Insurance
General liability insurance is similar to product liability insurance. However, policies within this form of coverage extend to services. It typically covers bodily harm, property damage, advertising injury, and damage to a rented space. It also includes expenses from legal fees, litigation expenses, and settlements.
Amazon Suspension Insurance
Amazon Suspension insurance is a relatively new form of coverage specific to the marketplace. Amazon doesn't require suspension insurance from sellers, but it is still a good idea to take out a policy for an operation. This type of insurance protects sellers from any losses incurred if and when their Amazon account gets suspended.
Shipping and Cargo Insurance
Issues with shipping and delivery are unavoidable. There is always the possibility of damaged freight or packages getting lost during transit, and it becomes more common for growing retailers. Shipping and cargo insurance are a must to minimize the losses from prevalent shipping issues.
Cyber insurance is a specific form of coverage developed for eCommerce retailers. This type of protection mainly involves sensitive information that gets exchanged during a transaction. In the era of eCommerce big data, cyber insurance protects companies should a breach happen.

Amazon Seller Insurance Requirements
Amazon sellers need to adhere to insurance requirements imposed by the platform. It is vital to take note of these requirements to ensure that the policy taken out is valid.
Amazon requires sellers to take out policies with at least a $1 million liability coverage. The $1 million coverage should be for every occurrence and in aggregate. These policies should include coverage for product liability, products operations, bodily harm, personal injury, property damage, and contractual coverage.
Most product liability policies cover all of Amazon's coverage requirements. General liability insurance policies are also a good alternative – however, it usually doesn't protect product liability.
Listing Amazon as Additional Insureds
When taking out a policy, sellers should include Amazon as an additional insured. It allows Amazon to have some protection if they get sued for products bought on the platform.
As discussed earlier, Amazon has been lax in enacting its seller insurance policies. However, should the marketplace require a seller to provide proof of coverage, the seller must send certificate insurance to the platform's headquarters in Seattle.
Amazon Seller Insurance: Frequently Asked Questions
How Much Does Seller Insurance Cost?
The cost of Amazon seller insurance depends on the insurance policy provider as well as the extent of the coverage. In general, policies that provide at least $1 million range cost anywhere from $20 to $60 every month.
Can Sellers Choose Their Provider?
Yes, sellers can choose their insurance providers, given that the policy adheres to Amazon's minimum requirements.
Does Amazon Have Pre-Approved Insurance Providers?
Yes. Amazon has pre-qualified insurance providers that sellers can choose from. You can find the list here.
Do Foreign-based Sellers Need to Purchase Insurance?
Amazon has it; however, foreign-based sellers need to take out a policy that includes a global product liability rider. Likewise, the provider must have at least an "A" rating from S&P.
The updates on Amazon Seller Insurance might seem abrupt, but it has always been vital for eCommerce sellers to protect their business from any claim. That said, not all insurance providers are created equal. Choosing the right one can be a complicated and tedious affair.
What you need to make the process easier is a 3PL partner that you can trust. ZhenHub has helped plenty of businesses navigate through Amazon with ease. We can provide you with the expertise that you need to make the right seller insurance decision. Reach out to us today to learn more about what we have to offer or request a free quote to get started.
Share Article