Amazon FBA Inventory Storage Limits 2021
Time to read:
4
minutes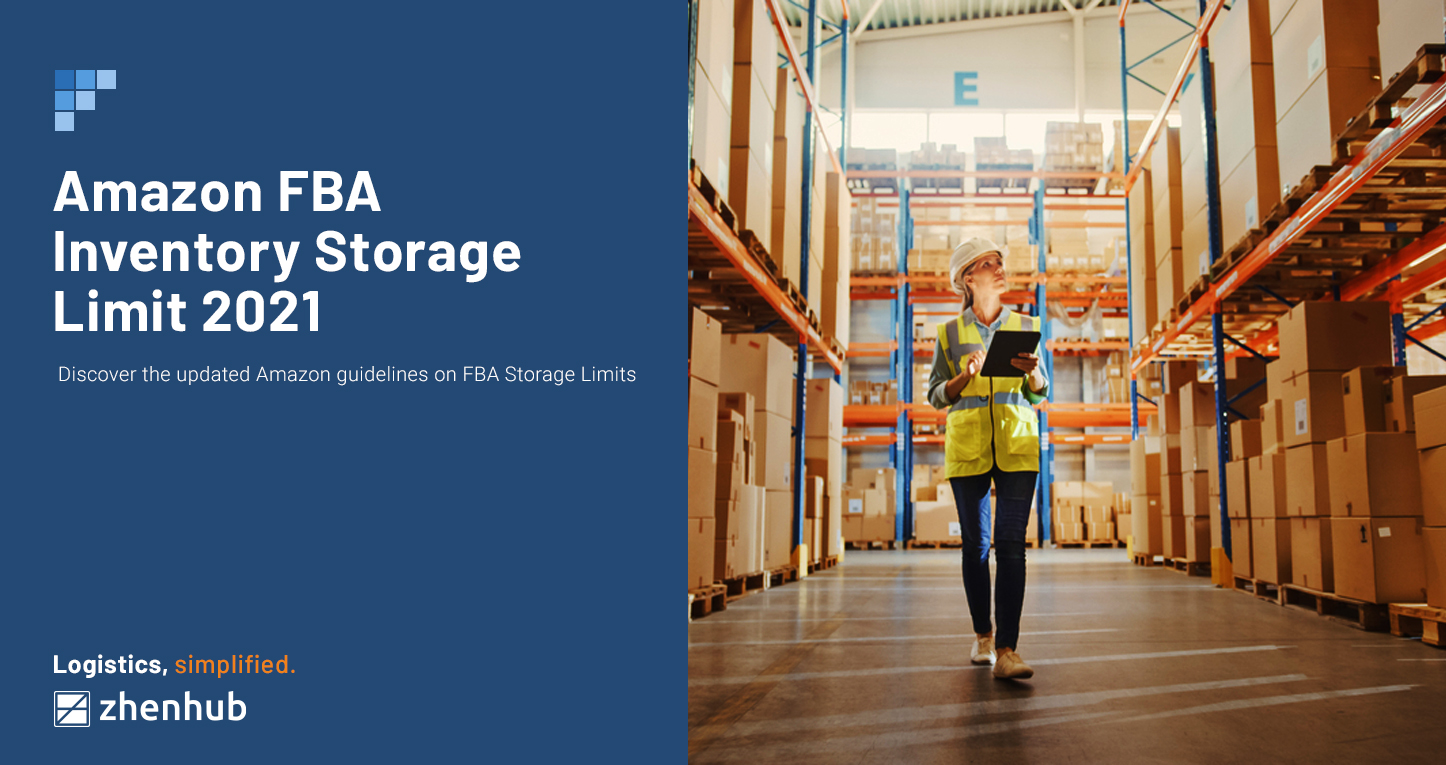 The 2020 crisis significantly shifted the way people consumed retail goods. The popularity of eCommerce was already on the rise even before the pandemic. However, the health restrictions pushed more consumers to make purchases online. From Q2 to Q4 of 2020, online sales grew by 39% – a whopping increase from the 14% rise during Q1 of the same year. While the growth is excellent for most eCommerce operations, not everyone could keep up with the demand. Even eCommerce marketplace powerhouse Amazon needed to make changes to their FBA program to accommodate the rapid change. Retailers will feel the shift most with Amazon FBA inventory storage limits.
Throughout 2020, several changes have been made to the Amazon FBA inventory storage limits policy. Keeping up with the new requirements has been a challenge for most FBA sellers. With the peak holiday season approaching, it is crucial for retailers selling on the marketplace to be familiar with the current guidelines for inventory storage.
Amazon FBA Inventory Storage Limits
Amazon imposes limits on inventory storage space to optimize the logistics process of fulfillment centers. Before 2020, the marketplace was lenient with FBA sellers as far as storage is concerned. However, due to the unprecedented increase in net sales and social distancing guidelines, the eCommerce powerhouse became more stringent with the policies of its Amazon FBA inventory storage limits.
Amazon storage limit pertains to the total inventory an FBA seller can store in the marketplace's fulfillment centers. At the time of writing, these restrictions do not apply to all FBA sellers. The updated Amazon FBA Inventory Storage limits apply restrictions to new sellers and seasoned sellers with slow-moving inventory. Likewise, the marketplace also imposes a limit on specific products.
Amazon evaluates sellers monthly. If a seller is subject to storage limitations, a monitor would appear in their seller's account. The green, yellow, and red indicators on the monitor dictate the amount of storage space remaining:
Greed indicator
Inventory levels are at 75% or less.
Yellow indicator
Inventory levels are between 76% and 90% of the limit.
Red indicator
Storage is reaching capacity. Inventory levels are at 91% or more.
It is important to note that inventory levels are updated daily. It may take 24 hours for changes in inventory levels to take effect.

Amazon FBA Storage Inventory Limits Criteria
Storage limits depend on several factors. These limits are generally measured in cubic feet, and the limitations get set for each storage type. Amazon categorizes products into six storage types:
Standard Size
Oversize
Apparel
Footwear
Flammable
Aerosol
Sellers cannot adjust the category under which their inventory falls. The marketplace determines the storage type for the stock based on the physical characteristics of the item.
Retailers active on Amazon through individual selling accounts have a storage limit of 10 cubic feet. These accounts cannot appeal their storage limits and are not subject to storage increases.
Consequently, Amazon may or may not impose limits on professional selling accounts. Two criteria influences this decision:
Active accounts that maintain the required Inventory Performance Index or IPI
New sellers that signed up for the program less than 26 weeks prior or new sellers without enough sales to generate an IPI
All professional storage accounts have limits of at least 25 cubic meters for standard, over-size, clothing, and footwear inventory types.
Amazon isn't as transparent with the specific variables involved in imposing storage limits. However, the factors below contribute to how seller storage limits get calculated:

Sales Volume
Historical IPI scores
The capacity of the nearest fulfillment center
As a general rule of thumb, accounts with consistently high IPI scores and commendable sales volume receive higher storage limits from the marketplace.
Inventory Performance Index
The Inventory Performance Index determines the capacity of a seller to manage their inventory. It is a score given by Amazon and can be anywhere from 0 to 1000. At the time of writing, the IPI threshold for storage limits is 450. This range changes from time to time based on several factors, including the capacity of the marketplace to store inventory. For reference, at the height of the pandemic, the IPI threshold is 500.
Amazon determines which sellers have storage limits, and the marketplace is secretive about how the IPI gets calculated. According to the eCommerce giant, their formula is proprietary information, and they reserve the right not to publish it. However, Amazon does specify three factors that affect an account's IPI score:
Reducing excess inventory
Increasing sales
Ensuring that all inventory is "buyable"
It is important to note that Amazon doesn't penalize accounts that run out of specific products. It means that some products being out of stock bears no effect on a seller's IPI.
There are no clear thresholds as to the disadvantages of a low IPI score. However, according to sellers, falling below the threshold can limit potential storage limits by five times.
Dealing with Exceeding Storage Limits
Aside from the monitor atop a seller's account, Amazon would notify retailers once they have reached their inventory storage limit. A seller would not be able to request storage for new shipments until inventory levels decrease. If a retailer insists on sending new inventory to Amazon's fulfillment centers despite their storage limits, there is a good chance the items will get refused.
At present, Amazon isn't selling storage spaces in their fulfillment centers. However, retailers in the marketplace can request a storage limit increase. Sellers that sell at least 8% of their inventory every week for nine weeks are eligible for the consideration. Asking for an increase in storage limit entails contacting selling partner support.
2020 was a precarious year for eCommerce. While the industry has had significant growth, the pandemic has slowed it, impacting retailers considerably. The crisis has emphasized the importance of being agile and open to partnerships and collaboration.
You can expect more changes from Amazon in 2021. But that doesn't mean that you have to scramble and adapt to these Amazon FBA prep requirements independently. ZhenHub's slew of tech-based logistics solutions can help you ease into any transition – FBA or otherwise. Partner with us today or request a free quote and take on the eCommerce world with ZhenHub! 
Share Article