Everything You Need to Know About Inventory Tags
Time to read:
4
minutes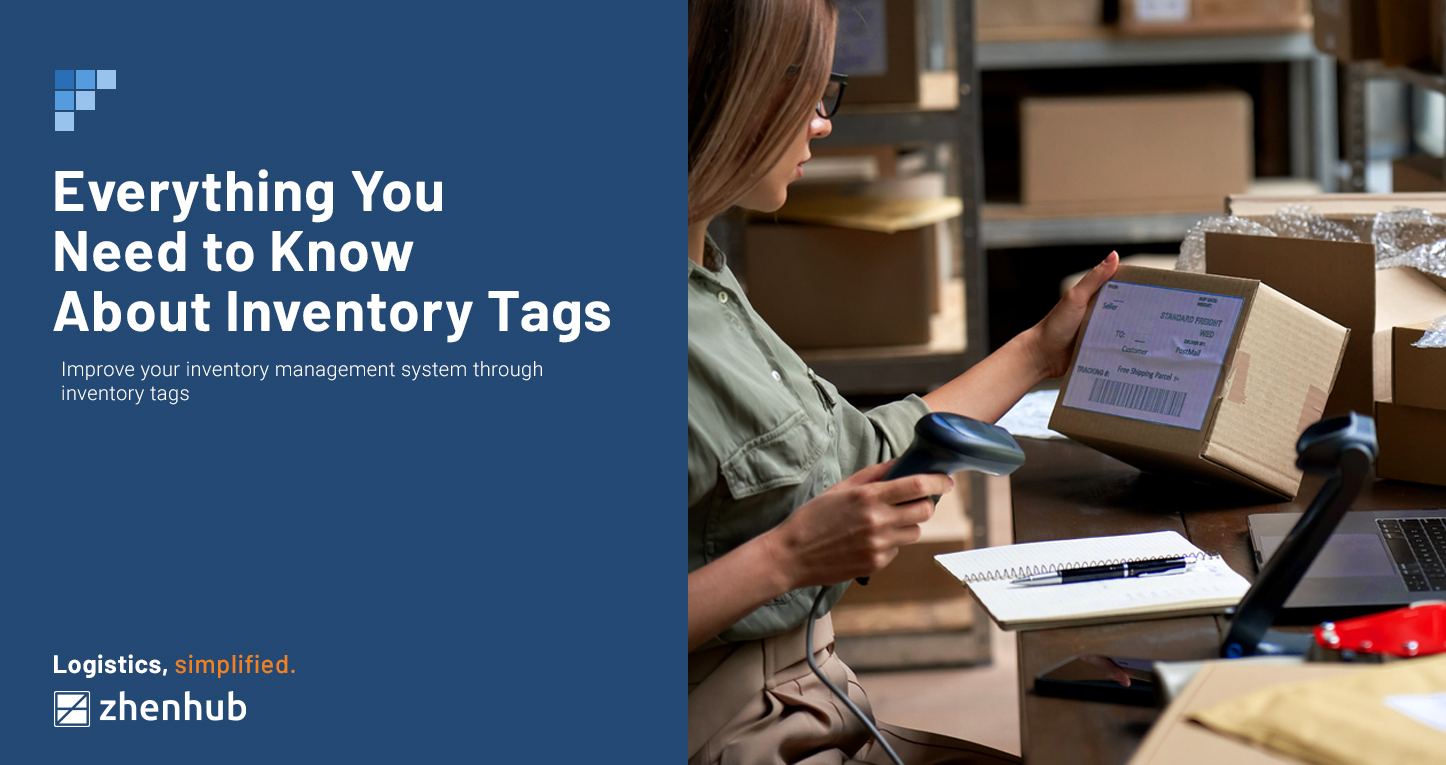 Consumer behavior has changed considerably over the past few years. The pandemic has shifted them towards online consumption, and they expect great buying experiences. Consumers now have a plethora of choices, it isn't surprising how easy it is for them to abandon one brand in favor of the next. Customer satisfaction and brand loyalty have become harder to build and foster.
An effective inventory management system directly affects consumer satisfaction in this competitive world. The better the process a retailer has in place, the less likely customers would complain about their service.
Inventory tags are crucial to developing this process. In this article, learn all about inventory tags – how to use them, the benefits of incorporating them in the order fulfillment process, and the types of inventory tags retailers can choose from:
What are Inventory Tags?
Inventory tags are labels attached to a product or package but are different from shipping labels. The main purpose of this inventory management tool is to monitor and track the movement of merchandise as it progresses through the supply chain. Both manual and automated inventory management processes use it.
Inventory tags come in many forms. These labels contain the inventory number, barcode, and the company that manufactured the product. There's no one-size-fits-all when deciding the correct inventory tag for an operation. It is all a matter of selecting the type that works for a retailer's workflow.
What are the Different Types of Inventory Tags?
As previously mentioned, there are various types of inventory tags. There is no best one. Each kind has its benefits and drawbacks. Below are the most common types retailers should know about:

Barcode Tags
Barcodes are tags that are readable through specialized barcode scanners. These one-dimensional labels contain crucial information about a product, including its inventory number and pricing. Barcode tags are a popular choice for most eCommerce retailers because it is easy to use. It is relatively affordable to set up, and for the most part, it provides accurate information.
QR Tags
QR Tags are two-dimensional labels that have become more popular over the last few years. This option has gained a lot of traction because it allows retailers to buy a specific scanner to read QR codes. While dedicated QR scanners are available in the market, what's great about it is that even mobile smartphones can read these labels. It offers fast scanning capabilities as well as vast storage. It is the perfect option for retailers that carry a variety of inventory.
RFID Tags
RFID Tags work through the power of radio waves, and they are quite the investment. However, they are best suited for bigger operations that want to optimize inventory management processes. This option provides online sellers the ability to scan multiple items simultaneously. It is a time-saver.
What are the Main Functions of Inventory Tags?
Inventory tags are a crucial part of managing and monitoring merchandise. While they might seem innocuous, these labels have enough information to direct a supply chain. Below are a few of the main functions of inventory tags:
Inventory Tracking & Monitoring
Inventory tracking and monitoring are the primary functions of inventory tags. Through this technology, retailers can quickly locate the products within their warehouse. As mentioned earlier, eCommerce is cutthroat. The time sellers save in implementing an inventory tag system might make them stand out.
Asset Management
Inventory makes up a huge chunk of an organization's assets. Inventory tags make it easier to keep track of the inflow and outflow of these assets. Through this management tool, retailers no longer have to maintain their assets manually.
Supply Chain Transparency
As retailers spend more time knowing their supply chain, they'll discover kinks in the logistics and transportation processes and improve on them. But as the company scales, maintaining transparency can get challenging. Inventory tags provide a quick snapshot of the stock situation.
Reporting and Analytics
Success in eCommerce has a lot to do with managing data. With more big data, retailers can glean insights that can help to form better operational and organizational decisions. Data rarely lie, and it should be at the center of developing business directions. Inventory tags lessen the challenges of procuring accurate and useful data. Since the supply chain is transparent and inventory can be tracked and appropriately monitored, reports and inventory forecasting provide more value to the company.
What are the benefits of using inventory tags?
Regardless of the type of inventory tag system a retailer uses, this technology is a worthwhile investment. Here are a few benefits of incorporating inventory tags into an operation:
Improved Productivity and Efficiency
Inventory tags allow warehouse staff to move faster and more efficiently. Since necessary information can be sourced from one place with just a scanner or a mobile phone, retailers that use this technology can expect fewer incidences of human error. It provides a streamlined process for inventory management.
End-to-end visibility
In eCommerce, real-time information about a supply chain is invaluable. Data visibility allows sellers to respond to stock levels and demand changes. Ordering more inventory during a peak or finding out which stock sells less can vastly improve stock margins.
eCommerce is an ever-changing industry. It is crucial to keep up with the shifts to compete with the big players. Retailers can ensure that their products get to their customers quickly through inventory tags and an overall effective inventory management system.
Are you looking to work with a 3PL provider that knows the ropes around inventory management? You have come to the right place. ZhenHub's tech-based product offerings tackle almost every point in the supply chain. From product sourcing to shipping and delivery, we got you covered. Sign up today or request a free quote to learn more about the services that we have to offer. 
Share Article