eCommerce Influencer Marketing vs KOLs
Time to read:
3
minutes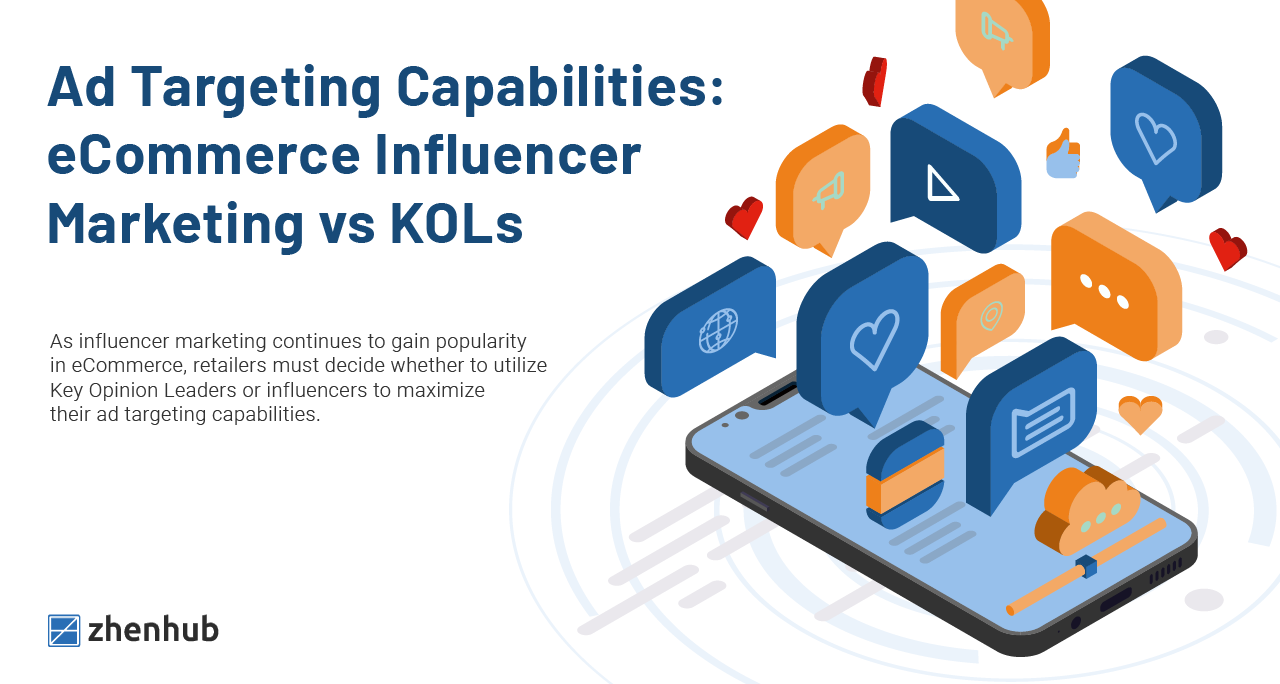 Ecommerce Influencer marketing has proven to be a vital digital strategy for eCommerce retailers in the last few years. Despite the pandemic and global economic slowdown, brands will spend up to $15 billion on influencer marketing by 2022. It's not surprising that companies, multinational or otherwise, are more than eager to utilize influencer marketing for its high ROI and conversion rates.  
Businesses that incorporated influencers or Key Opinion Leaders (KOLs) into their marketing repertoire have seen a significant increase in sales. According to statistics, a dollar spent on an influencer marketing campaign translates to $6.50 in profit. It could even go as high as $20.
There is no denying the effectiveness of eCommerce influencer marketing in brand awareness and lead conversion. Nevertheless, information and ample research are critical to a successful influencer marketing campaign as with any online strategy. This article explores the differences between influencers and KOLs as well as the best eCommerce influencer marketing practices. 
KOLs versus Influencers
Both Key Opinion Leaders or KOLs and Influencers affect consumers' opinions and purchase decisions. However, they influence their target audience in different ways. 
KOLs are experts in their industry. They are famous and influential to a specific demographic and built their reputation over the years. They have parallel professions aside from influencing their audience. While they might have a social media presence, their communication channels can go beyond these online platforms. 
Consequently, influencers' credibility is derived mostly from their online presence. Their value stems from their perceived trustworthiness and the number of their social following. 
Aka the godfather of modern marketing, Seth Godin is an excellent example of a key opinion leader. While Godin does have an online presence, his influence stems from his marketing expertise. Plus, it helps that he has several bestsellers under his belt. 
Ex-Vine star Liza Koshy, on the other hand, is a successful social media influencer. Koshy can influence the purchase decisions of the 30 million subscribers she has across Youtube and Instagram. 
Influencer Marketing Basics: Tips on an Effective eCommerce Influencer Marketing Campaign
It is one thing to incorporate influencer marketing, and it is another to utilize this channel effectively. Before a retailer goes into this endeavor, here are a few suggestions to consider:
Identify the Target Market
Every successful eCommerce influencer marketing campaign needs accurate, hard data of a brand's target audience. eCommerce businesses need to know their potential new consumers. Once they have that, choosing the influencers and the platforms to use comes next. 
Make Sure It's the Right Match
Both KOLs and influencers have value to a brand. Yet sixty-one percent (61%) of seasoned marketers find it challenging to look for a KOL or influencer that matches their goals and branding. Choosing whether to go KOL or influencer can get tricky. So entrepreneurs need to be clear on their marketing objectives.
Influencers can reach a broader audience. Their followers do not necessarily fall into the same demographic as the influencer. However, their supporters trust their opinions because they identify with their personalities. That said, influencers are great for brand awareness campaigns. Utilizing their reach is best suited for brands trying to get their online businesses off the ground. 
For niche businesses, tapping a KOL is more effective than working with an influencer. Followers of KOLs value their knowledge and advice. Unlike influencers, these people are not necessarily fans of KOL; instead, they are fans of their work. 
Choose the Right Social Platforms
Choosing the right social platforms for an eCommerce influencer marketing campaign is also critical to its success. After all, it doesn't make sense to advertise on Facebook if the audience is active on Instagram. Each platform performs well in different ways. If brand awareness is the goal, Instagram is a great place to start. Likewise, YouTube has proven to be useful for generating sales. With influencing the right market being the goal, it is important to factor in each platform's monthly active users. Facebook has more than 2.7 billion active users since the second quarter of 2020, while Youtube has more than 2 billion every month.
Delivering on Expectations
Receiving thousands of viable leads isn't what a successful eCommerce influencer campaign makes. Influencer marketing can get a retailer through the door, but it takes more than several ad posts to ensure customer satisfaction. 
Customer satisfaction is grounded on a seamless order fulfillment process. Shipping on time, ensuring parcels are in good condition, and accommodating return requests are all part of maximizing the leads from influencer marketing campaigns. Finding the right KOL or influencer and developing an effective marketing campaign is in vain if expectations surrounding product quality and delivery expectations aren't met. 
Conclusion
There is more to eCommerce influencer marketing than paying a KOL or an influencer for an Instagram post or a YouTube video. It is all about grounding the campaign on relevant data and fulfilling customer expectations. If you are looking to connect with KOLs, influencers, and other relevant partners to boost your eCommerce business, sign up with us at ZhenHub and we can offer you the right solutions.
Share Article