5 Benefits of Using an Automated Inventory Management System
Time to read:
4
minutes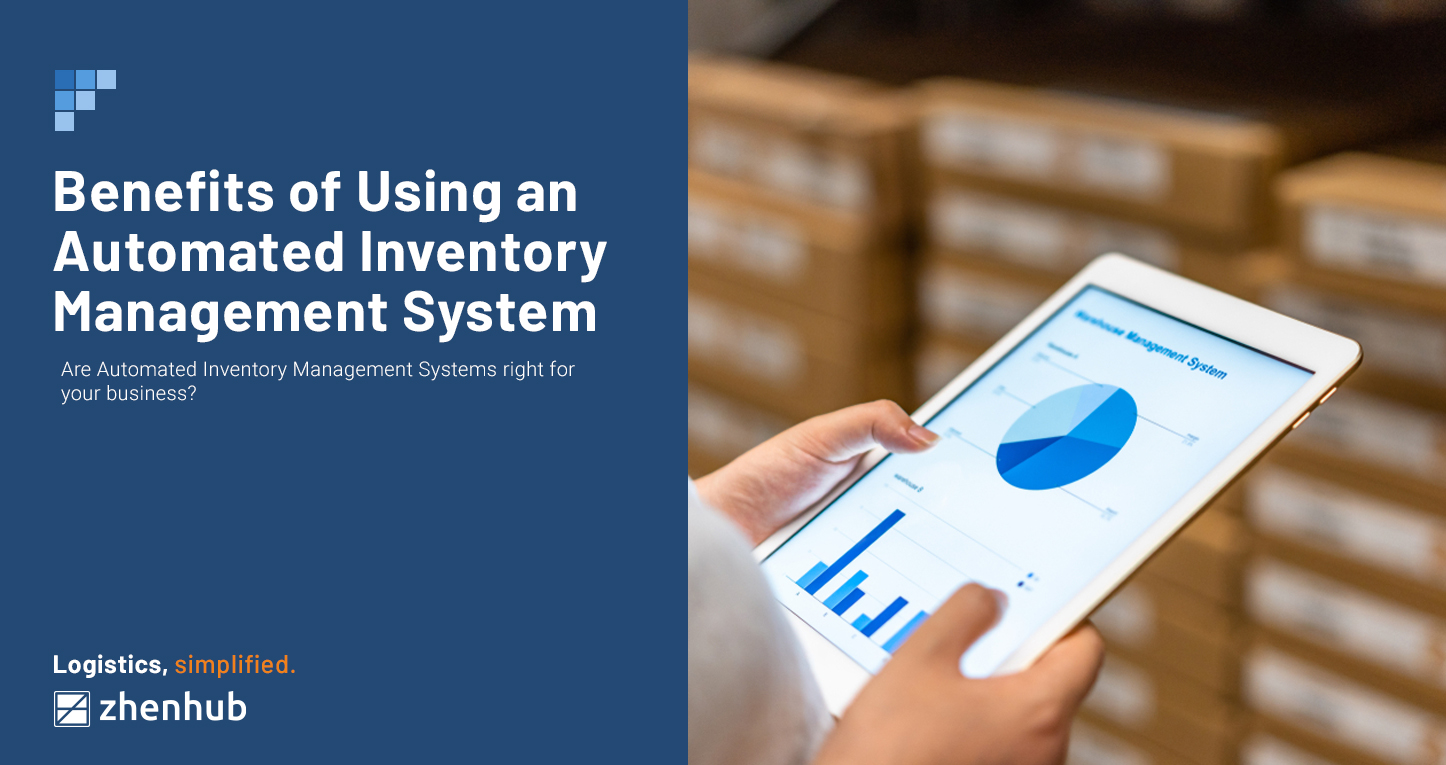 Inventory management is one of the most significant pain points for most eCommerce retailers. Contrary to popular belief, inventory management entails just receiving products and stocking shelves. An efficient, well-built automated inventory management system can revolutionize the way a company operates.
There are plenty of ways to go about inventory management. Over the last few years, automated inventory management systems have become more popular for eCommerce operations. It has become a critical addition to businesses eager to scale and grow.
This article explores inventory management systems, mainly automated options. Learn about the most common inventory management problems, the benefits of automation, and utilizing the right software for the operation.
What is Automated Inventory Management?
As the name suggests, Automated Inventory Management is the process of optimizing and simplifying inventory-centric tasks for a more efficient workflow. By configuring supply chain preferences onto a software system, retailers can automate inventory management processes.
But implementing one isn't that easy. For one, automation isn't one-size-fits-all. It needs to be specific to retailer needs. Overall, automated systems are designed to free up time spent on routine, repetitive inventory procedures. This way, retailers are able to focus on their core competencies.
Common Inventory Management Problems
Maintaining an online retailer presence is strategic but challenging. It provides retailers with a broader market reach which can equate to more sales. The challenge lies in keeping inventory going in and out of various streams. Below are common inventory management problems that an automated inventory management system is looking to solve:
One of the most significant responsibilities of retailers lies in achieving the balance between overstocking and understocking. In inventory management, overstocking is a common problem because most online stores worry about running out of inventory to meet the demands. On the other hand, having too much stock on hand can be costly.  It can tie up capital on slow-moving merchandise, increasing the expense on storage and insurance rates.
Misuse of Available Space
Managing an online sales operation requires knowing the audience and stocking products customers want. Failing to realize the in-demand items and stocking the warehouse with the wrong inventory can profoundly impact a retailer's profit margins. Not only is there wasted warehouse space, but storage misuse can lead to missing out on stocking high-demand items. An efficient inventory management system controls the accumulation of stagnant inventory and minimizes or prevents profit loss.
Subpar Customer Experience 
Aside from shipping times, an inefficient inventory management system can affect customer experience. Without a solid management flow, retailers will find connecting with their customers and solving issues during the purchase process challenging. Most consumers give online retailers only one shot to impress them with their service and products. After all, there are plenty of other merchants online.
Learn more about inventory management here.
Benefits of Using an Automated Inventory Management System
An automated inventory management system provides distinct advantages to retailers. It's doubly true for companies that automate parts of their supply chain. Opting for automation can be beneficial to various types of operations across different sectors:
Inventory management can be a time-intensive and laborious affair. Especially at the onset, developing a reliable system requires time and resources. It can take time away from crucial work to help scale and grow the company.
The biggest draw of automated inventory management systems is their time-saving benefits. It is particularly beneficial for retailers that have a wide product selection. Automated systems can reduce the resources to run various parts of the supply chain, including product ordering, stock management, and inventory forecast reporting.
Human error is the single biggest problem in using manual inventory management systems. Truth be told, when figures and numbers pass through several human hands, errors will likely happen. A small one like an extra zero in a product order, can spell disaster for an operation.
Through automation, retailers can minimize the instances of these costly data mistakes. By removing the human factor, automation can minimize these costly data mistakes.
Automated Inventory Management systems differ in the features and enhancements that they offer. Some programs provide real-time tracking features that are beneficial for various types of operations. 
Through the provision of real-time data, retailers can monitor their inventory without delay. As such, they can respond to the shifts in supply and demand and prevent inventory stock out, especially during peak periods. With this much data, online sellers are less likely to disappoint consumers. Automated inventory management improves customer satisfaction and builds customer loyalty at the end of the day.
Supply chains are finicky. Various factors can contribute to delays and shortages. Especially in this day and age when COVID-19 is still a logistics threat, building an efficient inventory management system is vital.
Automation software builds inventory management efficiency. Instead of relying on staff to input data, process orders, and log information in a system, automation gets these processes done faster and with fewer errors (possibly even error-free).
As mentioned earlier, poorly-implemented inventory management tasks can prevent an operation from growing. The process can be complex and can get riddled with mistakes. Through automation, retailers can focus on tasks that scale their operations. Moreover, the right program should be able to grow with the company.
Inventory management can make or break the growth of a business. It is a crucial part of running a successful online enterprise. That said, making a choice isn't always easy. Thankfully, you don't have to navigate through the decision alone. We at ZhenHub are eager to help!
ZhenHub is an industry leader that offers customized tech-based logistics solutions that fit every need. From inventory management software to last-mile delivery systems, we can help you transform your operation. Reach out to us today or request a free quote to learn more.
Share Article