Want to sell more? It's time to go multichannel.
Time to read:
3
minutes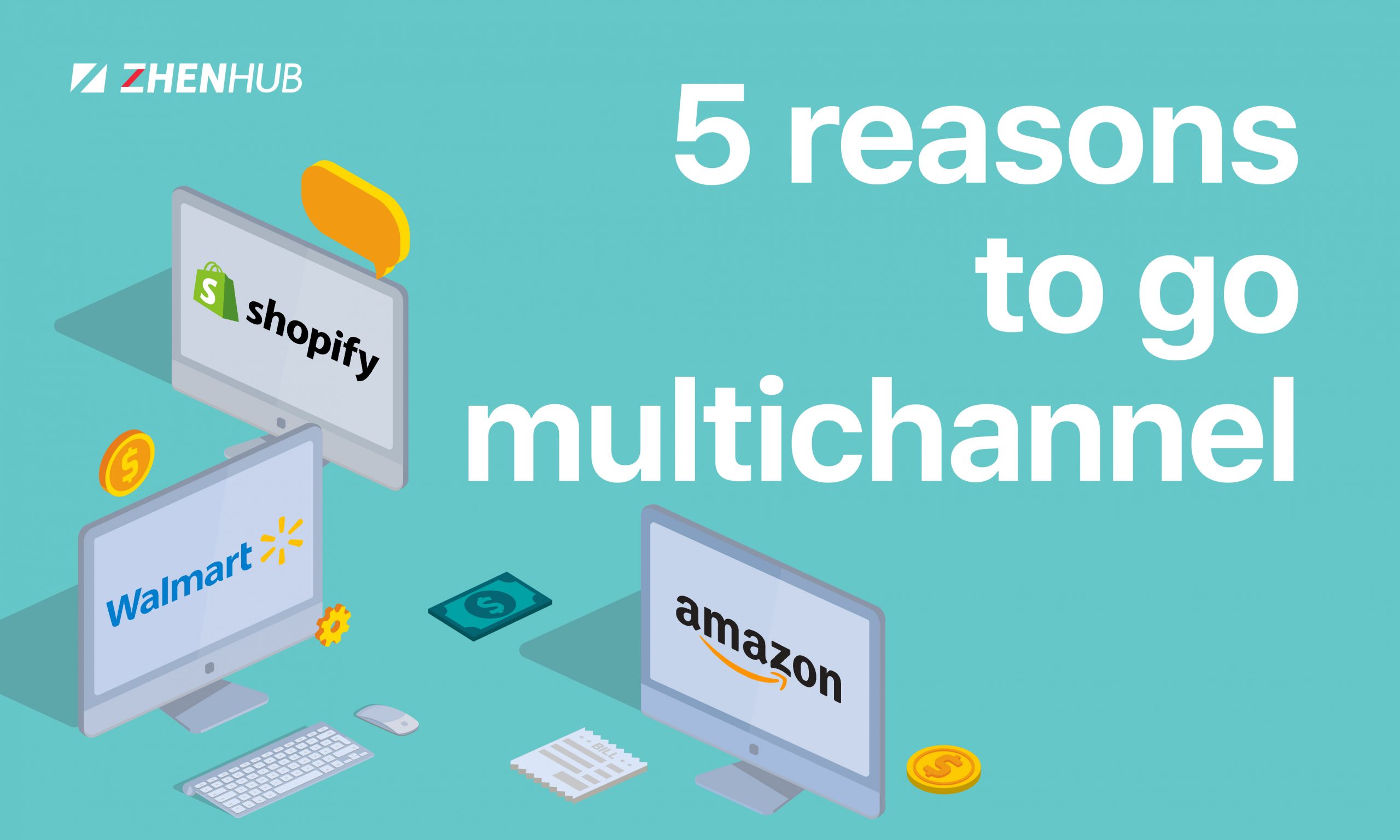 Ecommerce has become so competitive that even if you enjoy tremendous success selling your product through one sales channel, chances are there are already other vendors selling the exact same product through other channels (possibly, at prices even more competitive than yours).
So, what can you do about it? Two words: multichannel strategy.
In ecommerce, a multichannel strategy means selling your products through multiple online sales channels, such as independent websites, online marketplaces, and social media platforms.
Going multichannel does take time and effort, but it is definitely worth it.
Here's why.
Being in more places means more sales (obviously).
It goes without saying that shopping habits and preferences vary, which is why each sales channel is appealing to a unique traffic of customers (with some possible overlap, of course).
Selling through multiple channels is, therefore, the easiest way to get more customer exposure and land more sales.
Staying ahead of the game.
Any sale of your product by another vendor is a missed opportunity for you. So even if you are ahead of the game selling through a specific sales channel, you are forfeiting potential revenue by not selling through others.
If you don't take the leap, pretty soon, you may even begin facing competition selling through your own channel by vendors who have decided to take the leap and go multichannel before you!
Minimizing risk.
Everyone knows not to put all their eggs in one basket.
It is very common for any sales channels to miss performance expectations due to a variety of reasons, such as changes in the site layout, a PR issue, tech failure, or even market saturation in specific product categories (when so many vendors sell the same product you are selling on the same platform, you have to slash prices to remain competitive).
Selling through multiple sales channels is, therefore, the easiest way to diversity away the risk of selling on one platform and keep the orders coming in.
Keeping your inventory fresh.
Unsold inventory is one of the most common problems for vendors.
So, what can you do about you slow-moving products and seasonal merchandise?
A multichannel sales strategy allows you to access more (and different customers) so that you can sell off some of that excess inventory, improve your inventory returns, and invest the cash back in the business.
And the best part is: going multichannel costs close to nothing.
Most sales channels, such as Walmart Marketplace, do not charge any fees for selling through them. However, for specific channels, you do have to meet specific requirements in order to be approved as a vendor (those requirements are there to ensure that you match the set standards and appeal to the channel you are planning on selling through).
So, what are some of the sales channels that you should be looking into?
Deciding what sales channel to target next is all about understanding your current and potential customers' shopping habits (start with thinking about the 5Ws and 1H: what they shop for, where they shop, who they shop for, when they shop, why they shop, and how they shop).
Based on this data, you can begin to see which sales channel best fits your customer and which you should target next.
For your reference, here are some of the sales and advertising channels that "matter most" according to over 1000 online business owners, ecommerce managers, and brand marketers.
Need some help figuring out what sales channel to be on?
Contact enquiry@zhenhub.com to speak to an expert.
Share Article