A Beginner's Guide to Shipping a Robot
Time to read:
2
minutes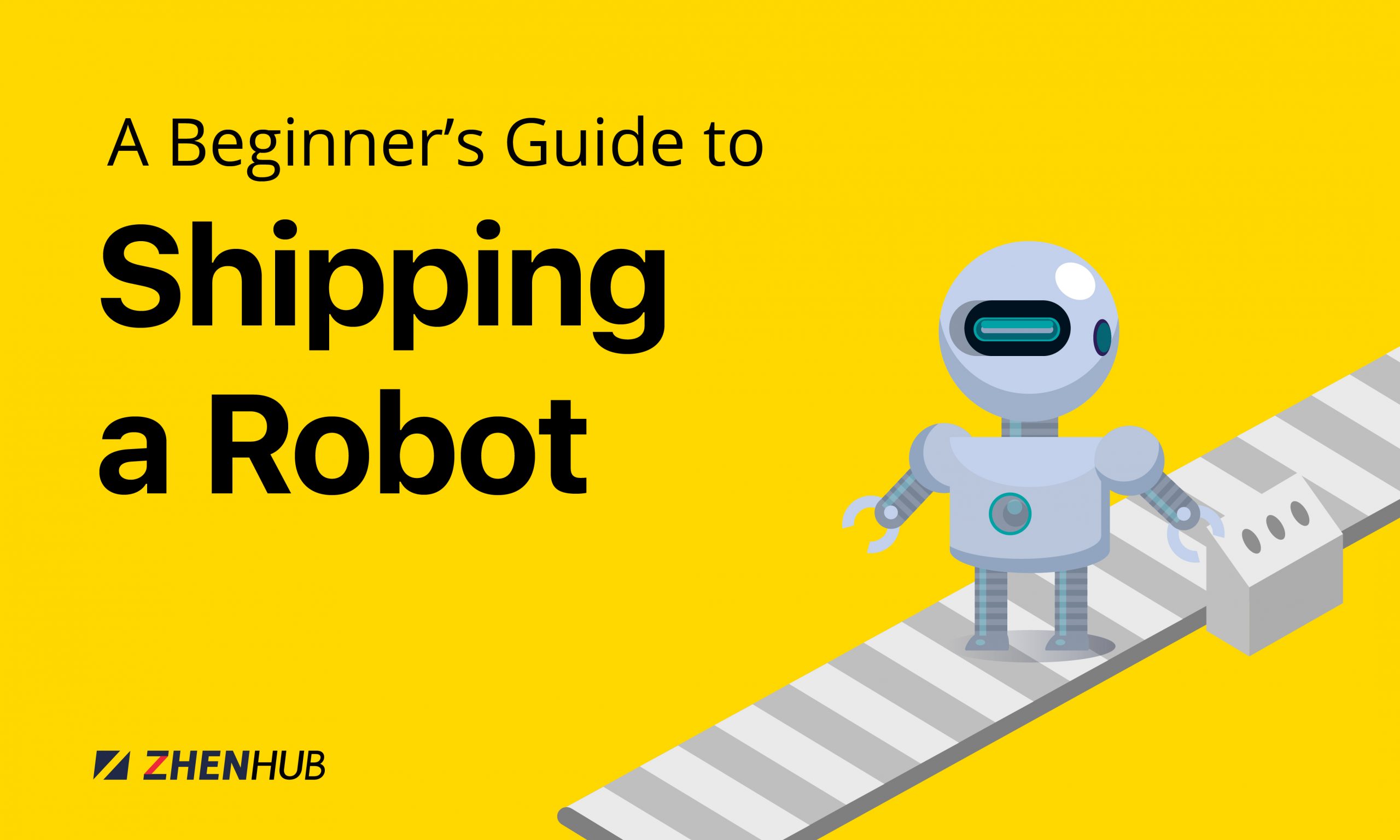 Not too long ago, robots seemed to be a thing of the distant future.
Well, the distant future has arrived sooner than expected – every year, more and more people are welcoming robots into their daily lives and here are the figures to prove it.
According to Business Insider, shipments of consumer and office robots are estimated to reach a whopping 6 million by 2019!
This high demand for robots has standardized the shipping process and made it cheaper and more seamless to drop ship robots anywhere in the world.
So, how do you ship a robot to its new home?
To begin, find a reliable freight forwarder that can offer you both competitive rates and the technical know-how needed to make the shipping process a breeze.
After you've decided on what freight forwarder to use, you will have to begin collecting all the necessary information and documents to ship your robot.
Generally, here's what you'll be asked to provide.
1) The HS code of your robot
An HS code is an internationally standardized system of numbers to classify traded products.
At the moment, there is no overarching HS code for robots – typically, each robot is assigned an HS code according to one of its primary functions.
To find out your robot's HS code, simply ask your manufacturer or supplier.
2) The declared value of your robot
The declared value is the dollar value of your robot (how much money the robot is worth) that is presented to customs for verification.
3) The relevant internal battery and Bluetooth documents (when applicable)
If your robot contains an internal battery or Bluetooth, you will need to provide the relevant documents to prove your robot is safe to ship by sea or air.
For the internal battery, the standard documents are the MSDS and UN38.3.
For Bluetooth, the standard document is the FCC certification.
All those documents are typically provided either by the robot's supplier or manufacturer.
4) The transportation safety report
Your robot requires a report that certifies your robot is safe to transport.
This document is also typically provided either by the robot's supplier or manufacturer and are available upon request.
5) The volumetric weight of your package
Volumetric weight is a technique used to calculate the price of shipping based on the volume (the length, width, and height) of a package.
When it comes to shipping, the most reliable option for robots today is Direct Injection*.
Direct Injection is supply chain model where goods going to the same country are grouped together, flown to the destination country, cleared through customs, and then delivered directly to the end-customers' doorsteps by a domestic carrier.
Primary benefits of Direct Injection: 1) cheaper than courier 2) faster than postal 3) completely trackable.
*To ship via Direct Injection, the robot must be under 30 kg.
Interested in learning more about how to ship your robot?
Reach out to enquiry@zhenhub.com to speak to an expert.
Share Article