What is a Bonded Zone?
Time to read:
2
minutes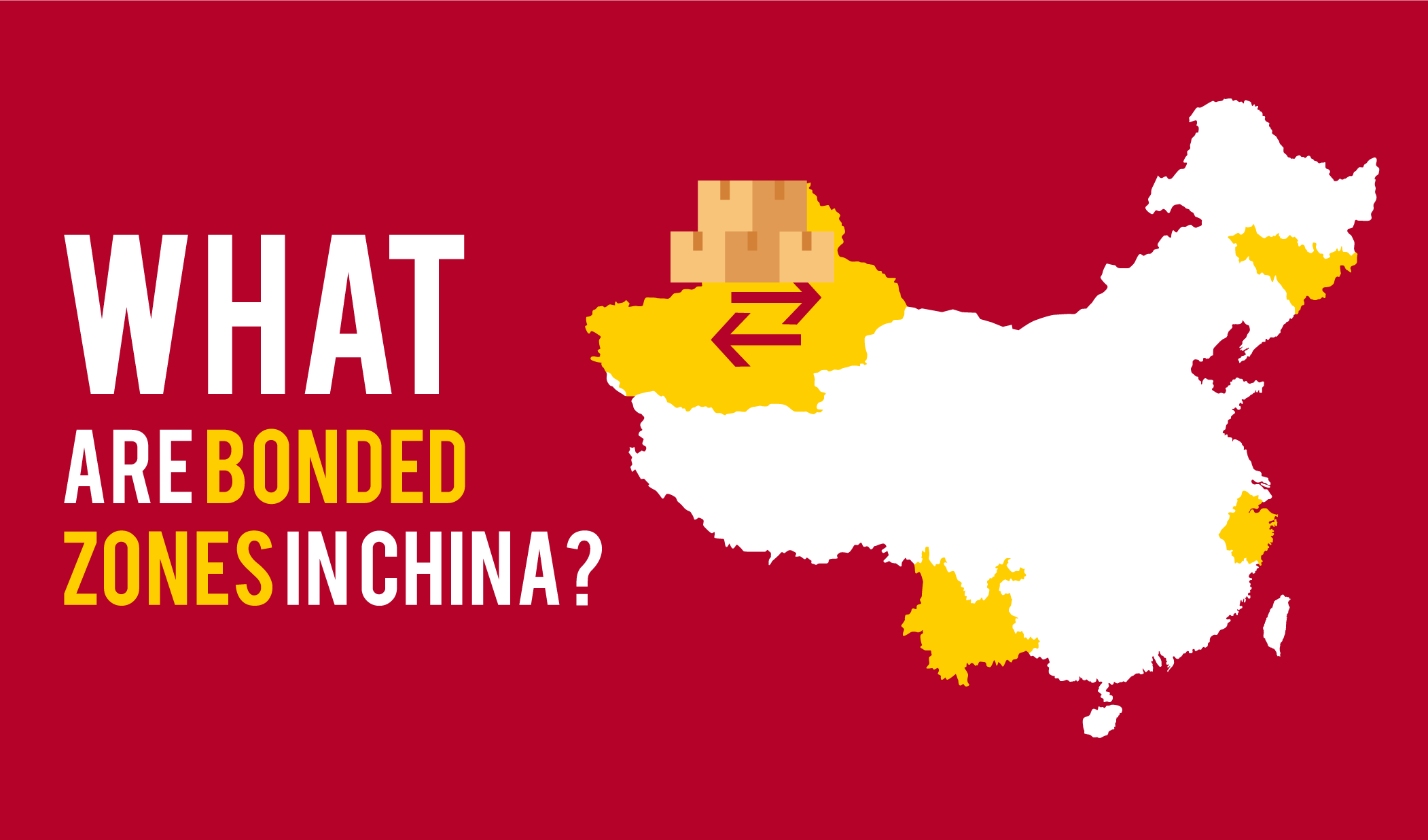 Reading time:  2 min 15 sec
What is a bonded zone?
A bonded zone is an area within a country where there are special trade terms or policies. Generally arrangements for customs duties, import/export duties will differ from normal import/export procedures. For example, foreign goods can enter the region without paying duties and be kept bonded. The manufacturing and trade inside the zone can be exempt from value added and sales taxes.
Where are bonded zones in China? 
Since 1990, China has introduced six different special customs supervision areas, including free trade zones (FTZs), export processing zones (EPZs), bonded logistics parks (BLPs), bonded ports (BPs), and comprehensive bonded zones (CBZs). 
FTZs are a specific bonded zone where goods can be imported, manufactured, and exported with lowered taxes and smoother customs processes.  For instance, firms can make a collective declaration for imports and exports. This cuts clearance costs and increases declaration flexibility for firms. 
Currently, there are 11 FTZs in China. Each FTZ has an industry focus and corresponding incentives to attract foreign investment. First-generation FTZs (e.g. Shanghai – 2013) were concentrated near large trading ports to encourage a favorable business environment.  Six of the seven recent FTZs have been located inland to boost the economy of China's interior.
You can read more detail about China's FTZ areas here.
What are the changes to policies for cross border ecommerce from bonded zones?
Latest updates to cross border ecommerce policies in April, 2019:
For ordinary cosmetics, comprehensive tax rate was lowered from 11.2% to 9.1% for ordinary cosmetics,
For high end cosmetics, tax rate was lowered from 25.53% to 23.05%
Postal tax rate dropped from 15% to 13% for food and medicine; and from 25% to 20% for textiles, leather garments, and electrical appliances
Cross border ecommerce platforms need to integrate with local customs checkpoints to push 3 pieces of order information:

1. Payment transaction
2. Order information
3. Shipping information and tracking number

Daigous (individuals buying goods overseas and bringing them into China) and companies are strictly prohibited from reselling products that were imported via the cross-border channel.
For detailed list of rate for each product category, click here.
If you need assistance with Cross Border Ecommerce in China, you can reach out to our specialists – hello(a)zhenhub.com or submit an enquiry here.
Share Article