Everything You Need to Know About SKU Numbers
Time to read:
3
minutes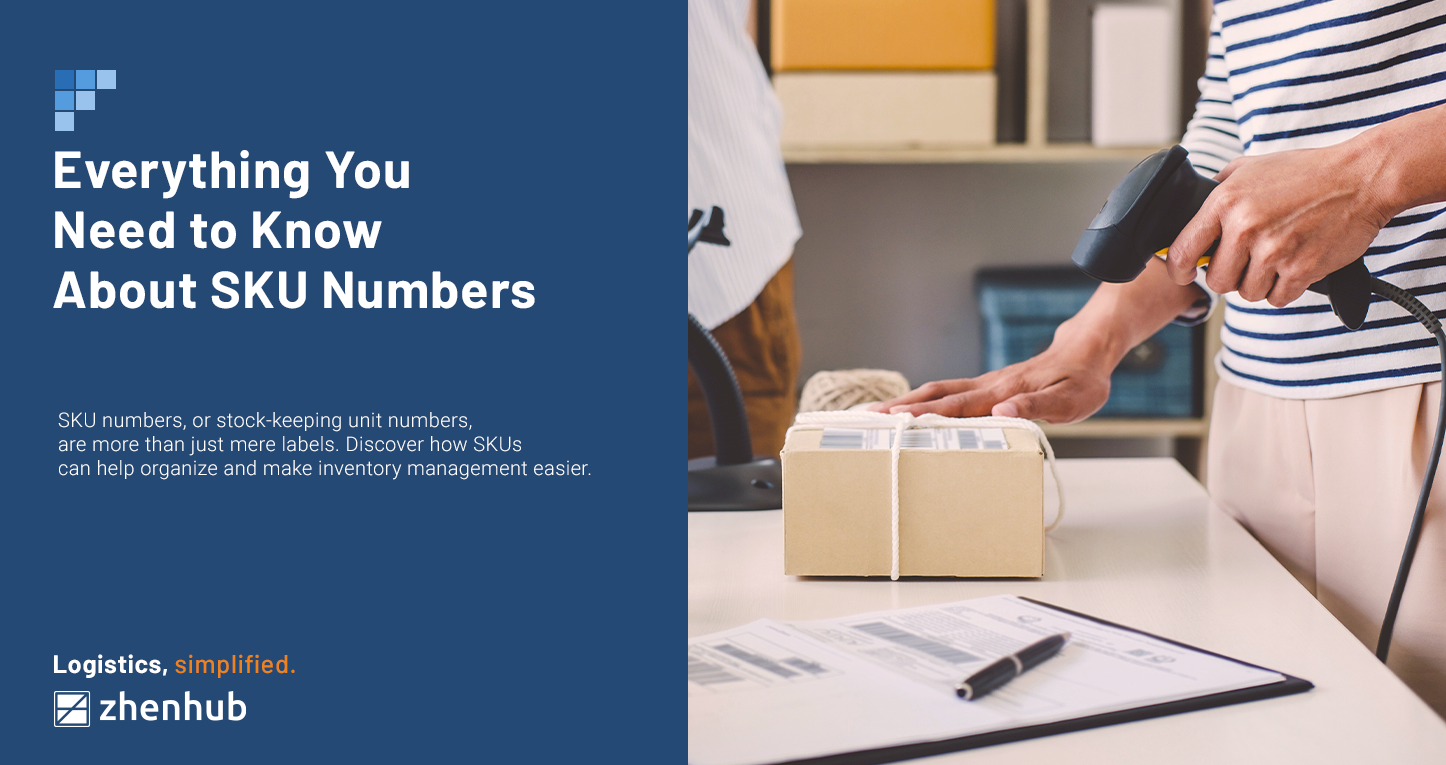 Everything You Need to Know About SKU Numbers
As countries lift lockdowns and quarantine restrictions, more businesses are opening up. That's good for the economy. Despite that, eCommerce will continue to flourish, and growth will be in the double digits. Interestingly, even the older generation is becoming more welcoming of using eCommerce platforms—companies, both small and large, need to take advantage of this.
Regardless of an operation's scale, inventory management will be vital in making the business grow.  We'll discuss why having an SKU architecture is a significant part of inventory management for this blog. SKU numbers, after all, differentiate one product from the other. Effective use of SKUs streamlines the supply chain allowing the organization to tell if a product is delivered to when a customer receives it. 
---
What are SKU Numbers?
SKU (Stocking Keeping Unit) Numbers are alphanumeric codes merchants use to identify and track inventory. They are unique combinations of numbers and letters that indicate the most identifiable traits of a product. These characteristics may include color, size, type, price, and style. The code is arranged in order of importance and has been a standard for most online businesses that popular platforms like Shopify and Lazada have features dedicated explicitly for this.
It is important to note that SKUs are unique to a specific business. Retailers often choose to tailor the SKUs based on the preference of the customers. 
---
How are SKU Numbers Different from UPC Numbers and Serial Numbers?
SKU numbers, UPC numbers, and serial numbers are all means to identify inventory. As the name suggests, a UPC, or universal product code, is a versatile, twelve-digit number code for inventory tracking. Anyone with a barcode can identify the manufacturer of a product using a UPC number. It remains the same across different retailers that carry the same inventory.
SKU numbers are unique to each business. The number of characters depends on the operation's preference, and it describes the inventory's characteristics. 
Lastly, sellers can also use serial numbers to identify specific items within the inventory and warranty verification. 
---
Why are SKU Numbers Important in eCommerce?
SKUs are Integral in Inventory Management
The use of an effective SKU structure enables an operation to keep track of its inventory seamlessly. It streamlines the process by using the shortcodes for the products. It prevents human error and possible delays. 
SKUs Provides Customers an Easy Means to Repurchase
Most eCommerce platforms allow users to search through the catalog with an SKU number. This method provides customers with a convenient way to purchase an item they have previously bought and enjoyed. 
SKUs Allows Retailers to Use Multiple Sales Channels with Ease
Selling through multiple different sales channels can make inventory tracking complicated. Nevertheless, the use of SKUs allows retailers to keep track of the items placed on various platforms. Information like this can help business owners make the right decisions on their inventory. 
---
How Does One Generate SKU Numbers?
Consider Stocked Items
The length of the SKU number often depends on the size of inventory a retailer carries. The longer the SKU number, the more extensive the stock is. This particular alphanumeric structure needs to be longer as SKUs provide more information about a product. With more offerings comes the need to describe stocks better to avoid confusion. 
Consider What is Important to the Customers 
Because SKUs are unique to each business, companies create SKUs based on the characteristics of a product customers care about the most. Doing this would make it easier to provide buyers the information that they want. 
Make Sure the Numbers are Unique
One of the most important things to watch out for when creating SKUs is every code's uniqueness. The whole structure will fail to deliver results if two products have the same SKU. In general, it is best to stay within the 8 to 12 alphanumeric character range. Moreover, never begin with a zero and always start the code with a letter. Also, make sure that the code is meaningful and the warehouse staff is aware of its meaning. 

Consistency is Key
As with every means of identification, consistency is vital. Changing codes often can severely impact the way an operation tracks inventory. It is best to take time to develop the sequence before rolling it out. 
If you're convinced about using SKU architecture, then ZhenHub is ready to help. Reach out to us so we could connect you to an eCommerce expert, or better yet, sign up to our platform and see how you can leverage a tech-powered approach to warehousing, order fulfillment, and inventory management. 
Share Article