Should You Hire a China Sourcing Agent?
Time to read:
4
minutes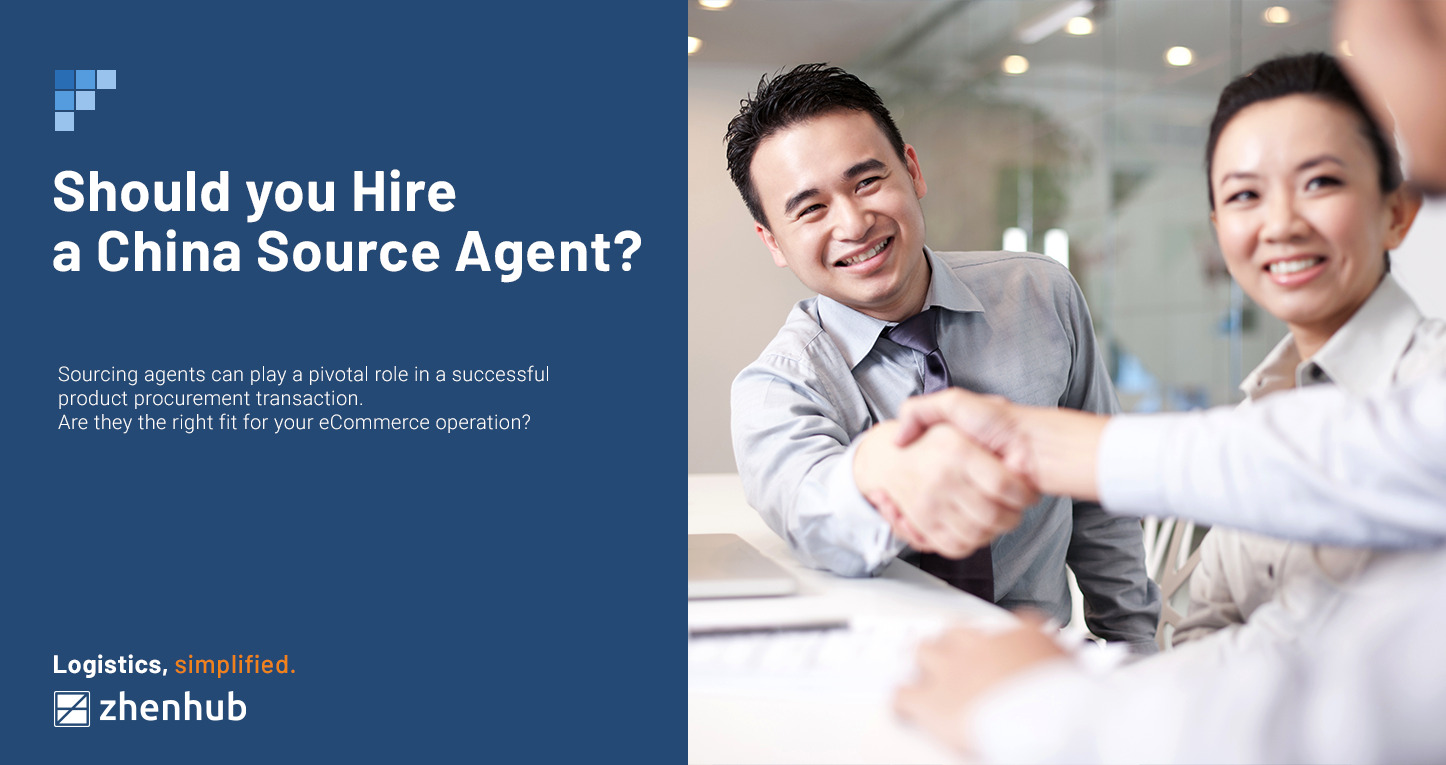 China became the world's leading trading nation in 2013. Less than ten years ago, this Asian superpower grabbed the top spot from the United States. In 2020, China exported a whopping US$2.591 trillion worth of goods across the globe. They remain to be the leading source for raw materials and ready-to-sell goods for international eCommerce stores. Yet, sourcing goods from this country comes with its own challenges, especially if without a China sourcing agent.
Aside from the language barrier, a simple Google search isn't enough to guarantee that you'll get good quality products. To ensure the quality of the items, most eCommerce retailers opt for the help of a China sourcing agent.
Sourcing agents is crucial to finding the right items at a competitive price from reliable suppliers. They play a pivotal role in the international supply chain. But the upstart cost of hiring a China sourcing agent isn't cheap. However, the benefits of getting this specialized help outweigh the hefty fees.
This article explores hiring a China sourcing agent – the benefits, the drawbacks, and the specific factors to watch during the hiring process.
Four Sourcing Options for eCommerce Retailers
In general, retailers looking to import goods from China can choose from four procurement options. Each of these options has advantages and disadvantages. When it comes to sourcing goods, there is no one-size-fits-all.
Eighty percent (80%) of importers purchase their products from suppliers and manufacturers directly. It is the most cost-effective solution; however, this method isn't without its requirements and challenges. Retailers that can purchase directly from suppliers already have years of experience dealing with them. They are in contact with a few reliable suppliers, so they know from whom to buy.
Opting for a Commissioned Sourcing Agent
A reputable China sourcing agent can help retailers connect with suitable suppliers and manufacturers for their specific needs. These local liaisons endeavor in the search and negotiations for the retailer. They profit off of the transaction on a commission basis.
Working with a Trading Company
A trading company is an excellent option for companies that intend to purchase products from Chinese suppliers but fail to meet the minimum order quantity.
Choosing a Service Company
Similar to working with sourcing agents, choosing to partner with a service company allows eCommerce businesses to use the connections of the service company to get in touch with supplier contacts. Instead of working on a commission basis, you pay them a flat rate.
Companies That Benefit from Hiring a China Sourcing Agent
All types of eCommerce businesses can find value in outsourcing their procurement needs. However, some operations benefit significantly from working with a China sourcing agent:
Importing goods from China can almost guarantee competitive pricing. However, it can be difficult for new players to actively participate in the game without the help of a China sourcing agent. Dealing with Chinese import companies can get overwhelming. Sourcing agents ensure that nothing gets lost in translation.
Companies Experiencing Rapid Growth
Contrary to popular belief, rapid scaling and growth can be detrimental to a retailer. It's especially if a company can't fulfill the demand. Too many orders can wreak havoc on an operation's reputation. Sourcing agents can take the burden off of sourcing products from a business owner. Once freed up from this time-consuming process, company execs can focus on managing the enterprise's growth.
Retailers Offering Multiple Products
To ensure that they are getting the best deals, retailers must contact at least ten potential suppliers for each item. If an online store intends to sell ten products, that equates to conversations with 100 different suppliers.
Benefits of Working with a China Sourcing Agent
Plenty of start-ups and budding eCommerce companies are wary of working with local sourcing agents. There are horror stories of fraudulent agents, theft, and loss. Interestingly enough, these incidents are isolated. It shouldn't deter retailers from transacting with sourcing agents since the benefits of their expertise are plenty:
There is a reason China holds the top spot as far as importing and exporting goods is concerned. Since most manufacturing companies are in the country, suppliers from China can provide retailers with rock-bottom prices. A sourcing agent can find the best manufacturers to fulfill retailer needs.
Very few retailers have experience dealing with Chinese manufacturers. There are many stories of retailers getting frustrated and disappointed with product customizations. The distance and language barrier doesn't help. Sourcing agents can solve these problems. They are not only fluent in Chinese, but they are also well-versed in transacting with local suppliers. This know-how allows a retailer to get precisely what they want with minimal risks.
One of the best advantages of outsourcing procurement is having an on-the-ground person providing quality checks. Most sourcing agents act as local representatives for the retailer. They can communicate concerns and issues with the quality directly to the supplier.
How to Find the Right China Sourcing Agent
Interestingly, not all sourcing agents are created equal. To truly experience their full range of benefits, finding reputable liaisons to get the job done is essential. The cheap price tag of imported Chinese goods comes with plenty of risks.
It is best to align with an experienced sourcing agent to ensure that the products match the retailer's expectations. But you may need to verify the credentials of a sourcing agent before signing a contract. Check the legitimacy of their location, years in operation, and proficiency in Chinese and English. If possible, ask for references and an interview with the sourcing agent in question.
Retailers have the freedom to do product procurement themselves. However, choosing this option, especially for newer operations, can put an eCommerce store at a disadvantage. Ultimately, a sourcing agent can give your company the best prices on goods from reliable suppliers. They take the guesswork out of a risky business move.
Are you interested to learn more about the international supply chain? Contact us at ZhenHub today or request a quote to give your company the edge in the competitive world of eCommerce.
Share Article