Shopify Plans and Pricing: Which One is Right for Your Business
Time to read:
4
minutes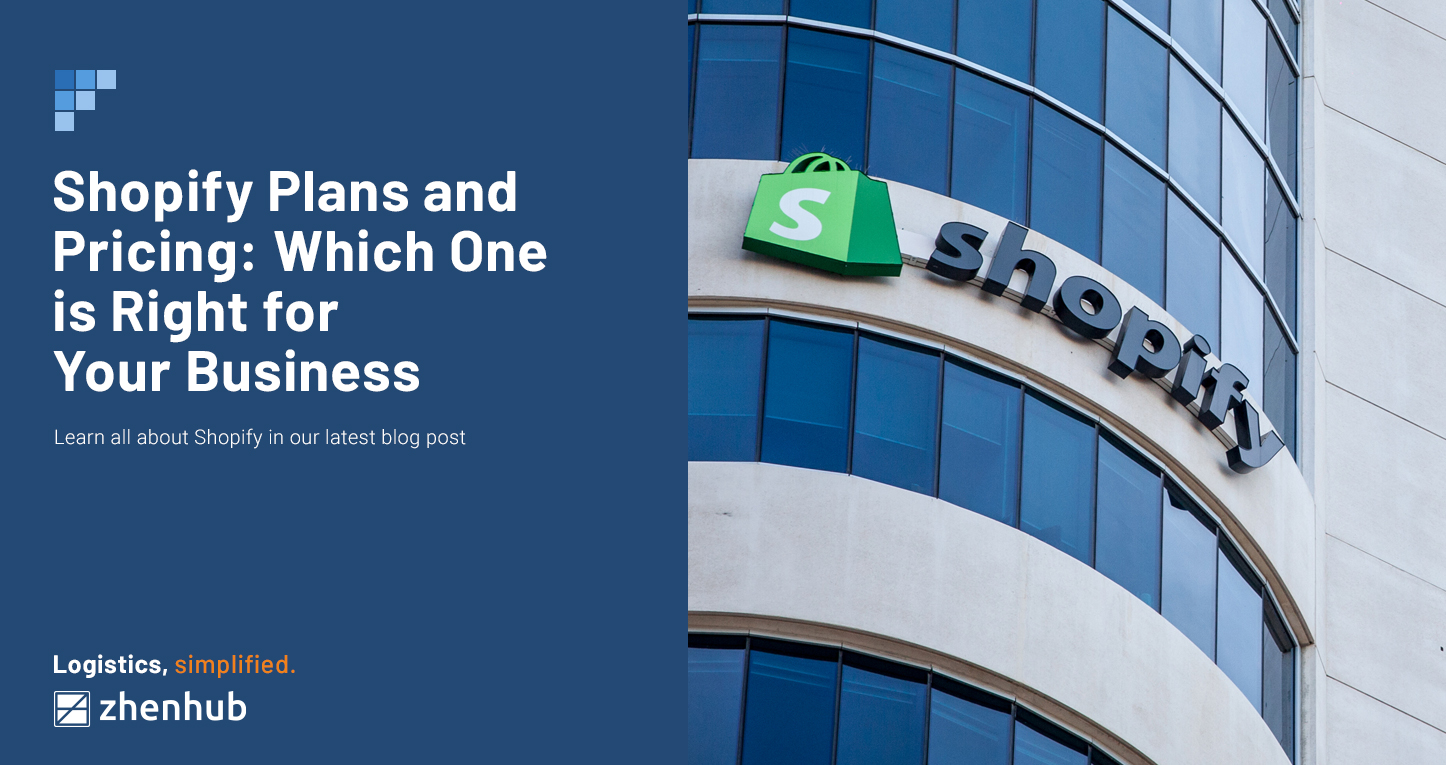 The eCommerce industry's growth trajectory has been upward over the past several years. It is one of the few business sectors that thrived during the pandemic. Nevertheless, brick-and-mortar store owners still have apprehensions about offering merchandise online. One of the common misconceptions is the difficulty and technicality of setting up an eCommerce store. While that was true before, now it's no longer the case. Several platforms are available to make the process less complicated. And since we're talking about eCommerce and how to set up one, you may have heard about Shopify. It's one of (if not) the most popular eCommerce software in the market today.
This article covers the current Shopify plans and pricing, including the pros and cons of each level.
What is Shopify?
Shopify is an eCommerce platform designed to make online selling accessible to more retailers. Business owners can choose to integrate Shopify's payment API on their website or build out a customized eCommerce site through the platform.
Since its inception in 2006, Shopify branched out to brick-and-mortar retailer services. The company now offers selling solutions to retailer stores, including POS terminals and mobile card readers.
2022 Shopify Plans and Pricing
One of the great things about Shopify is its wide array of plans. The software's pricing accommodates sellers of all scales. Sellers can enjoy Shopify for as little as $9 per month. Here's a concise overview of the 2022 Shopify plans and pricing:
Plan
Price
Transaction Fees
Inclusions
Shopify Lite
$9
2.7% per in-person transaction
Facebook storeBuy Buttons for existing websitesPOS application
Manual order creation
Basic Shopify
$29
2.9% + 30 cents per online transaction; 2.7% per in-person transaction
Unlimited products
Two staff accounts
MyShopify.com domain name
24/7 customer service
Multiple sales channels (Facebook store, etc.)
POS app
Third-party POS app integrations
POS peripheral hardware support
Manual order creation
Discount codes
Free SSL certificate
Abandoned cart recovery feature
Shipping label printing featureFraud analysis feature
Transaction fee for third-party payment providers: 2%
Standard Shopify
$79
2.6% + 30 cents per online transaction; 2.5% per in-person transaction
Features from Basic Shopify plus:
5 staff accounts
Gift cards
Professional data and reporting
POS register shifts
Unlimited Shopify POS staff PINs
USPS Priority Mail Cubic® pricing
Transaction fee for third-party payment providers: 1%
Advanced Shopify
$299
2.4% + 30 cents per online transaction; 2.4% per in-person transaction
Features from Standard Spotify plus:
15 staff accounts
Advanced report builder
Third-party calculated shipping rates
Transaction fee for third-party payment providers: 1%
Shopify Lite
Shopify Lite is the platform's most affordable plan. At this level, online sellers enjoy Shopify's most basic features. Lite includes the Buy Button, Instagram and Facebook integration, and a POS application. Shopify Lite is an excellent option for sellers new to the eCommerce industry. It is also suitable for retailers with a solid social media presence who do not find the need to create a separate eCommerce store.
Basic Shopify
At $29 for Basic Shopify, online sellers can get so much more than Shopify Lite. At this tier, retailers get their customizable online store with unlimited product listings. This plan includes two staff logins, card readers, POST terminals, and 24/7 customer service support. It's the best choice for retailers with a physical store but wishes to sell online.
Standard Shopify
Standard Shopify provides all the features of the lower-priced tiers with more access to data and reporting. This plan comes with lower transaction fees for both online and in-store transactions. Standard Spotify is for growing businesses that want to get serious about increasing their online sales through data and statistics.

Advanced Shopify
A few things set Advanced Shopify apart from Shopify's lower-priced offerings. For one, this plan is for larger businesses that need at least 15 employee log-ins. It also provides third-party shipping calculations to customers that transact on the Shopify hosted website. Through this feature, buyers can know their shipping prices in real-time. Advanced Shopify has lower transaction fees for both online and in-person purchases.

Benefits of Using Shopify
There are plenty of eCommerce applications available in the market today. Each one has its pros and cons. Yet there are several reasons Shopify is the most popular software:
As mentioned earlier, most retailers find building an eCommerce website challenging. Without a web design and web development background, programming does seem like an entirely different language. Shopify offers a straightforward way to build an online eCommerce presence. The interface is clean, and the features are user-friendly. Shopify also provides a host of guides and tutorials that can take a novice through the entire process. It's intuitive and beginner-friendly.
Secure eCommerce Platform
eCommerce sellers deal with sensitive customer information every day. Information like credit card details and personal data attract malicious entities. That's why it's crucial to secure transactions because a single instance of a successful breach can mar the reputation of an online seller. Thankfully, Shopify provides a safe and secure means to transact online. The software encrypts all data and passes it through a secure connection.
Navigating through new technology can be difficult. Even software as intuitive as Shopify has a learning curve. That said, Shopify makes the process of building an eCommerce site even easier by providing 24/7 customer support. Retailers can talk to support agents via phone, email, or chat. They reply almost instantly, and no question goes unanswered.
Data and Reporting Features
When it comes to eCommerce, data is king. Shopify offers data and reporting features to help retailers scale and grow their businesses.
Shopify is a great fit for eCommerce sellers of all scales. It provides a straightforward way to start selling online. It is also an excellent software for businesses looking to scale and grow their operations to reach more customers worldwide. But remember that Shopify is only a tool. Companies need to know how to maximize it to its full advantage.
Our team at ZhenHub has years of combined eCommerce experience. Our platform also allows for multichannel fulfillment integration, so you can manage your Shopify inventory without the hassle. Simply sync and scale by signing up! Don't hesitate to request a free quote and our experts can provide a custom solution for your logistics and order fulfillment needs.
Share Article