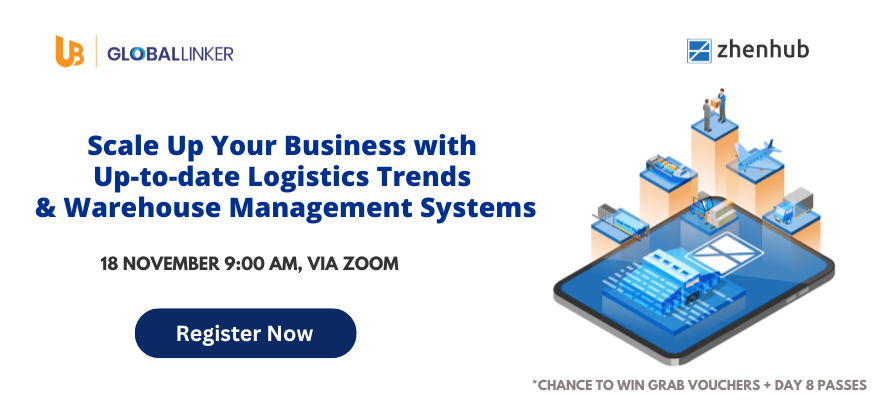 Last November 18, 2022, Unionbank GlobalLinker hosted a webinar together with ZhenHub about scaling up businesses with up to date logistics trends and current Warehouse Management Systems. During the webinar, Ailene Lopez (Solutions Consultant, ZhenHub) spoke about 101 on Supply Chain while deep diving on the functions of  the Inventory and Warehouse Management Systems. Attendees also learned from Joey Rufo (Chief Information Security Officer, UnionBank) as he tackled about Data Privacy on Logistics. His session gave focus on Industry Updates and Better Security Measures. 

The 2 companies raffled Grab Vouchers and Day 8 passes to 10 lucky attendees. There was also a trivia game wherein everyone participated actively and won prizes. To end the session, ZhenHub's Country Manager, Anthony Ison, spoke a few words on how technology impacts and improves business processes. 

Catch ZhenHub x UnionBank GlobalLinker again in their next online & in person event in 2023!