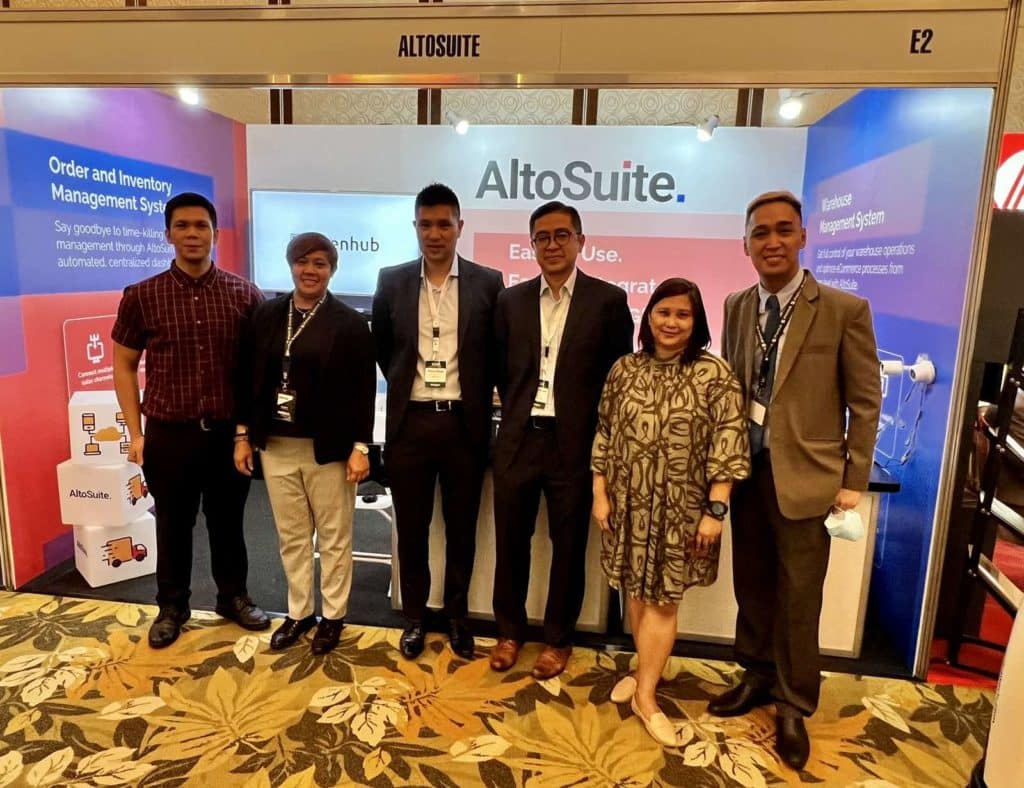 Vince Poon, (3rd from left), AltoSuite's CEO and co-founder; Thomas Choy, director of operations; Ailene Lopez, technical consultant with VIP all access media productions; Kris Geronimo; Kathy Catalan and Zhjan dela Pena
AltoSuite Expands in the Country
AltoSuite, is focused on the operational level of its customers. At the recently concluded SCMAP (Supply Chain Management Association of the Philippines) Conference 2022 at Edsa Shangri-La Manila in Mandaluyong, AltoSuite held a press briefing to formally announce its strong presence in the Philippines, as the first solution to deliver an intelligent, flexible and user-friendly application for growing businesses working in the New Normal.
As CEO and Founder Vince Poon said, "The past 2 years changed our lives, and we observed a massive growth in E-Commerce especially in Southeast Asia, particularly in the Philippines. Working with one of the largest E-Commerce platforms, Lazada, made us see the hunger of new entrepreneurs and traditional Philippine businesses in digitizing their transactions to grow, upgrade and expand rapidly and quickly."
AltoSuite caters to supply chains (transportation companies, warehouses, and distribution of physical goods) and e-commerce platforms such as Lazada and Shopee, offering order inventory system and warehouse management system, for a more efficient and effective E-Commerce implementation for online selling and warehouse management.
As Solutions Consultant Ailene Lopez said, "This app is offering a solution, a help for good customer experience, from status updating, tracking information, shipment status, and even in generating invoice. Thus, AltoSuite is giving a lean and effective way of helping the customer in managing better his business operations."
AltoSuite is gearing up to be the Number 1 software solutions provider in the Philippines. Customization sets it apart from others, with a limitless software, and a very affordable price estimated at P539/month/customer. No wonder even the established companies and businesses are using AltoSuite app. Joy Gernale, AltoSuite's Sales Manager conducted a demo showing how easy the system works, and what sets it apart from competitors.
"Our system thrives because we are highly focused on operational levels for our customers, and we want to emphasize that customers and businesses in the Philippines are very important to us," said Vince Poon. He shares his excitement as he talks to business owners everyday.
Original article from Manila Bulletin