Curae Lens
Time to read:
2
minutes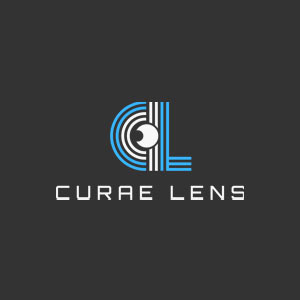 Blue light glasses made for happier eyes

Curae Lens is an eCommerce company that sells fashionable glasses integrated with blue-light blocking technology. They specialize in the development of wearable eyewear designed to reduce headaches and eye strain without sacrificing style and comfort. Through their innovative products, users are able to focus and work better at an affordable price.
Established in September 2020 by founder Brandon Knapp, the start-up expanded quickly following a successful TikTok influencer campaign.
The Challenge
Inventory got stuck at customs clearance
I started Curae Lens in my own home, at first, it was very simple I would just have my supplier overseas ship in my product which took about a month accounting for the production, customs clearance, and shipping. Within 3 days of posting the TikTok, we had completely sold out and needed more inventory. Now it was a waiting game, I didn't anticipate selling out as fast as I did so I immediately placed a new order with my supplier for 1,000 units. Now the headache started, I was told my order had shipped so I expected to receive it within 2-3 business days and to keep my customers updated I told them they should expect their orders to ship within 3-4 business days. That ended up not being the case, my order from my supplier was stuck at customs for well over a week and this led to confused customers due to the orders not shipping out as expected.
The ZhenHub Solution
Through Zhenhub I've been using the direct line they have with USPS to the United States and my customers are receiving their packages within 5-7 business days, it's amazing! Not only are the shipping times great but to ship one package is $6-7 which is only a few dollars more than what my customers paid initially. This fixed one of the bigger problems I faced initially of paying an insane amount to have my inventory shipped to the United States, along with getting my time back to focus on my business is what captured my attention most with Zhenhub.
Share Article